What does your space say about your culture?

Our workplace team designs spaces that are unique, welcoming, and allow businesses to reach their full potential.

The Design Collaborative mission is to make a positive impact on the people that use, interact with, and are affected by our work. We bring companies closer to their employees. We help administrators connect with their teams. We help staff members be more efficient and engaged. We've provided design and engineering services for a wide range of workplace project types, from test-fits to new operations centers and most things in-between.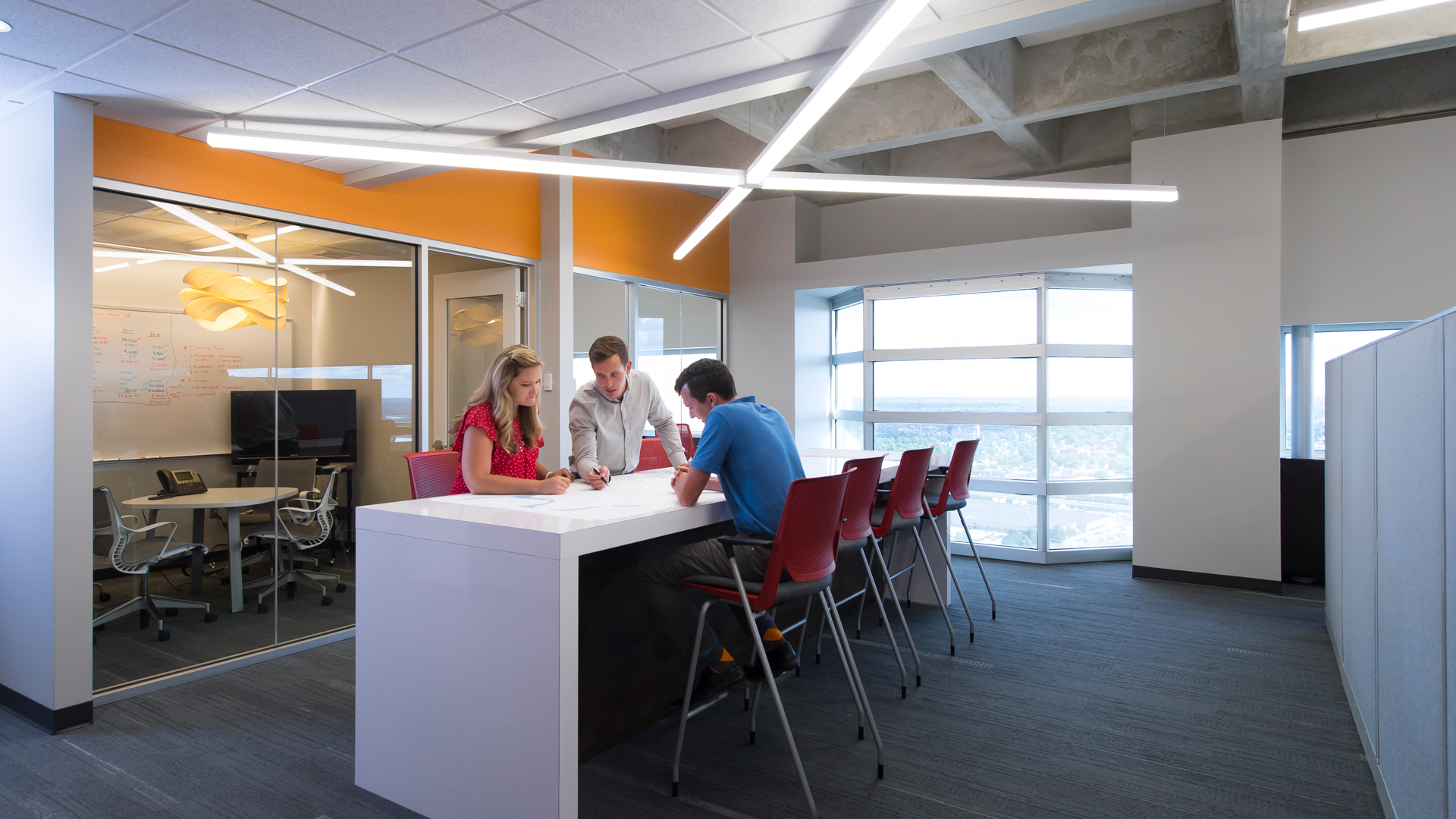 Our Work Makes a Difference
Every space we design is a reflection of our commitment to improving people's worlds. How can we start improving your world, today?
Request a Proposal