First Federal Bank
Van Wert, Ohio
First Federal is a forward-thinking branch. It was important to to update and expand their branch to help them prepare for the future of banking.
READ ON
Project Details
A new addition and complete building renovation strengthens their brand, gives them room to grow into the future, and helps them to better serve their clients.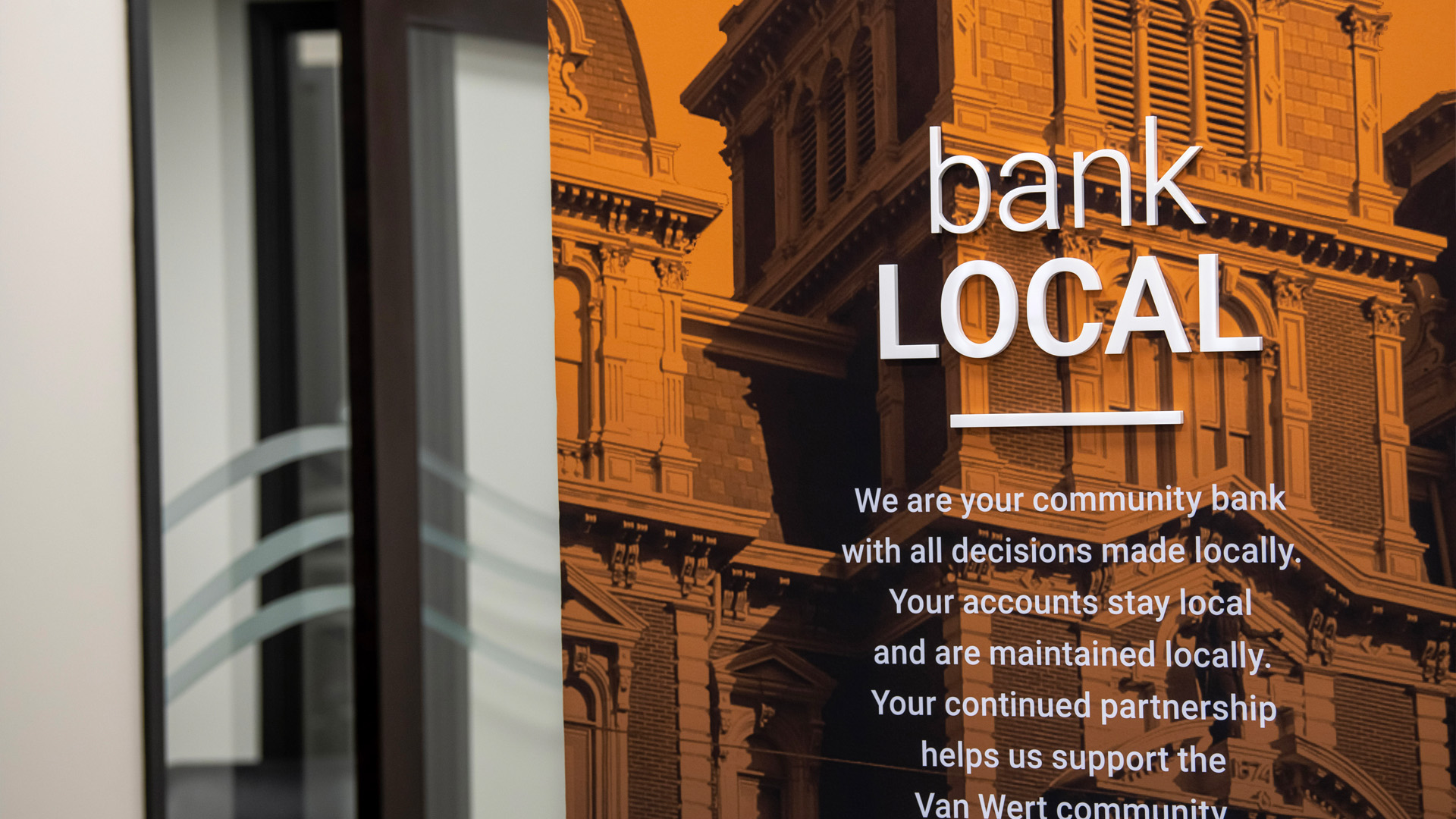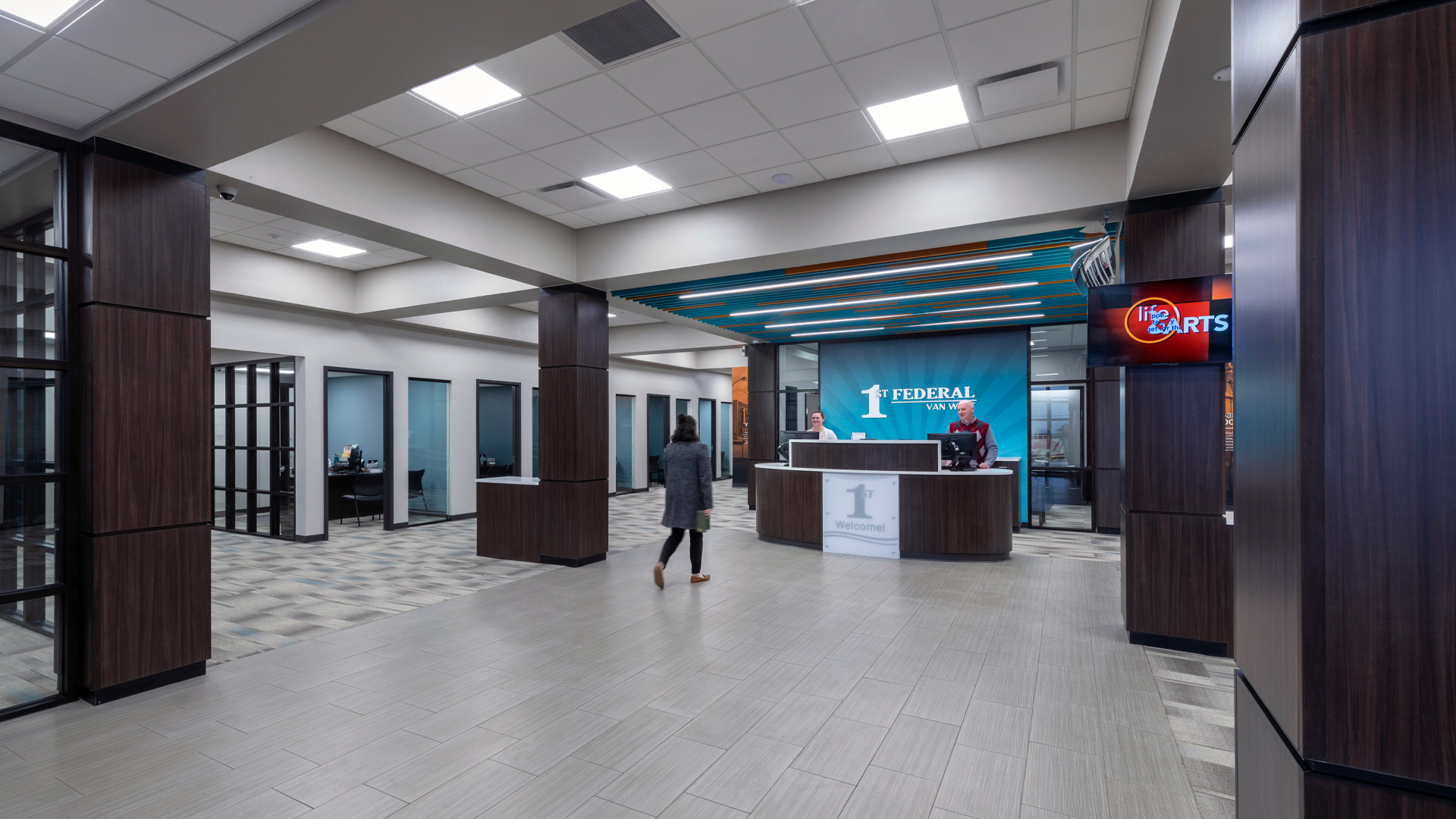 The scope of this project included a new break room, board room, private offices, teller pods, collaborative meeting spaces, and interior design finishes and lighting.

The space was designed to feel open, bright, and accessible. First Federal's brand colors, teal and orange, were used throughout to bring a strong sense of identity. Ceiling detail above the teller pod welcomes clients in and works as a sound barrier.