Ohio Valley Bank
Gallipolis, Ohio
Ohio Valley Bank (OVB) has been providing financial services with a "community first" mission in Gallipolis, Ohio, for nearly 150 years. OVB wanted that rich history reflected in their newest bank building.
The renovated corner building was the original home of OVB, and the opportunity to use the space once again was too good to pass up. This historic part of the building contains a mock teller line display based on historical photos, a gallery of historical items, several offices, and an executive area. The existing third level houses a large community board room featuring wood breams, textured brick, and an oversized hand-painted mural.
READ ON
Project Details
The exterior of the project is designed to reflect the styles of the original unique storefronts that occupied this land during the early 20th century, adding to the current downtown fabric along the square.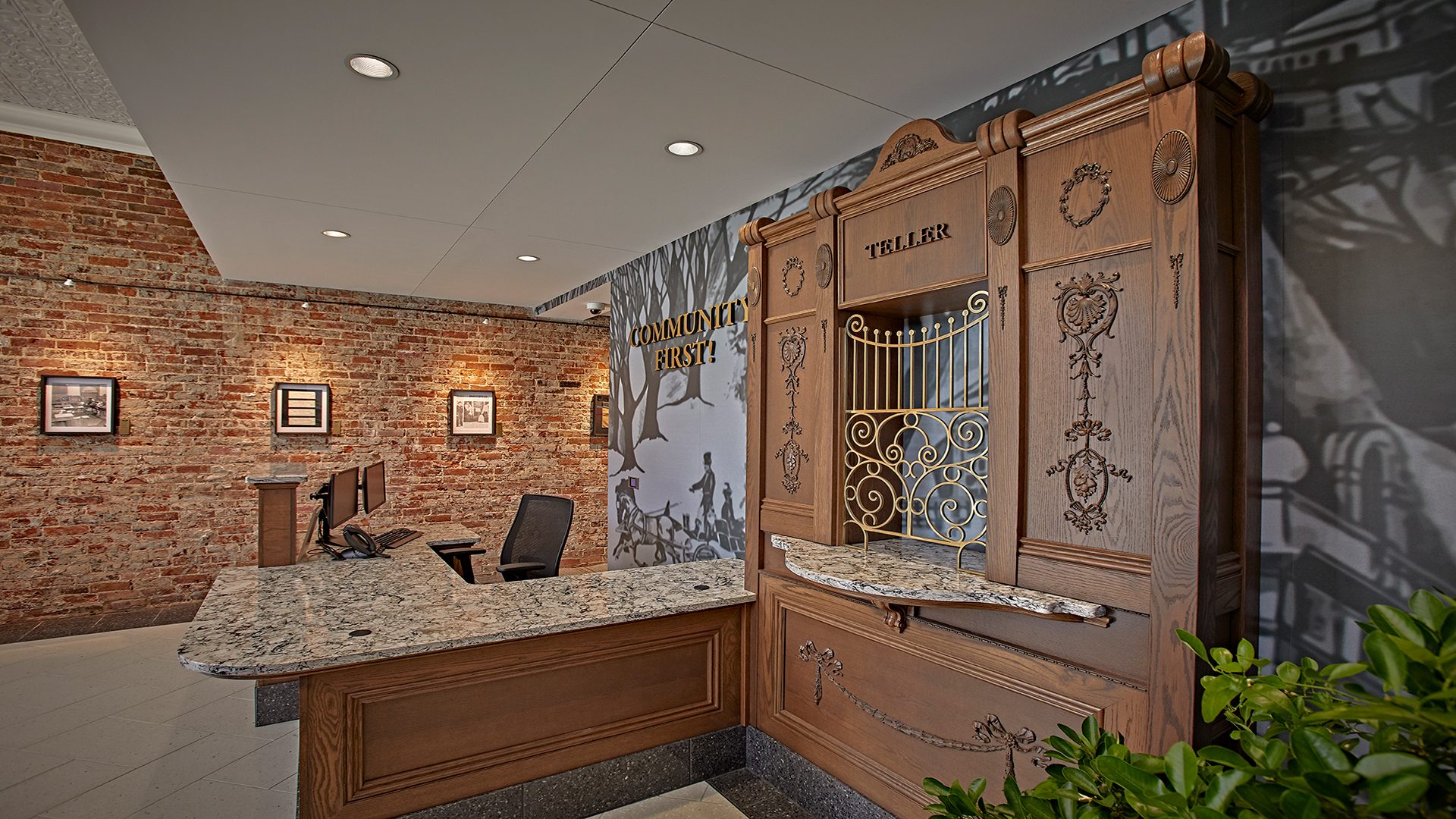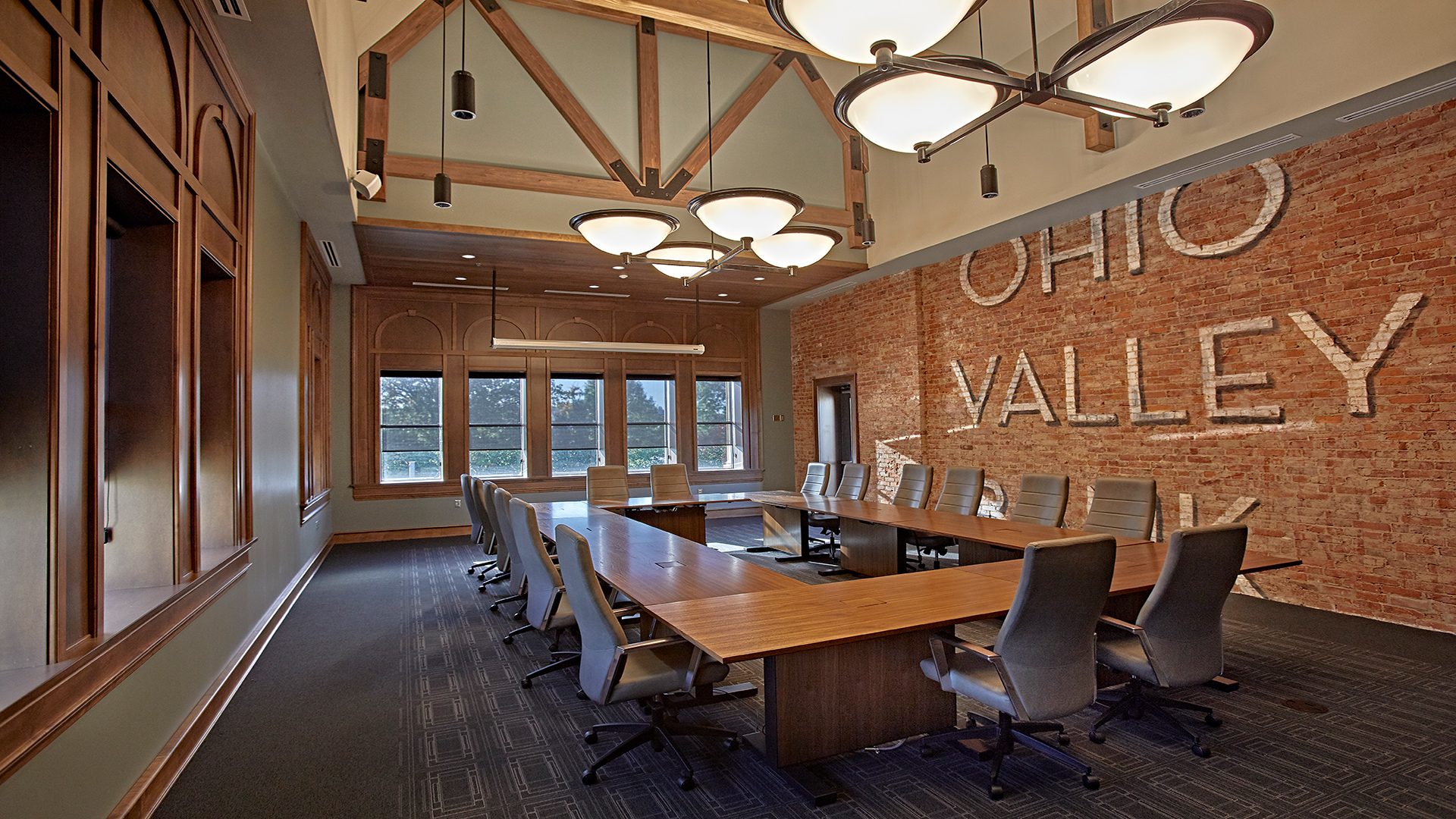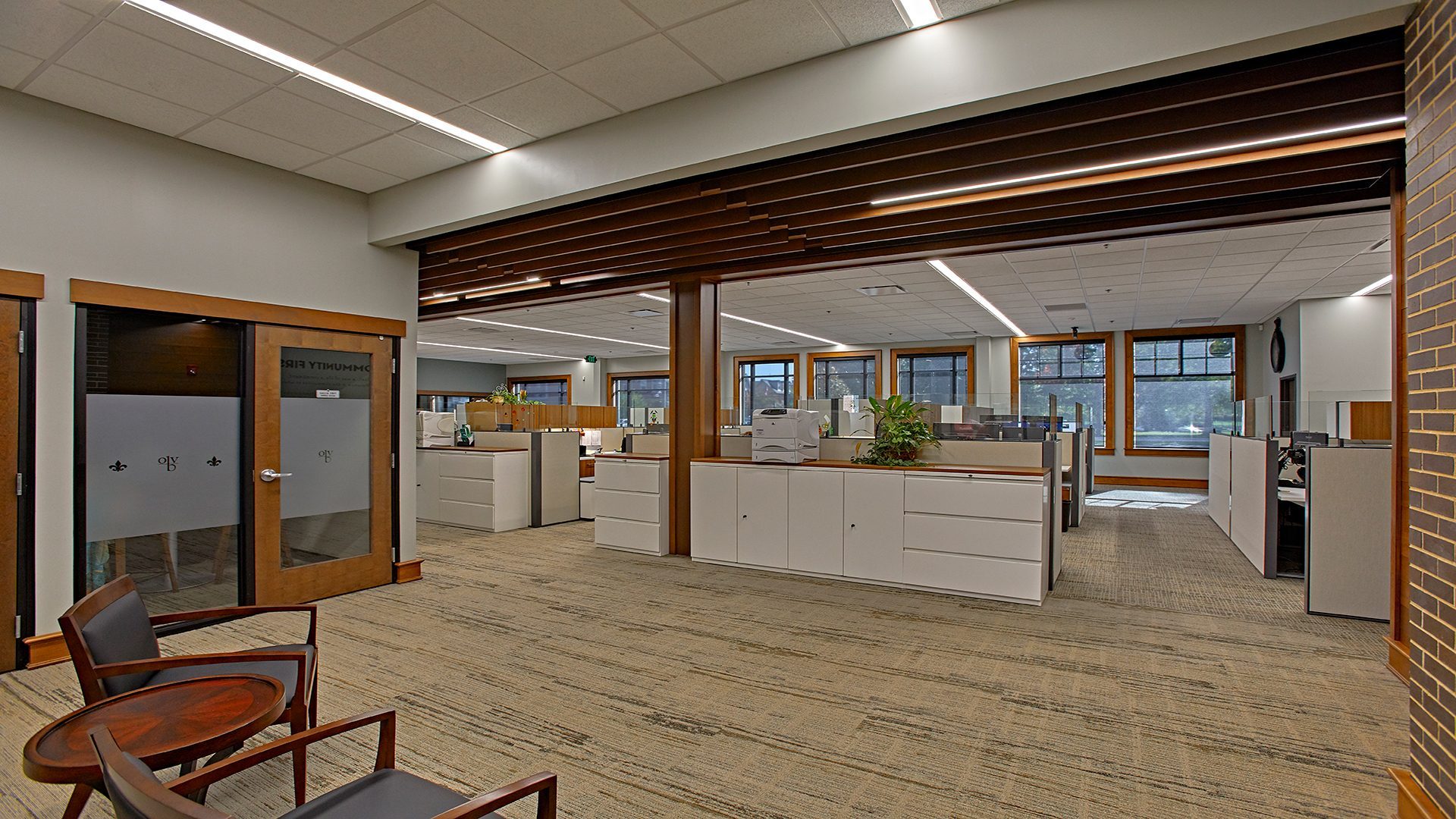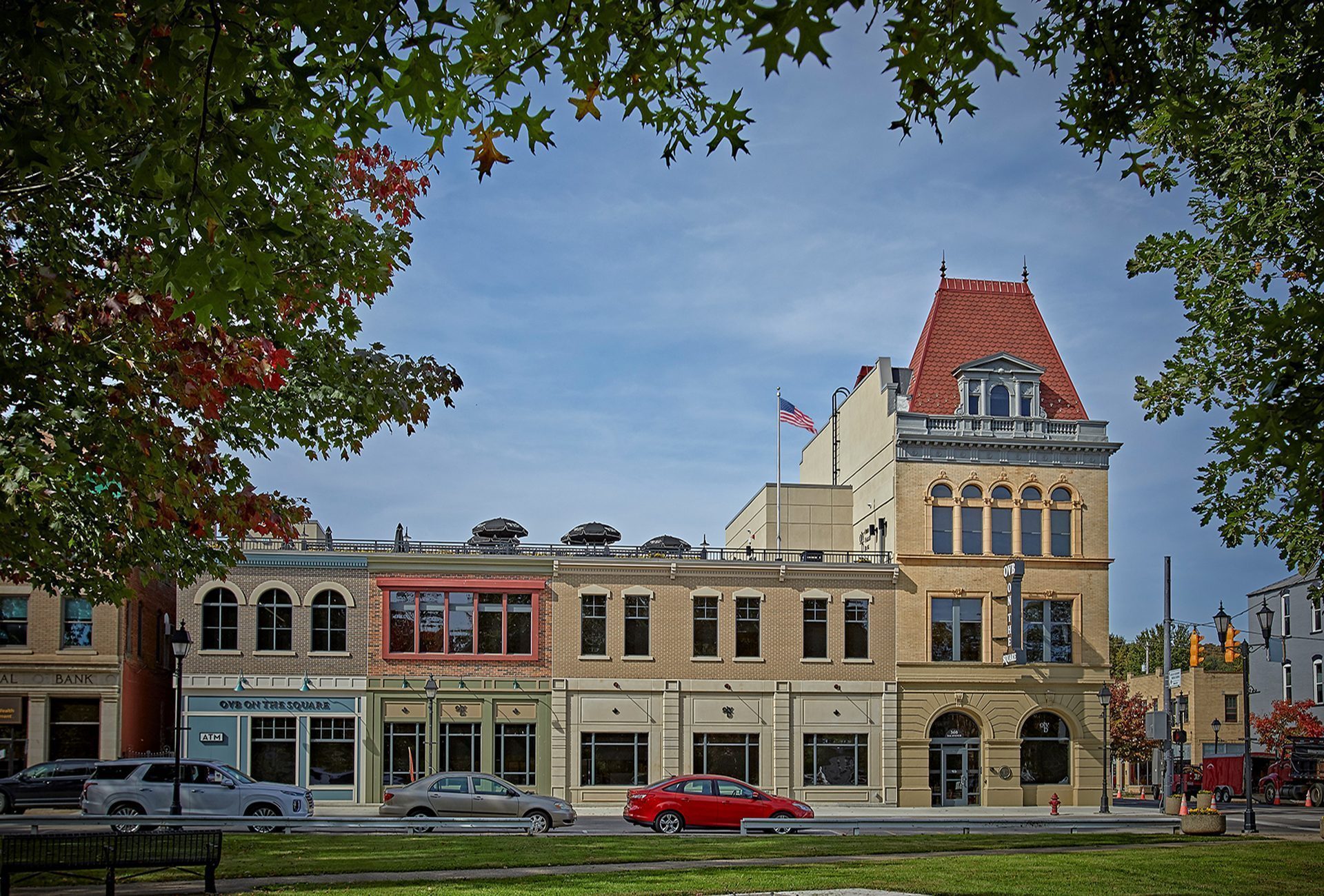 This two-story addition contains a variety of workspaces complete with a rooftop patio facing Gallipolis City Park.

This unique design opportunity allows Ohio Valley Bank to offer modern, convenient spaces for their staff to work efficiently and effectively while highlighting their legacy and a key piece of Gallipolis' history.