Enhancing Higher Education Enrollment through a Destination Campus
July 11, 2023
You may have heard of destination weddings, but what about a destination campus?

The difficulties associated with higher education enrollment are familiar to many of us. Our survey results echo this fact. The big secret is how to tackle those challenges and rise above them by creating the best college or university experience out there. How can we show students that there is enormous value in living on campus and attending school in person? How can we address their concerns and still give them an enriching educational experience? We may not have all the answers, but we believe this starts at the core of the physical campus. Let's dive in and explore some solutions to challenges in higher education today.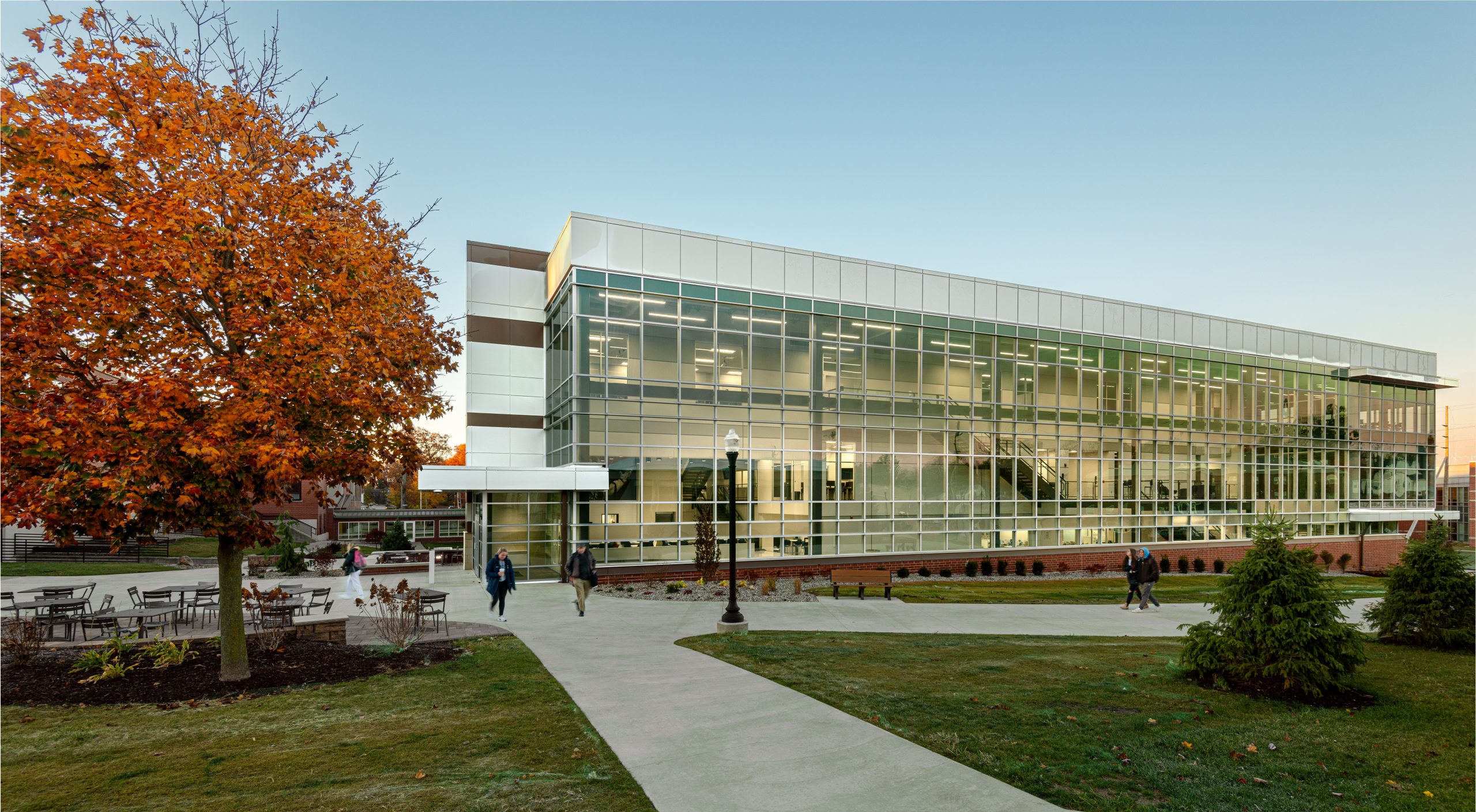 In choosing a college or university, the hundreds of students who responded to our survey had two main considerations:

Best program for their desired major
Nice student housing/on-campus housing

What determines that a school has the best program available? Certainly, students can look at job placement rates from a specific program or even graduation rates. However, there is much to be said for the quality and modernity of the program's location – aka, the building itself. Say you are interested in a health sciences program, and you are checking out a few different colleges online. If you see photos of basement classrooms with old equipment and peeling paint, you might think twice about how good that program is. When you see it in person on an admissions tour, it could discourage you from attending that college at all.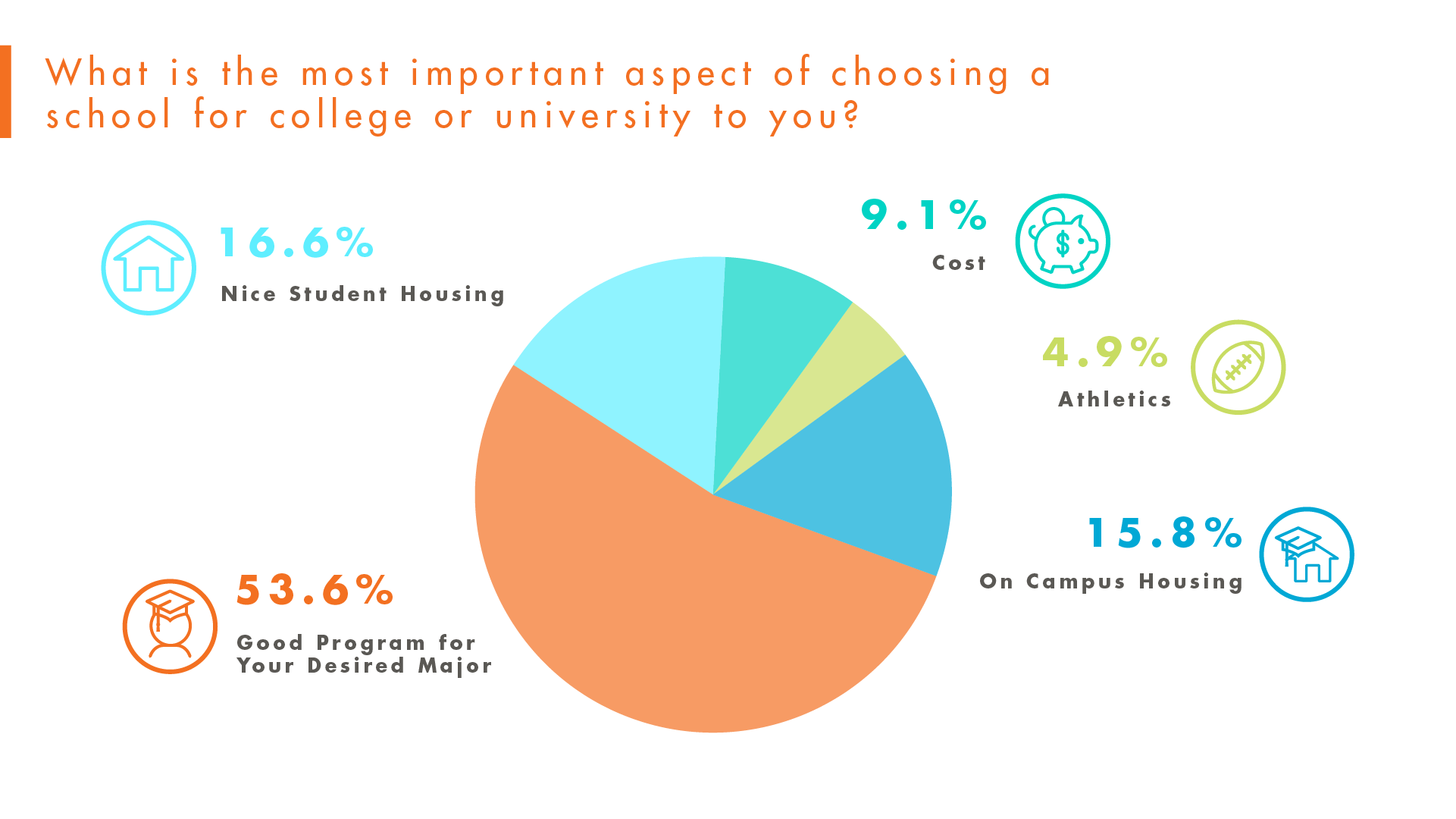 If a college or university invests in its program spaces, it lets students know they will also be invested in. Another aspect of design in academic spaces that encourages students is having active learning on display. What does this look like? It could be an arts and humanities building with a gallery space that exhibits student art or a glass-front classroom featuring state-of-the-art equipment. As a prospective student walking through the department, you get to see all of the amazing things you'll get to accomplish in action. Let students know through your physical spaces that you have the best program for them to be successful.