At Design Collaborative, it's not just what we do that differentiates us. It's how we do it.

We explore the heart of any space — its people. Their needs, their flow, their motivations, and their vision. Our process helps us create spaces and places that serve and reflect their values — and improve their worlds. And we think that makes for a better outcome, every time. We make our mark by finding yours — distinct, unique and remarkable.

This is DC's Fingerprint process.

Some of the most important parts of a project will take place before pen even hits paper. Check out the first two steps of our proven process for success below.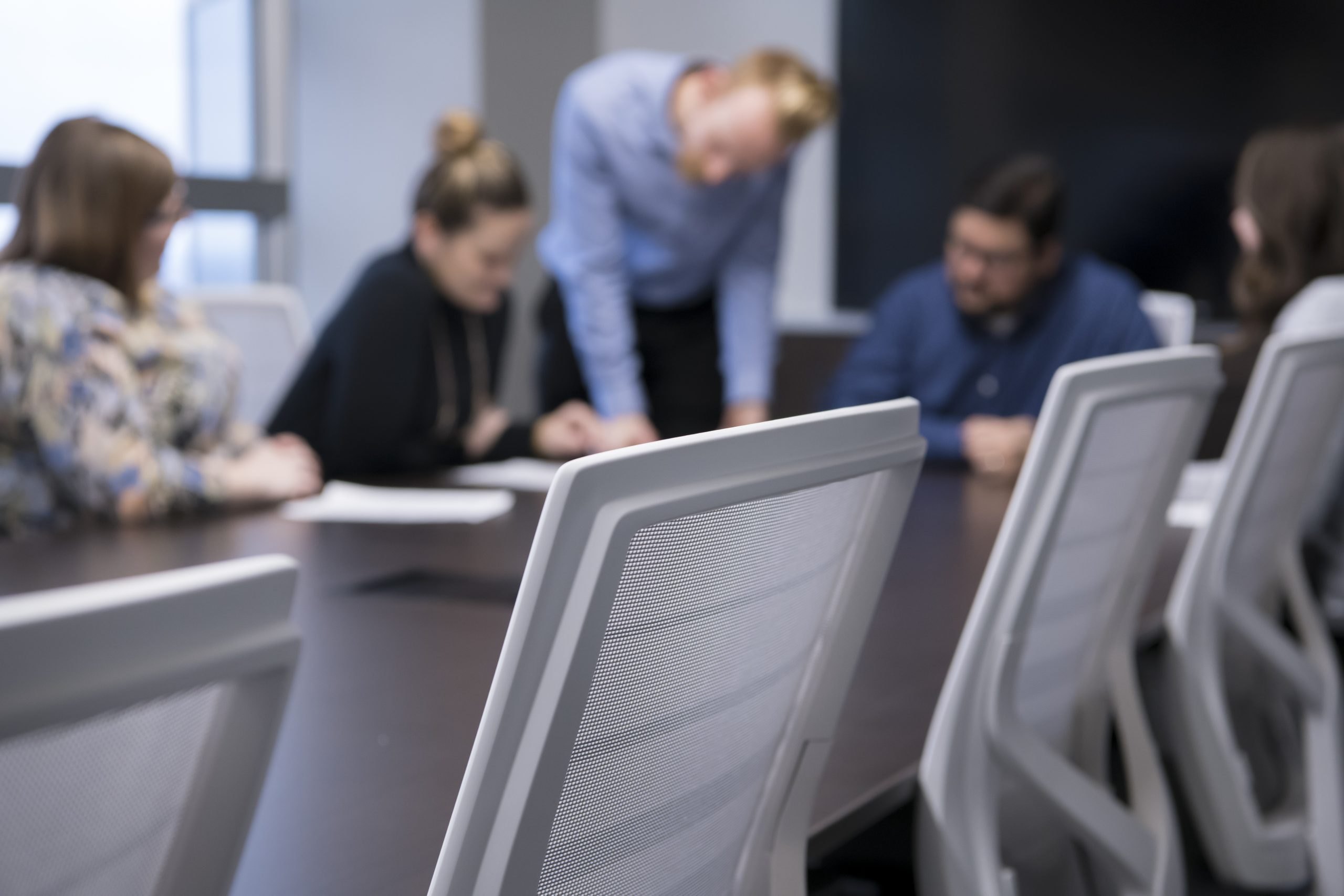 ASSEMBLE + ASSESS
The foundation of Fingerprint is a full and comprehensive understanding of who you are. Through surveying and studying your entire team and program, and intense assessing of guidelines and standards, we're able to better understand where you are in your journey — and what's next.
VOICE + VISION
Fingerprint's vision sessions are interactive and engaging opportunities to reflect on where you are, and paint a vivid picture
of where you're going — and why. Together, we'll learn about your organization's culture and ideology, articulate the key drivers of design, and define the critical factors of success. Uniquely for you.