Fingerprint follows through

We dive into the heart of any space — its people. Their needs, their flow, their motivations, and their vision. Our design process helps us create spaces and places that serve and reflect their values – and improve their worlds. And we think that makes for a better outcome, every time. We make our mark by finding yours – distinct and remarkable.

This is DC's Fingerprint process.

As with every step of Fingerprint, we keep our client relationship at the forefront—communicating clearly and responsively and managing expectations at every turn. Check out the last steps of our proven process for success below.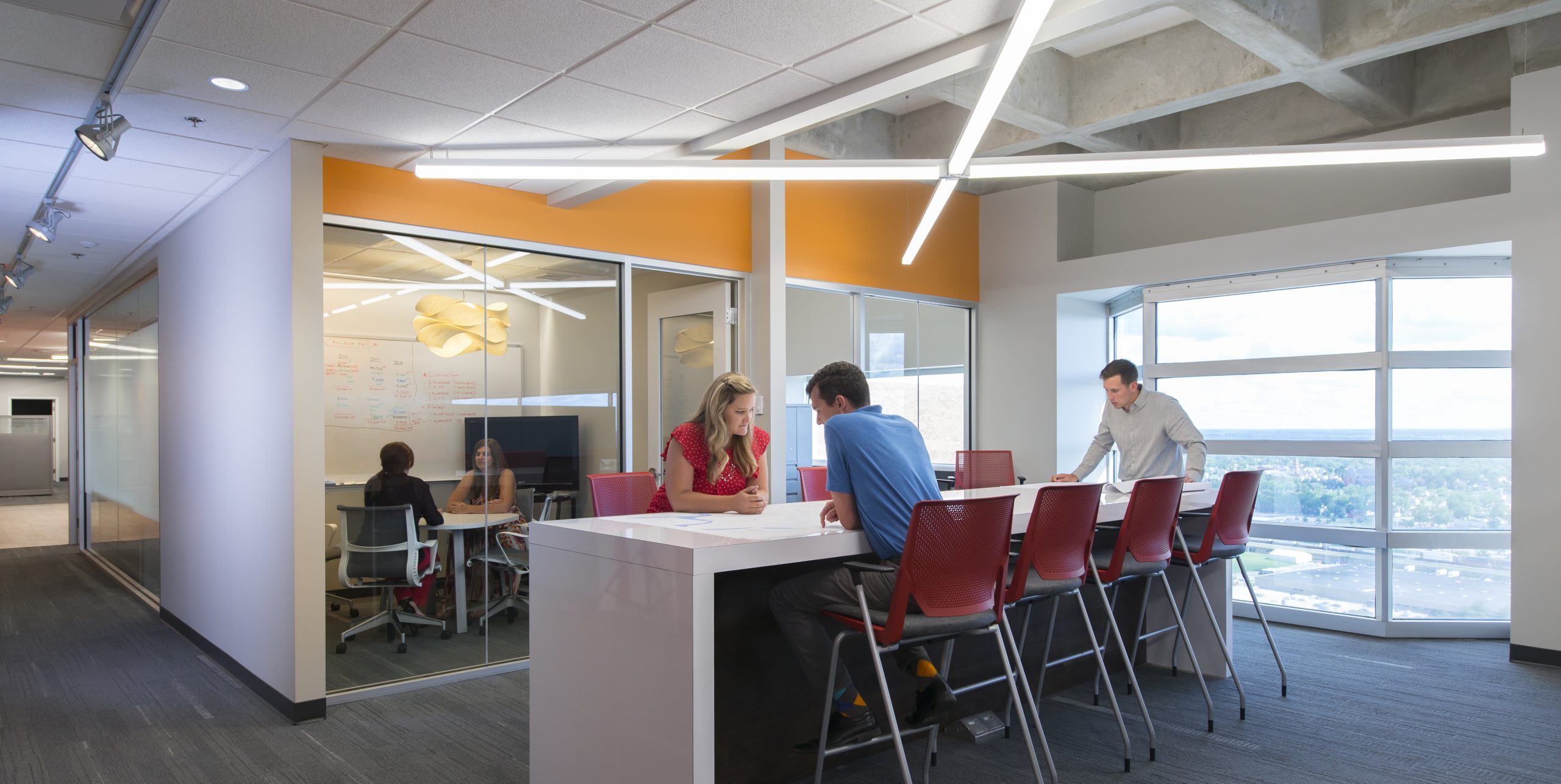 CONSTRUCTION DOCUMENTATION
The details drive success. Fortunately, our depth and experience in this discipline are only surpassed by our genuine passion for it. Count on Design Collaborative to set the stage for construction without surprises.
CONSTRUCTION ADMINISTRATION
During Construction Administration, we manage quality control at every level, through final punch and walkthrough, and beyond – including comprehensive performance review and evaluation.
RETURNS + RESULTS
After occupancy, we'll be back to revisit our Assemble & Assess work, arming you with tools to continue to motivate and inspire your workforce, and assessing and reporting on the overall climate and culture. As you grow and flourish, so does our relationship—allowing us to support you even better as you climb your next mountain.
GIVE US YOUR FEEDBACK
Take Our Survey! give us a call, or reach out to Cathy Waggoner, our Director of Business Development & Marketing. We'd love to hear about your vision for a bright future.