University of Notre Dame – Joyce Center Green Roof
Notre Dame, Indiana
The University of Notre Dame is committed to cutting its carbon footprint in half by 2030. The Joyce Center green roof represents a key milestone in this effort and is the largest green roof among all U.S. colleges and universities.
The Joyce Center green roof provides the University both local and campus-wide benefits. In addition to providing lasting and significant bottom-line impact, the green roof improves air quality, reduces noise transfer, and demonstrates the University's commitment to creating a sustainable future, as it is located next to the football stadium and prominently featured within aerial game footage.
READ ON
The green roof assembly includes a protective barrier for the roof membrane. This protective barrier extends the life of the Joyce Center membrane by 200%- 300%.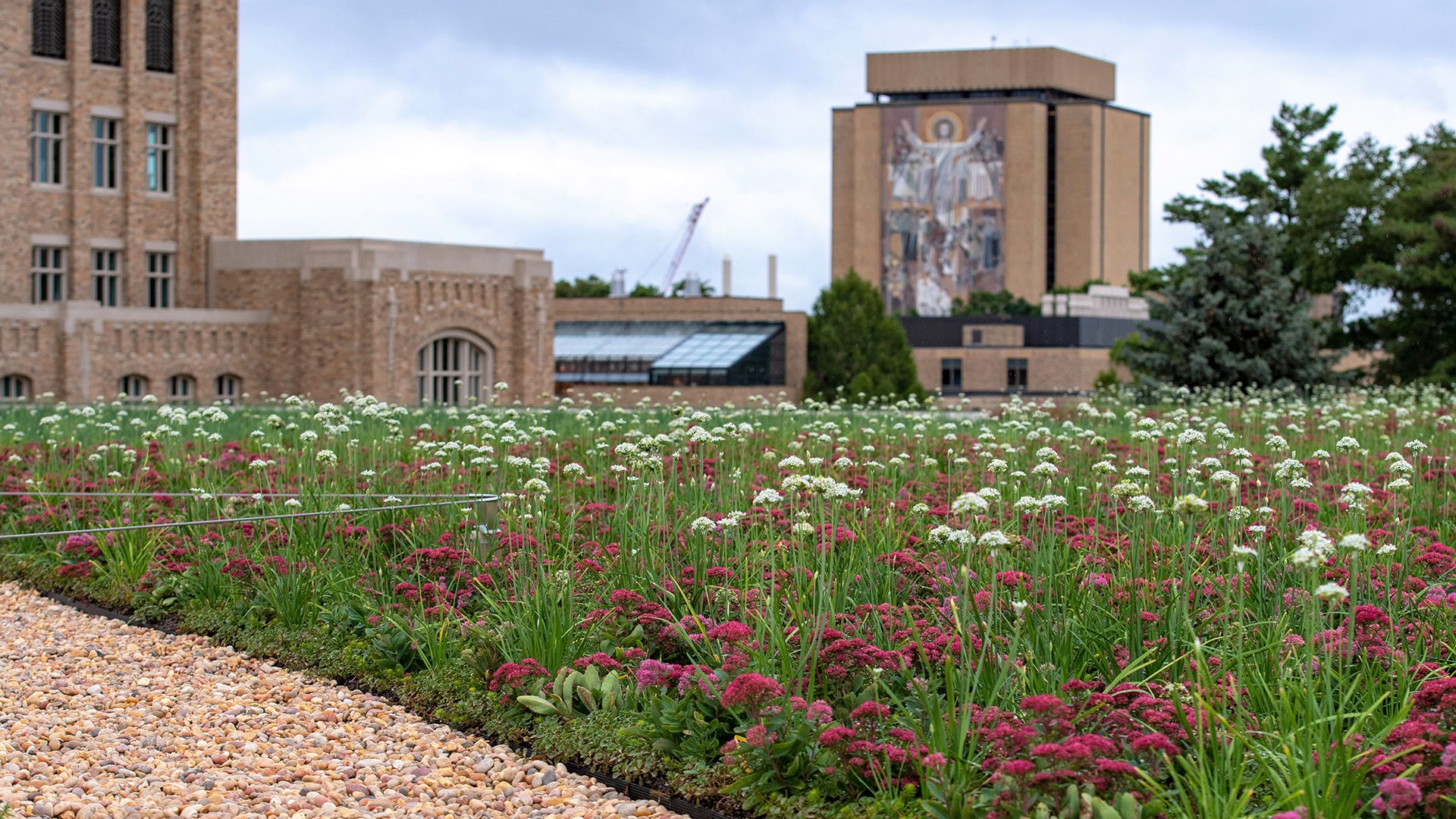 The vegetated barrier provides natural insulation for the Joyce Center, helping keep indoor temperatures lower during warm months and higher during cold months.

This enhanced insulation has created an immediate impact on the heating and cooling loads for the building.