Umi Fort Wayne
Fort Wayne, Indiana
Umi wanted their facility's design to mimic their amazing sushi dishes and top-level service. Design Collaborative created a space with rich colors, ambient lighting, and subtle patterns to exemplify a relaxing atmosphere for guests.
READ ON
Pops of bold red lighting, wood ceiling details, and blue bar lighting bring a vibrancy to the space.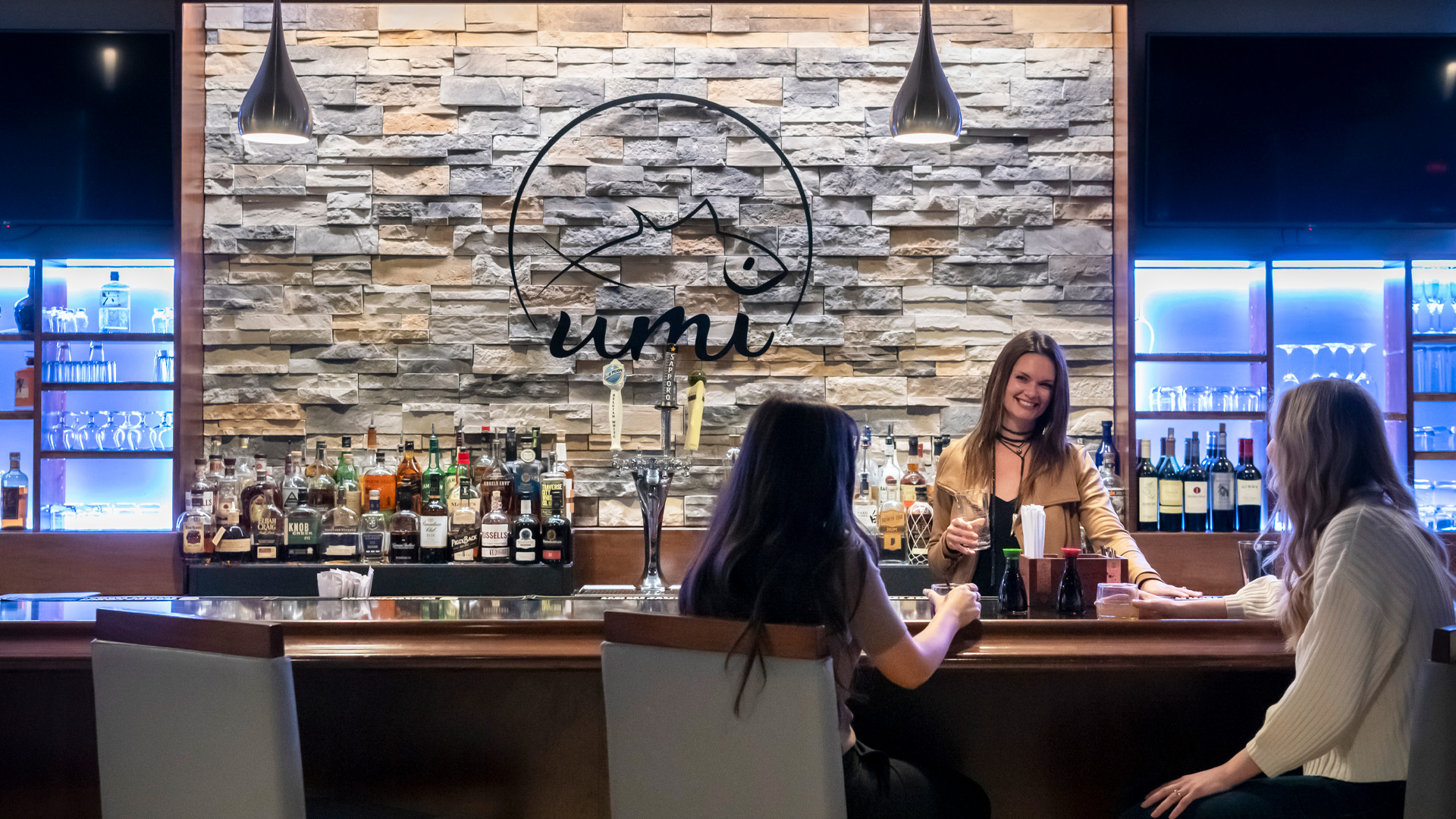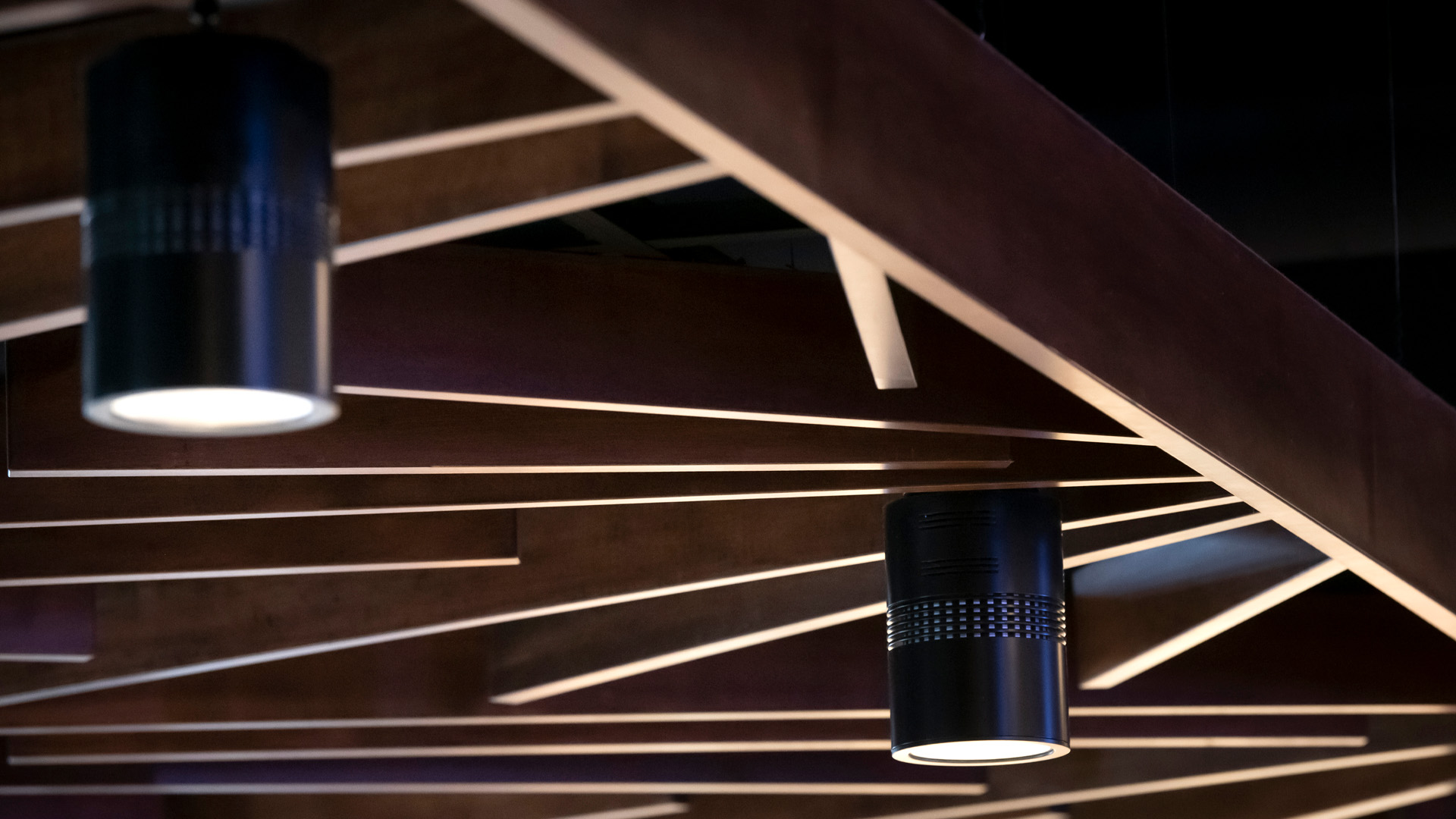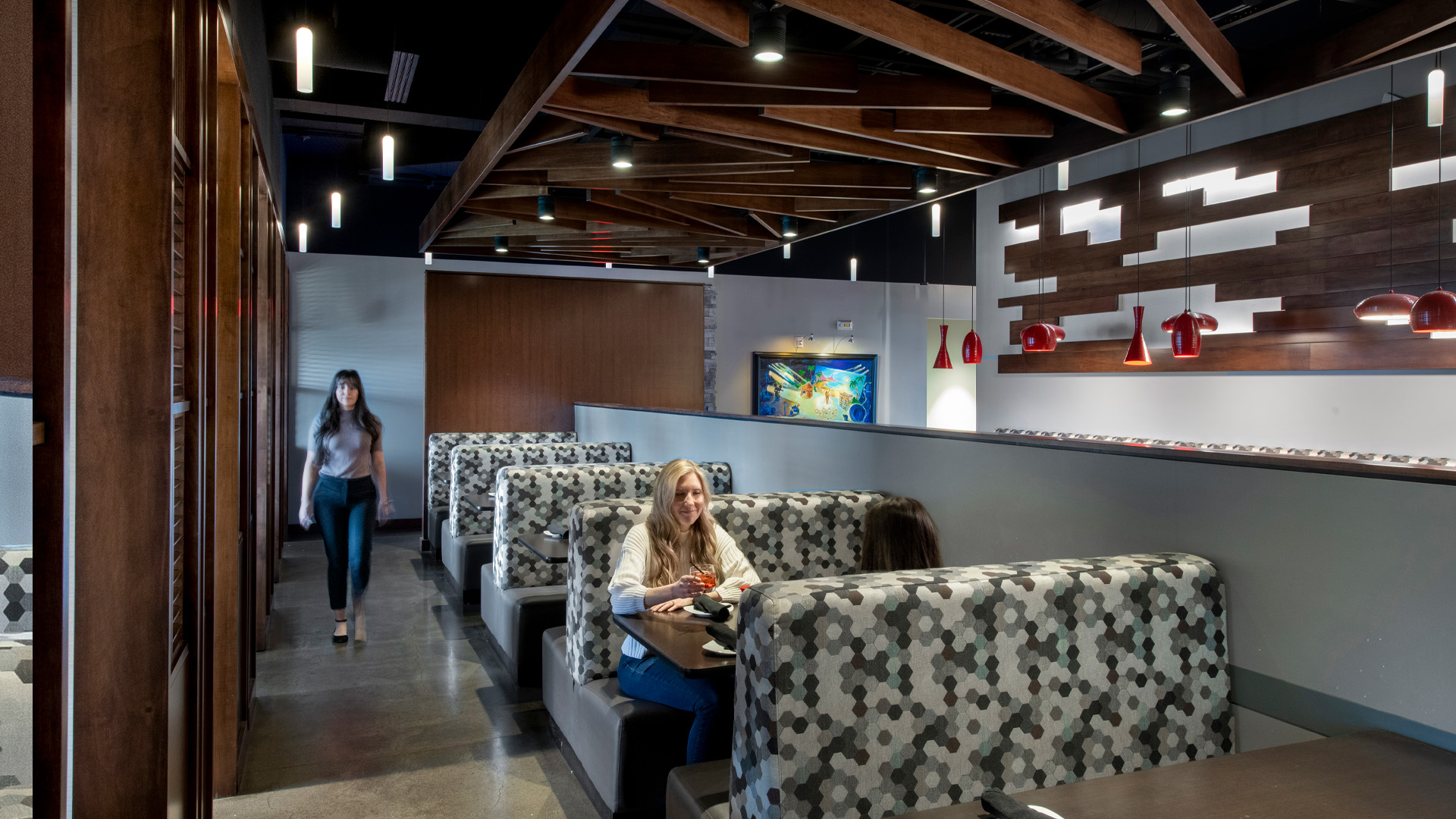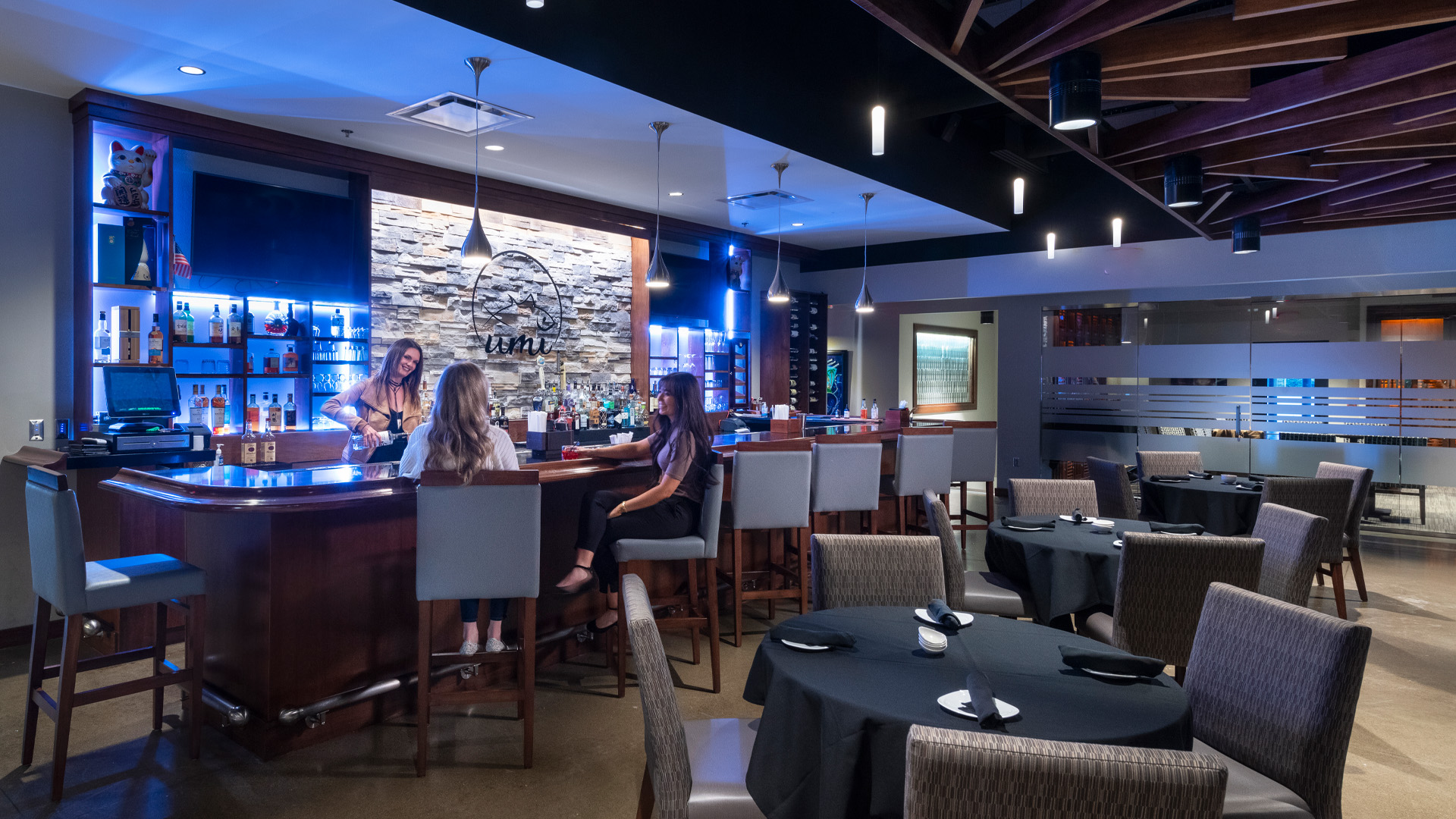 The use of minimal natural light carries a cozy, feel throughout the space.

Seating can be found in both the bar room the general dining space, and private booths for families, groups, or date nights are tucked alongside windows.