Skyline Tower
Fort Wayne, Indiana
Skyline Tower is a city-changing, revitalizing project in Fort Wayne, where urban professionals can live, work, and play in the growing downtown.
The first two floors house a Ruth Chris Steakhouse and the regional office for First Merchants Bank. Floors three through twelve are residential, with 123 apartments ranging from studio to three-bedroom units. The building exterior is clad in metal panels and siding with metallic and woodgrain finishes. Exterior lighting highlights the building's architectural detail.
READ ON
Project Details
Services Provided
Architecture
,
Interior Design
,
Roofing & Building Envelope
,
Mechanical Engineering
,
Electrical Engineering
,
Plumbing Design
,
Lighting Design
,
Environmental Graphics
,
Visioning & Planning
,
Programming
,
Evidence-based Design
,
Recognition
Units were designed with a modern aesthetic – sleek kitchen spaces feature granite countertops, European-style cabinetry, and stainless-steel appliances. Levels six through twelve feature a private balcony in each unit.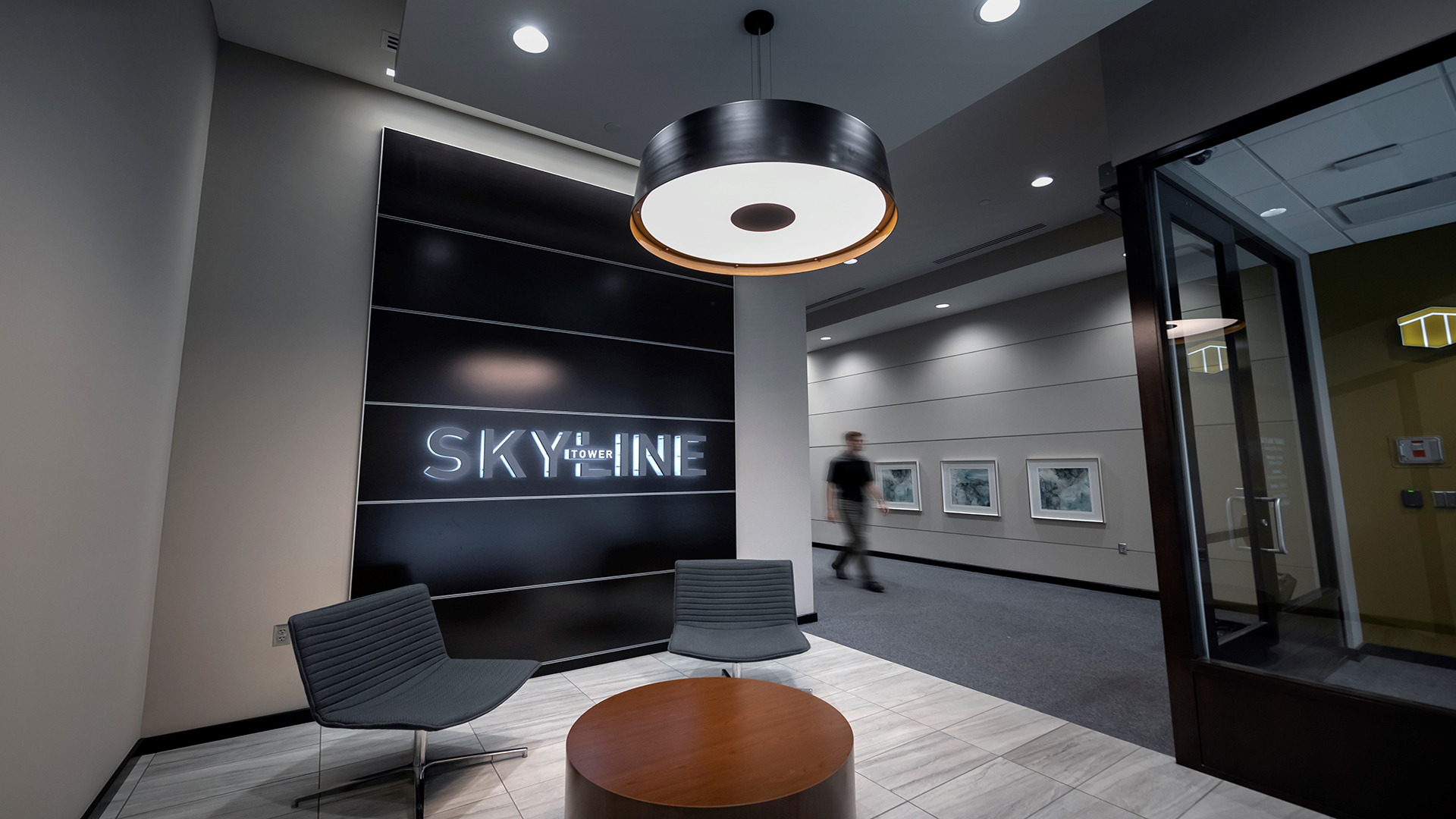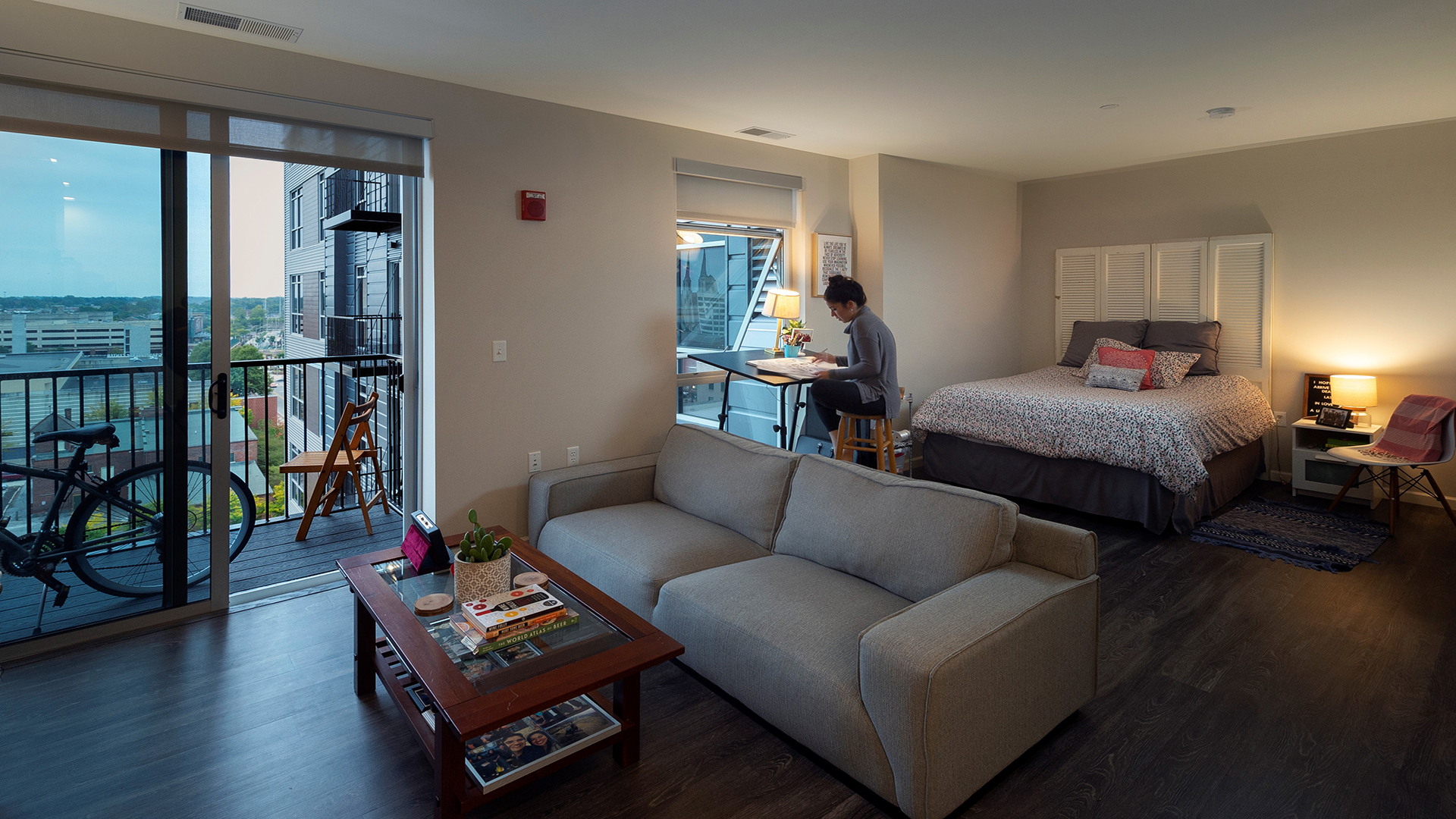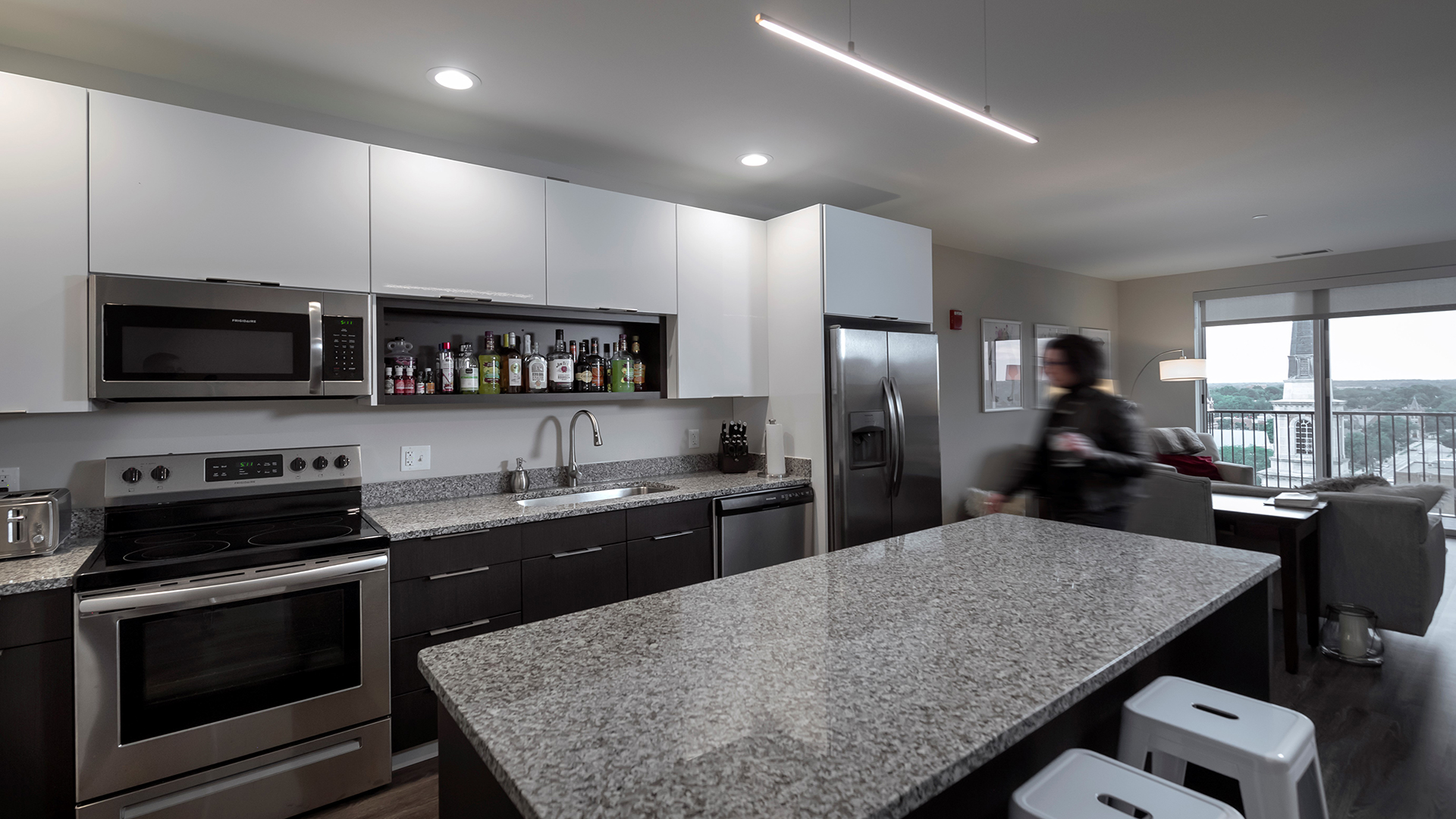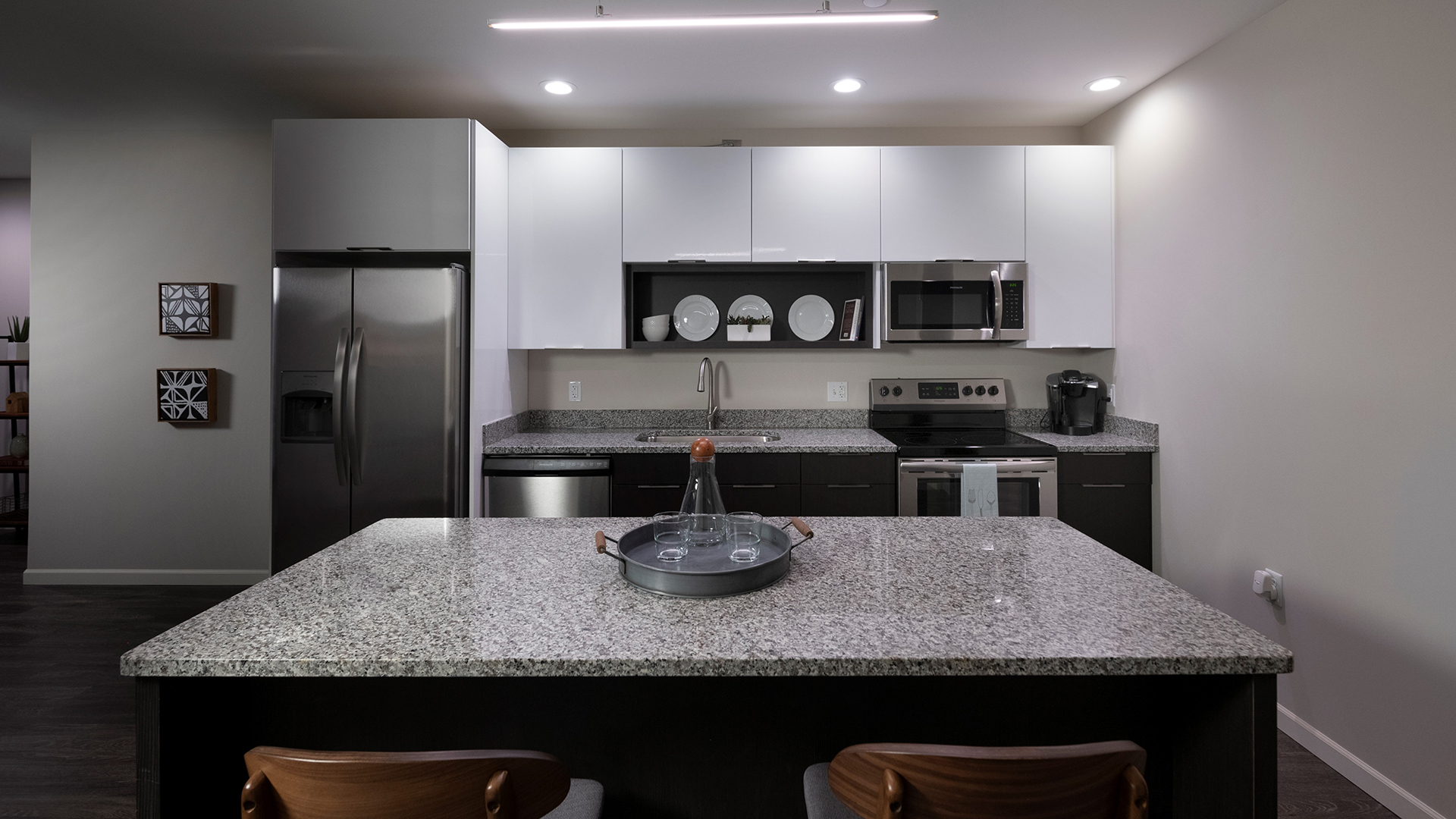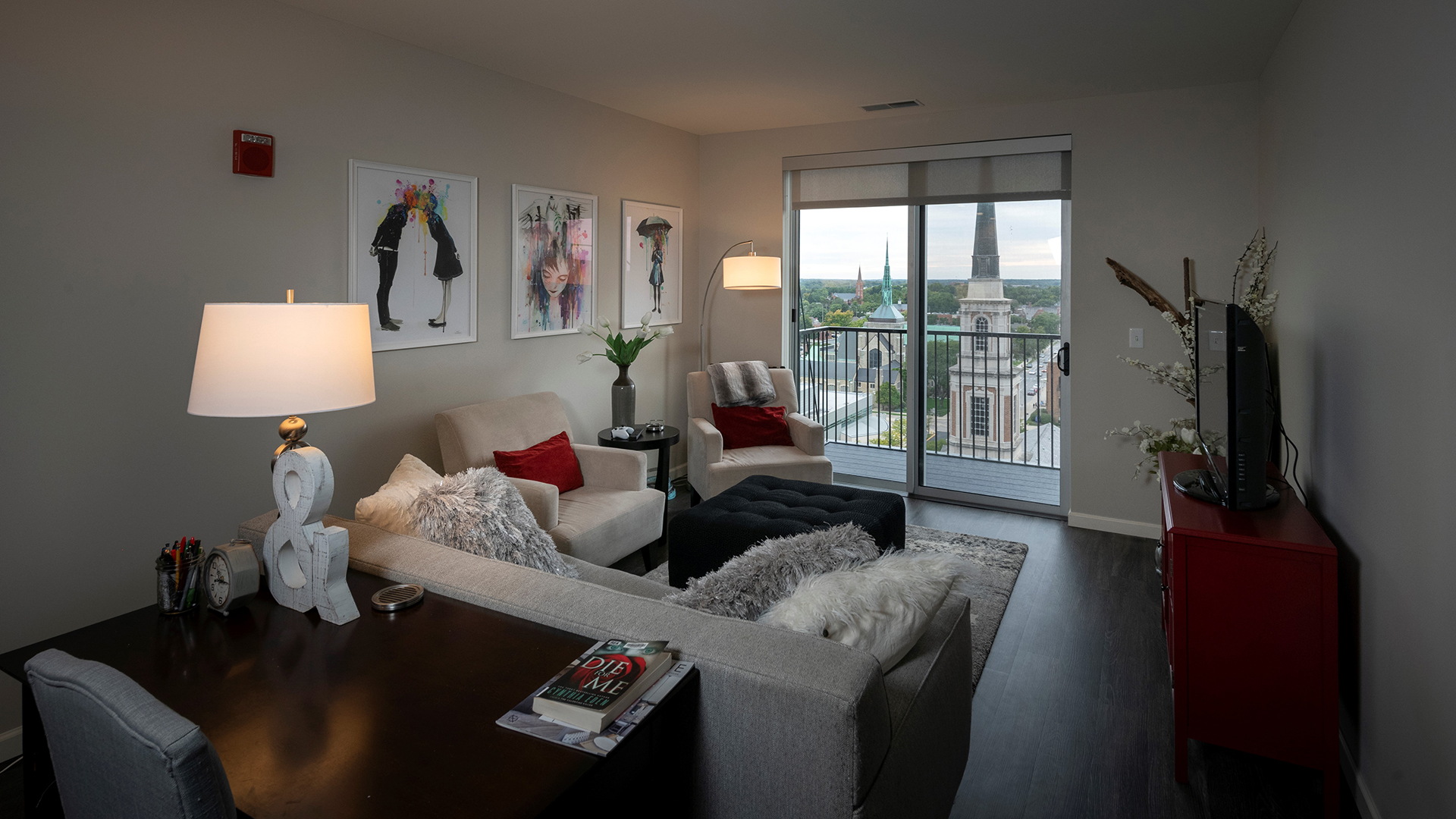 A shared patio space is located at the third level, encouraging residents to build community by lounging on patio furniture and using community grills.
A community room, available for residents to reserve for events, is located on the third level and connected to the outdoor patio. An exterior green space to walk pets is accessed on the fifth level.