Pioneer Appalachia Federal Credit Union
Granville, West Virginia
After the design of Pioneer Federal Credit Union's Headquarter branch in Morgantown, West Virginia in 2018, Pioneer wanted to expand their brand to new locations. This branch welcomes members passing by using their building as a "billboard."
READ ON
Project Details
Project Attributes
Lighting Design
,
Financial
,
Financial Institution
,
Architecture
,
Engineering
,
Interior Design
,
Solar
,
Solar Panels
,
Credit Union
,
Community Engagement
,
Collaboration Space
Prioritizing building orientation on the site, the drive-thru brand wall displays the Pioneer Icon while full height wall-to-wall glass showcases the larger-than-life video screen on the interior.
| | |
| --- | --- |
| The branch exterior is distinctly Pioneer, using select materials like cultured stone and the blue brand color while highlighting their logo through environmental graphics. Founded on the principle of "people helping people," Pioneer finds great value in providing the best experience for members. Warm, inviting materials on the interior and a welcoming team at the teller pod allows members to establish a personal connection. | |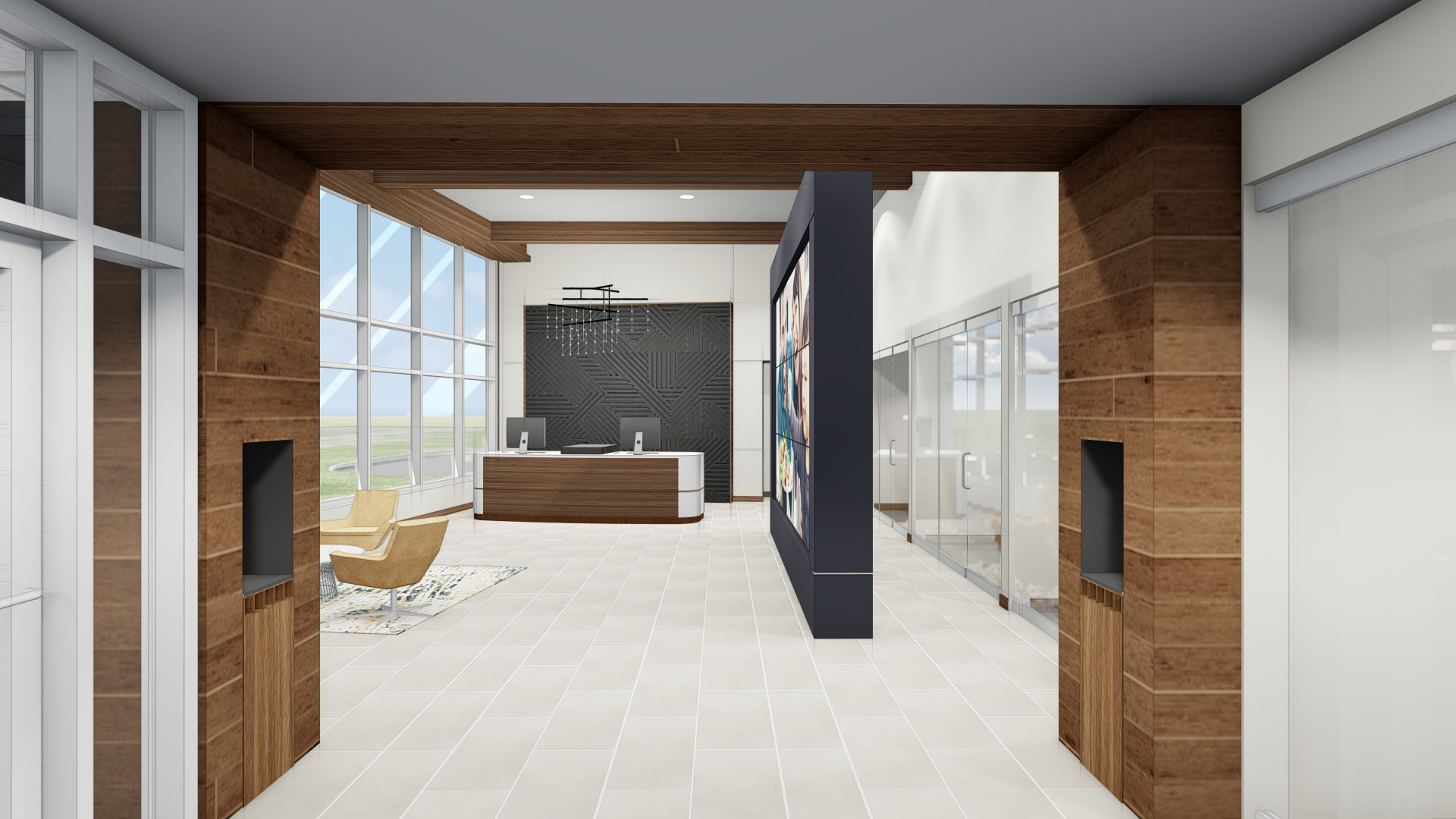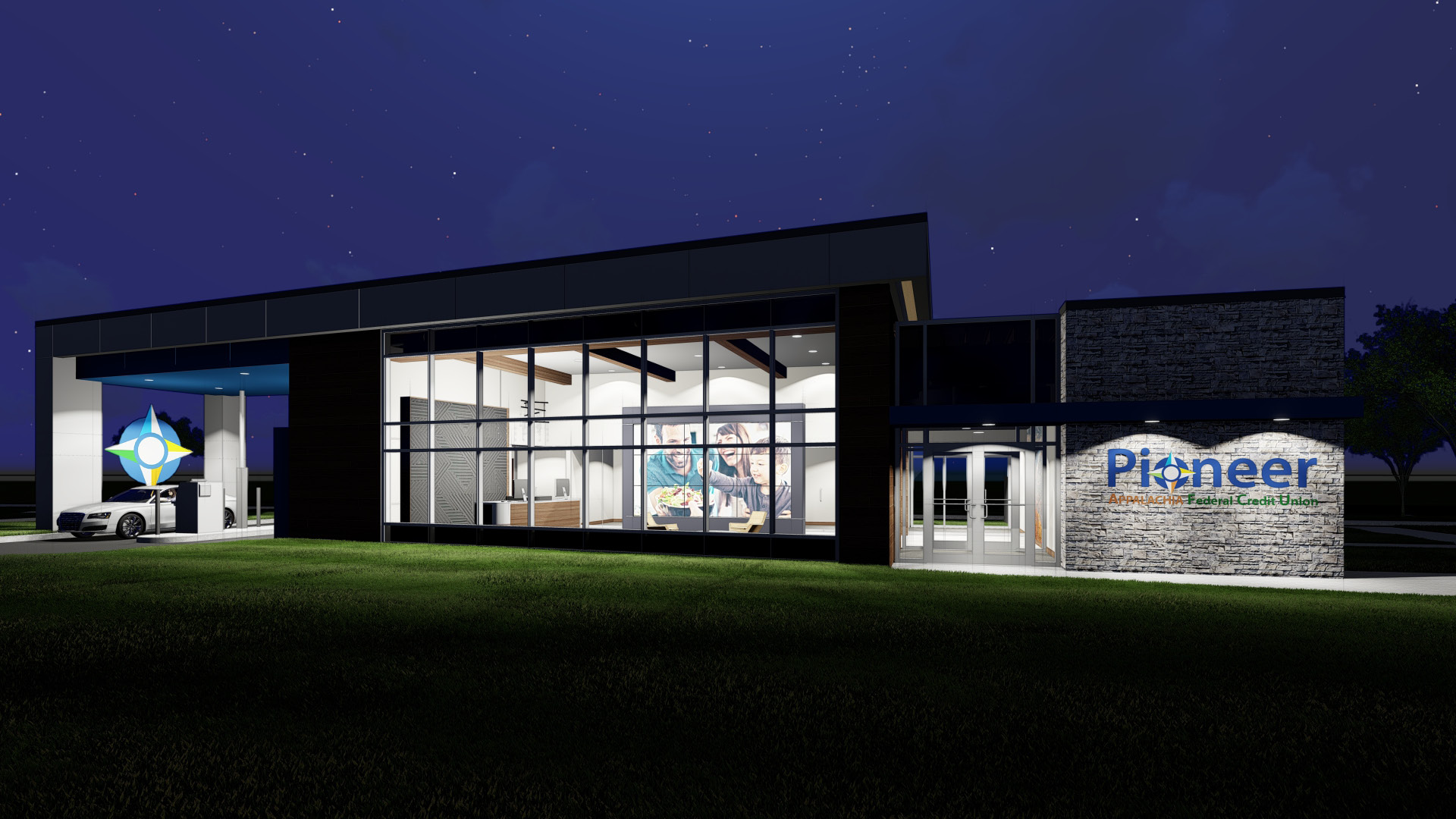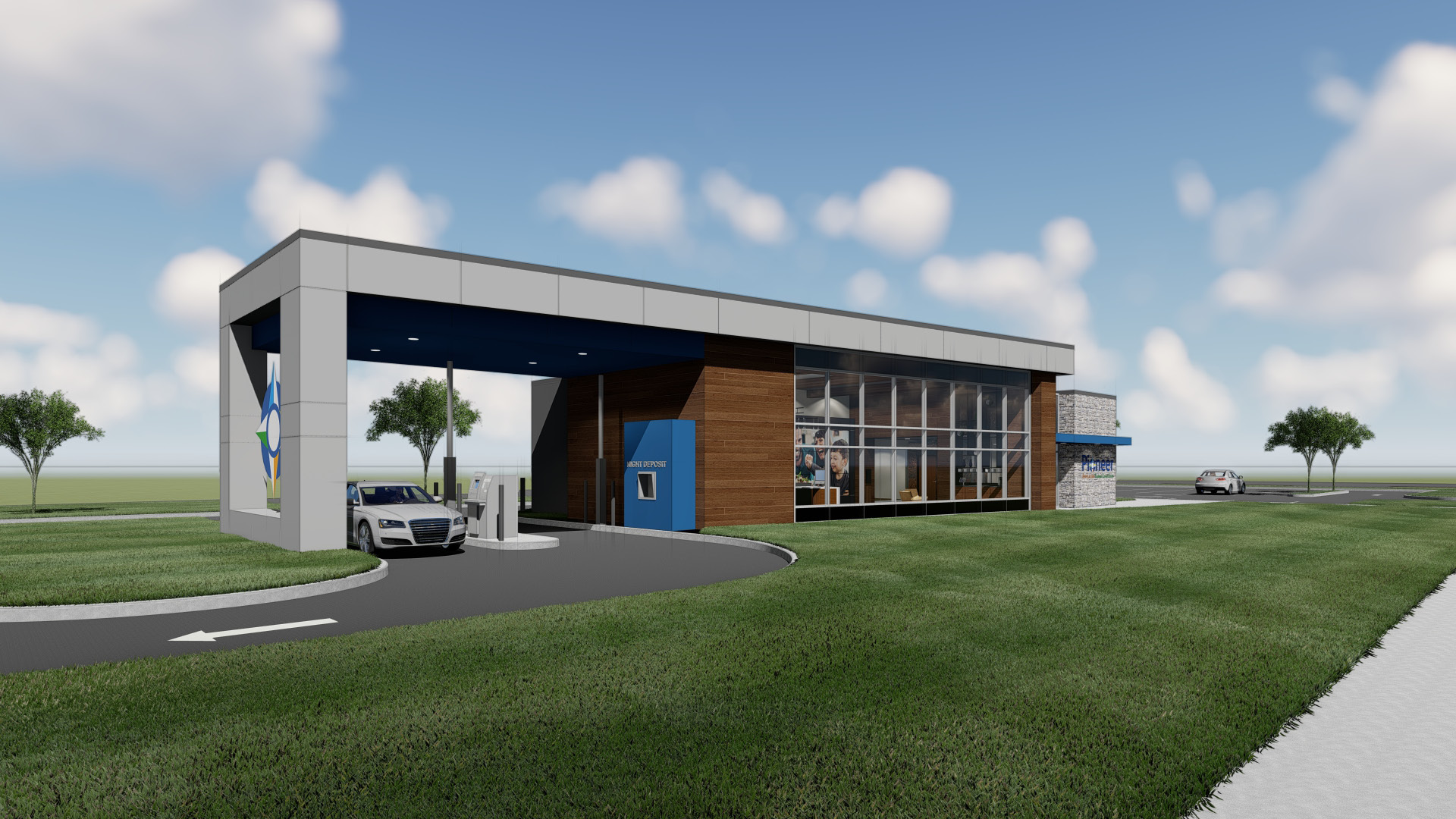 | | |
| --- | --- |
| To keep the building footprint down while highlighting the video wall, lobby space was designed to be open with employee spaces tucked behind the lobby to give privacy when preferred. In addition to the personalized interior, members also have access to a drive-thru night deposit, ATM and pneumatic tube system. | |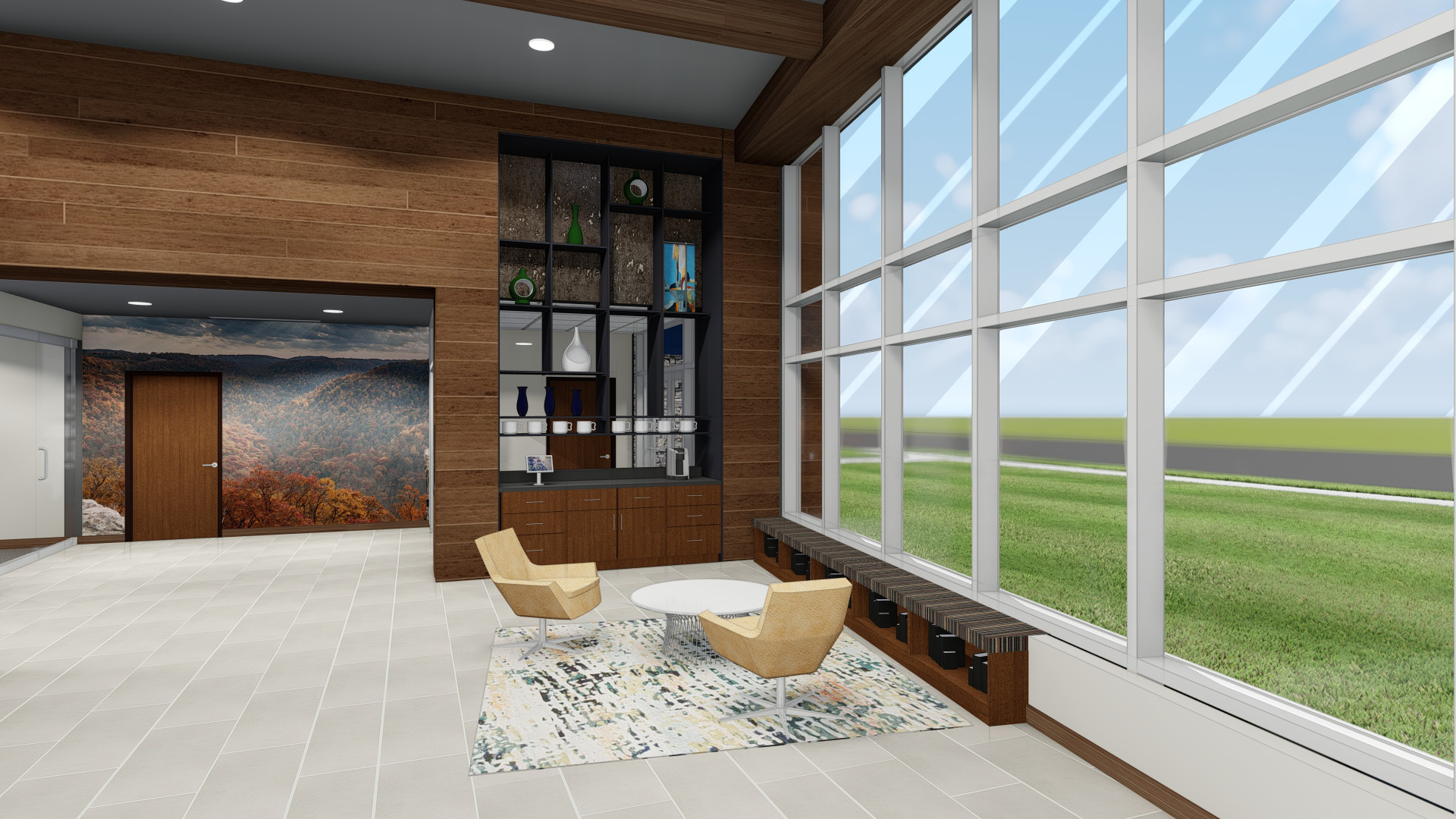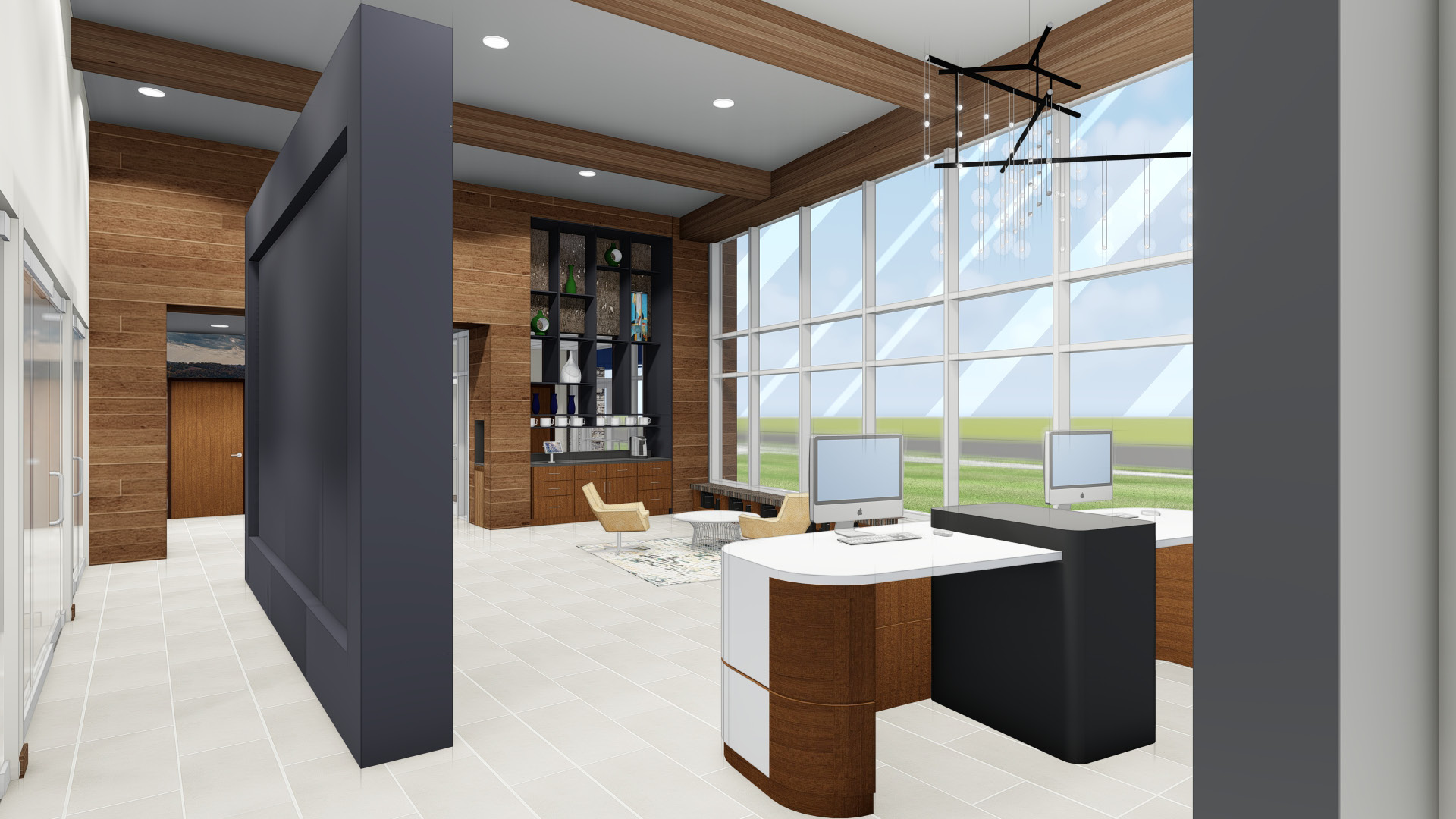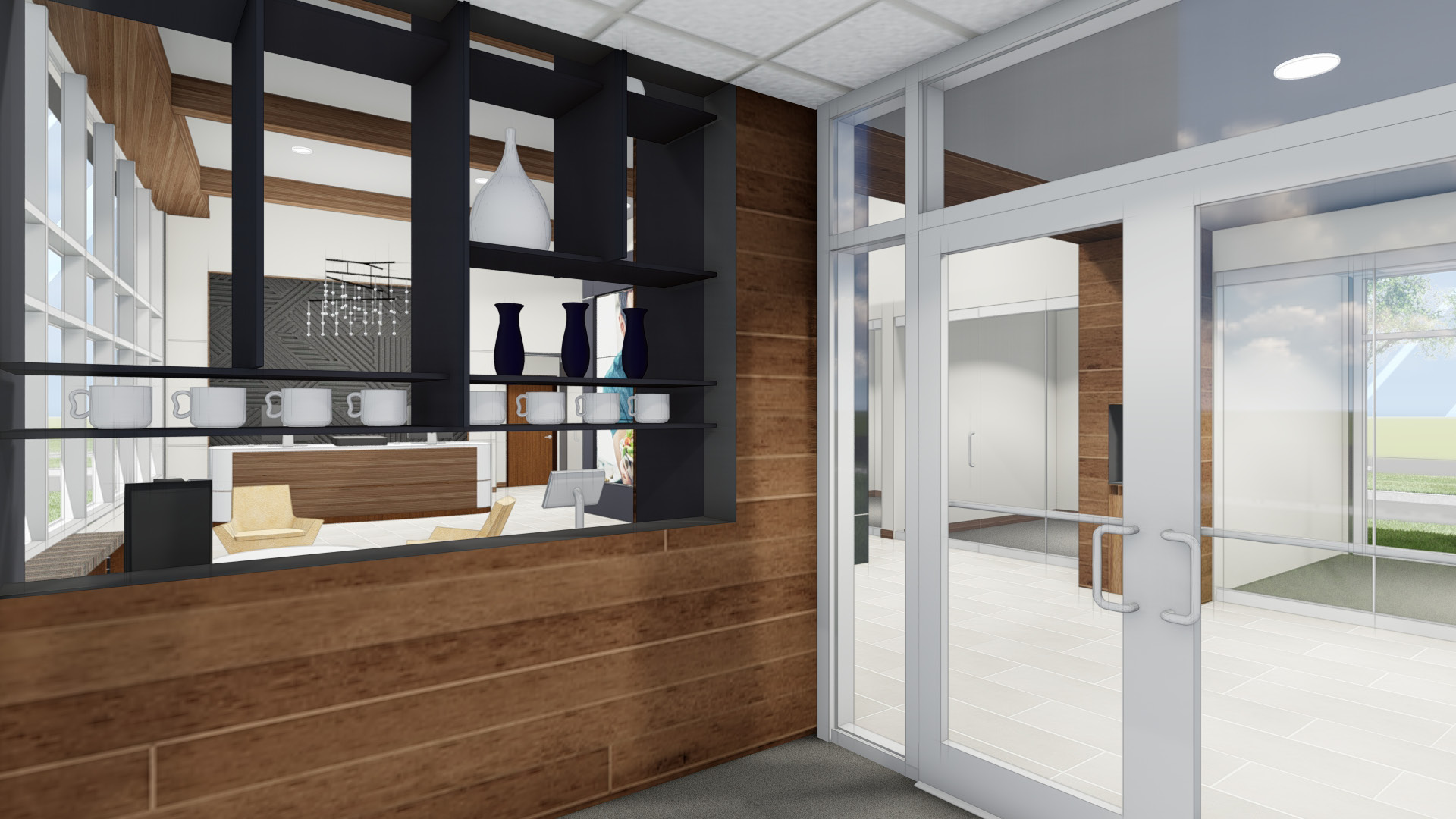 Want to know more about our Financial Studio and projects?
Reach out to our Financial Studio Leader, Adam James!
Email