Parkview Physicians Clinic – Electric Works
Fort Wayne, Indiana
With exceptional client service at the heart of what they do, Parkview Physicians Group (PPG) was looking to renovate this facility to best serve their patients and staff. Unlike any other PPG clinic, this clinic embraces the industrial and historic nature of Electric Works, giving a distinct aesthetic and design.
READ ON
Project Details
Unlike many healthcare facilities, large windows line the clinic lobby which bring in loads of natural light.
The facility layout reflects a typical PPG model with 2 pods of exam rooms with the care team situated in the middle to allow patients to come in without running into staff areas.

This set up also gives the care team collaborative space with separation from patients. With maximized patient floor, staff is able to work more efficiently and patients spend less time waiting around. The care team area is partially open to the original clerestory which exposes natural daylight for staff.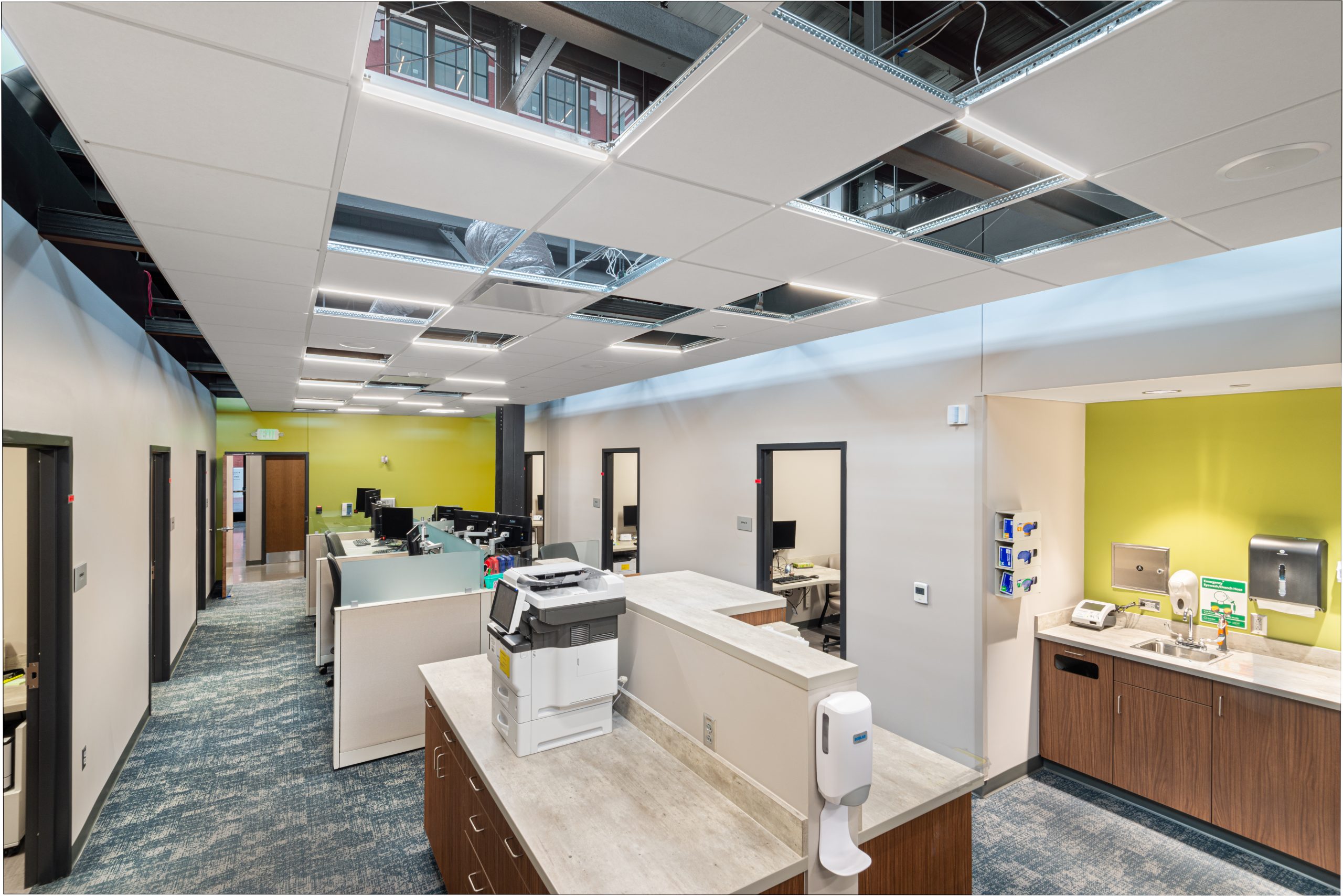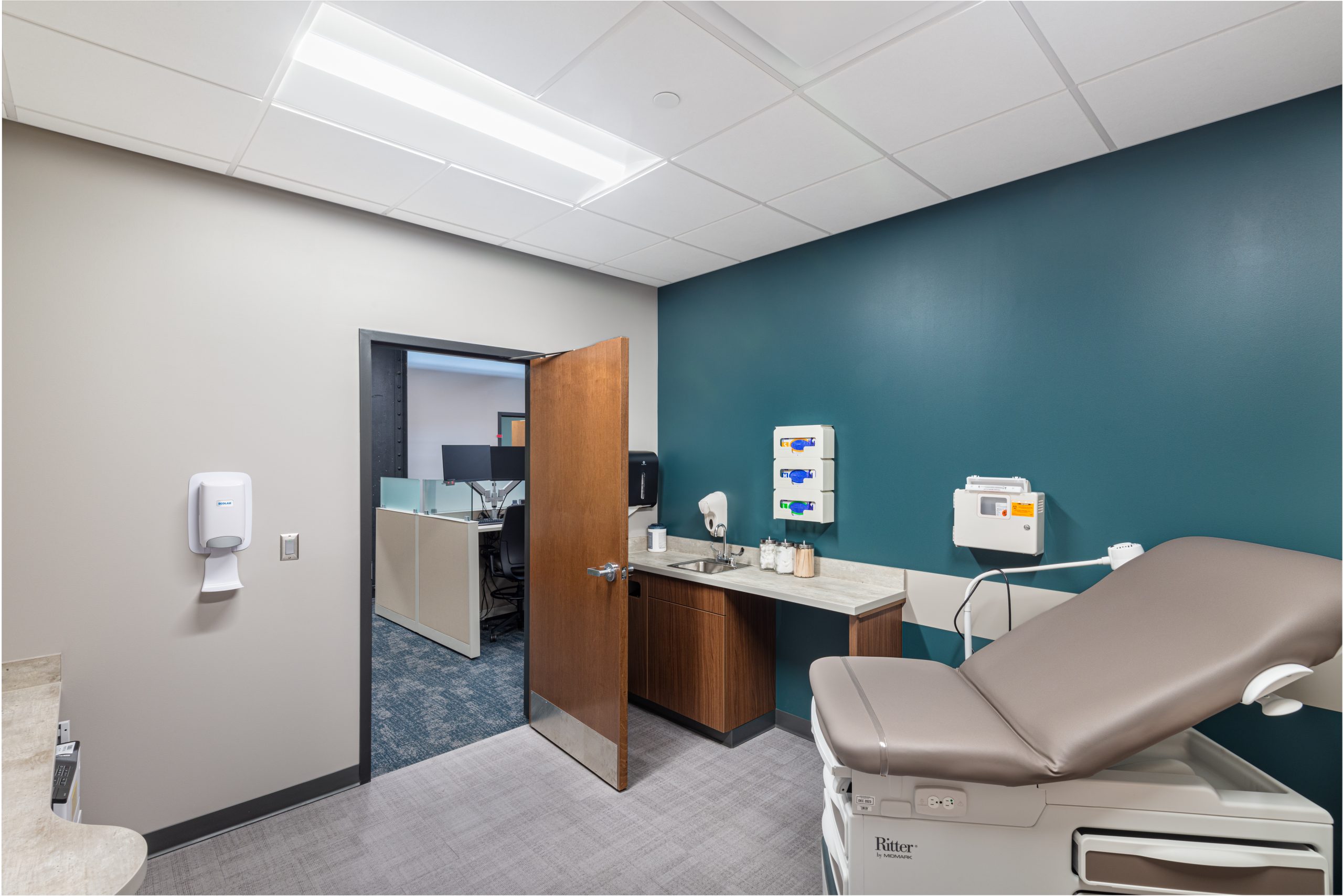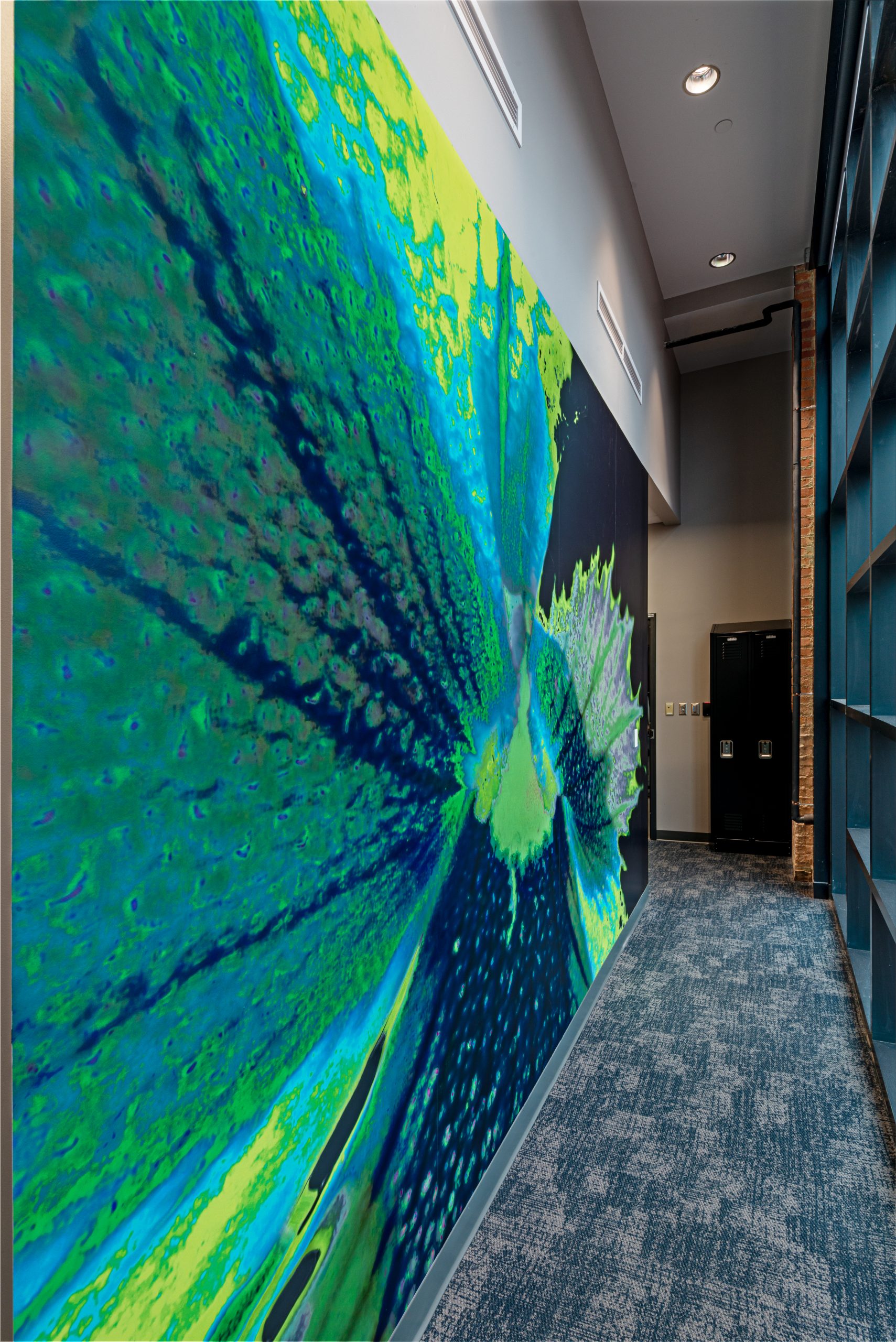 Embracing the history of this facility, finishes like exposed beams and brick, artwork, and furniture coordination reflect an industrial aesthetic.

Clinical areas have closed ceilings for privacy and comfort, but the waiting room and staff lounge feature historical elements like original deck ceilings and brick walls. In its entirety this space houses a spacious waiting room, in-house retail pharmacy, dual-sided exam rooms, family medicine, urgent care, a back of house nurses station, staff break room, x-ray room, lab work, consult rooms, and other support spaces.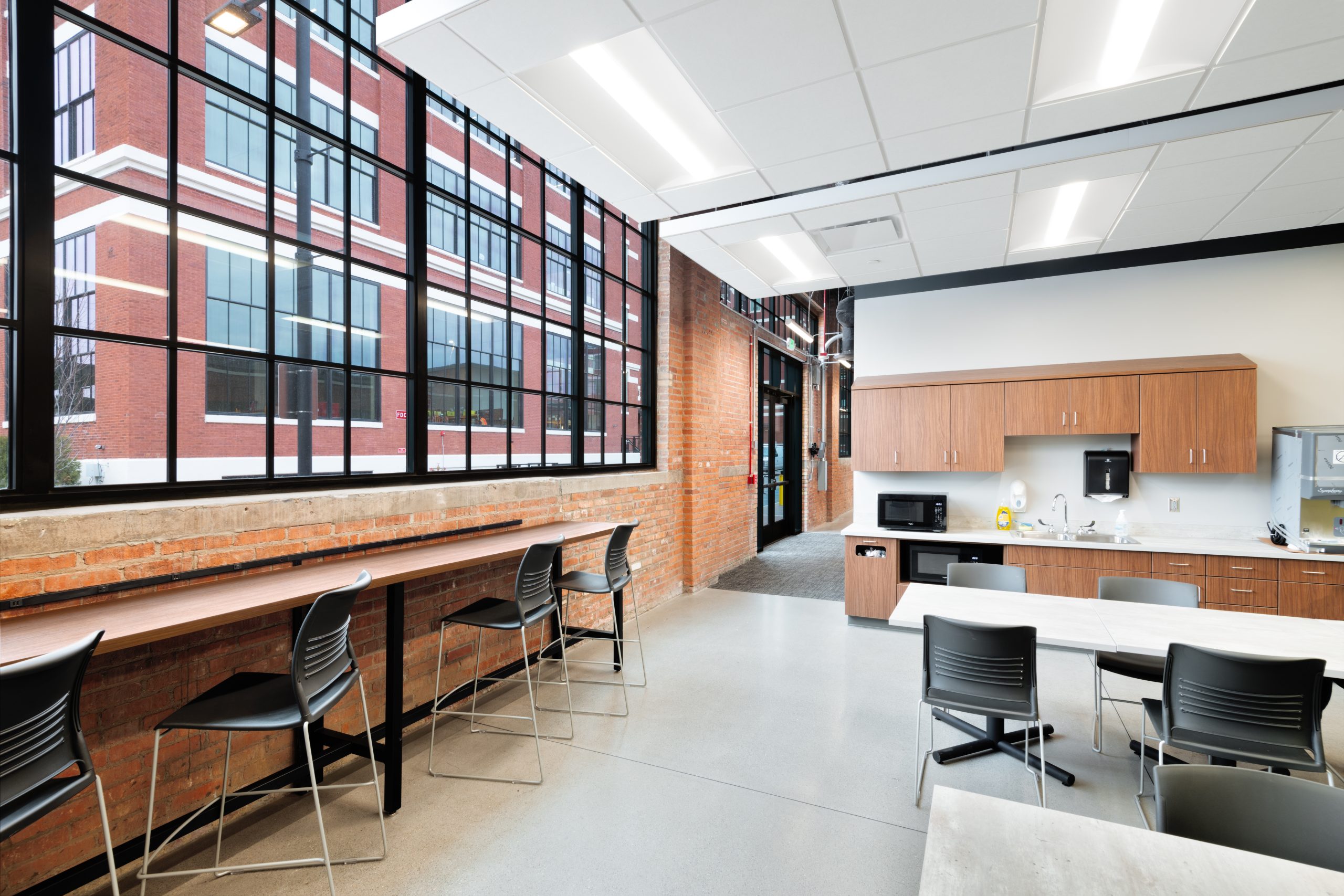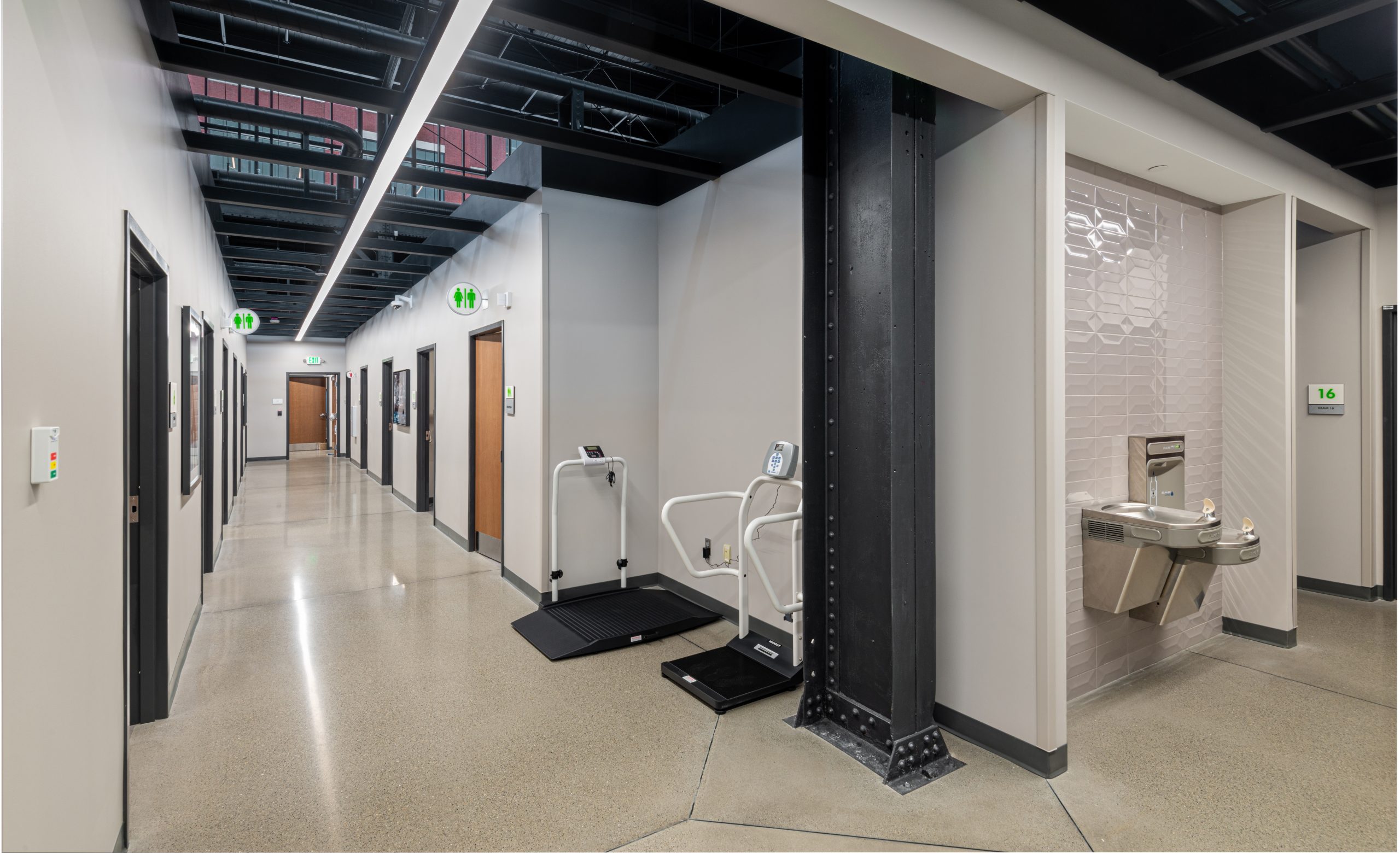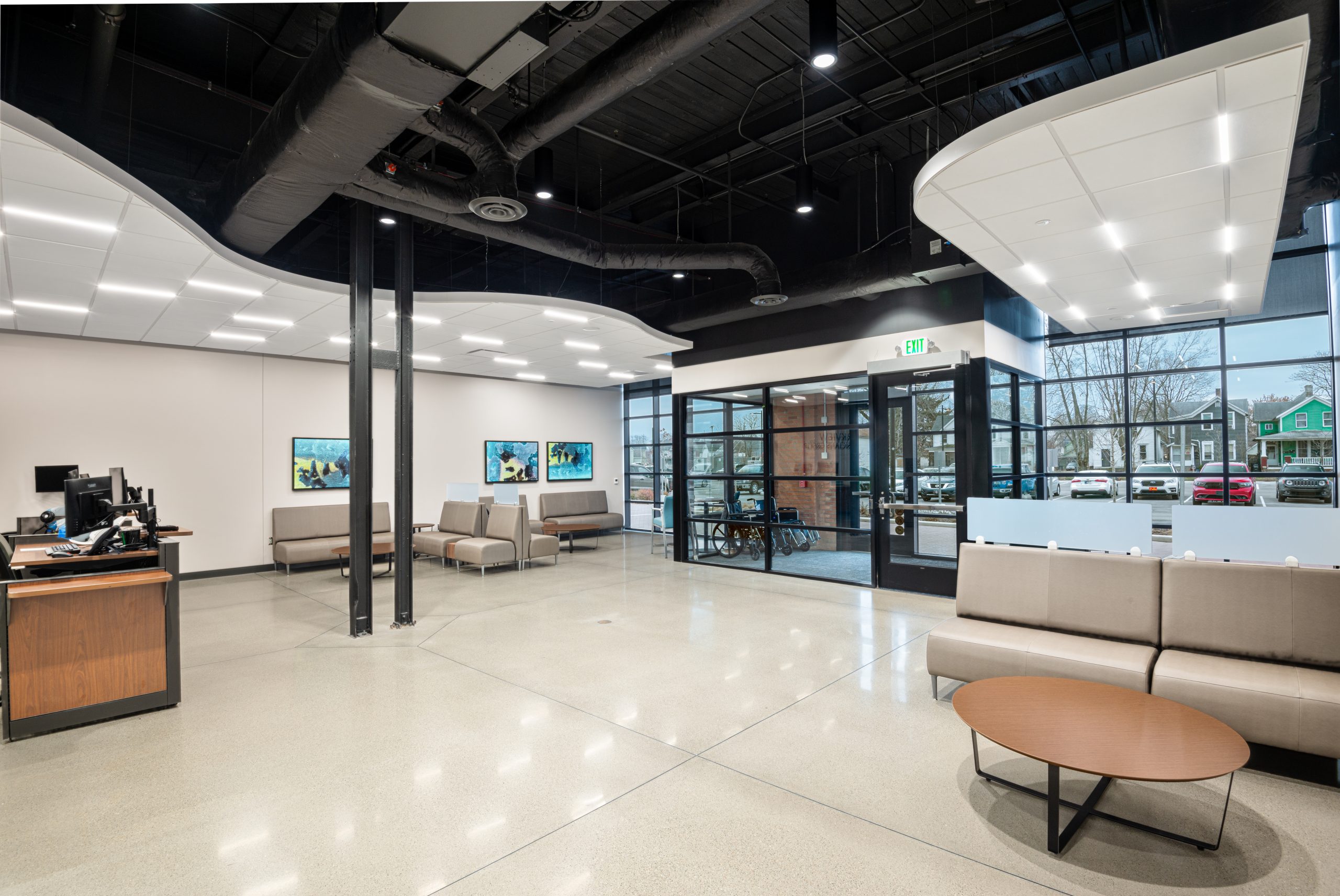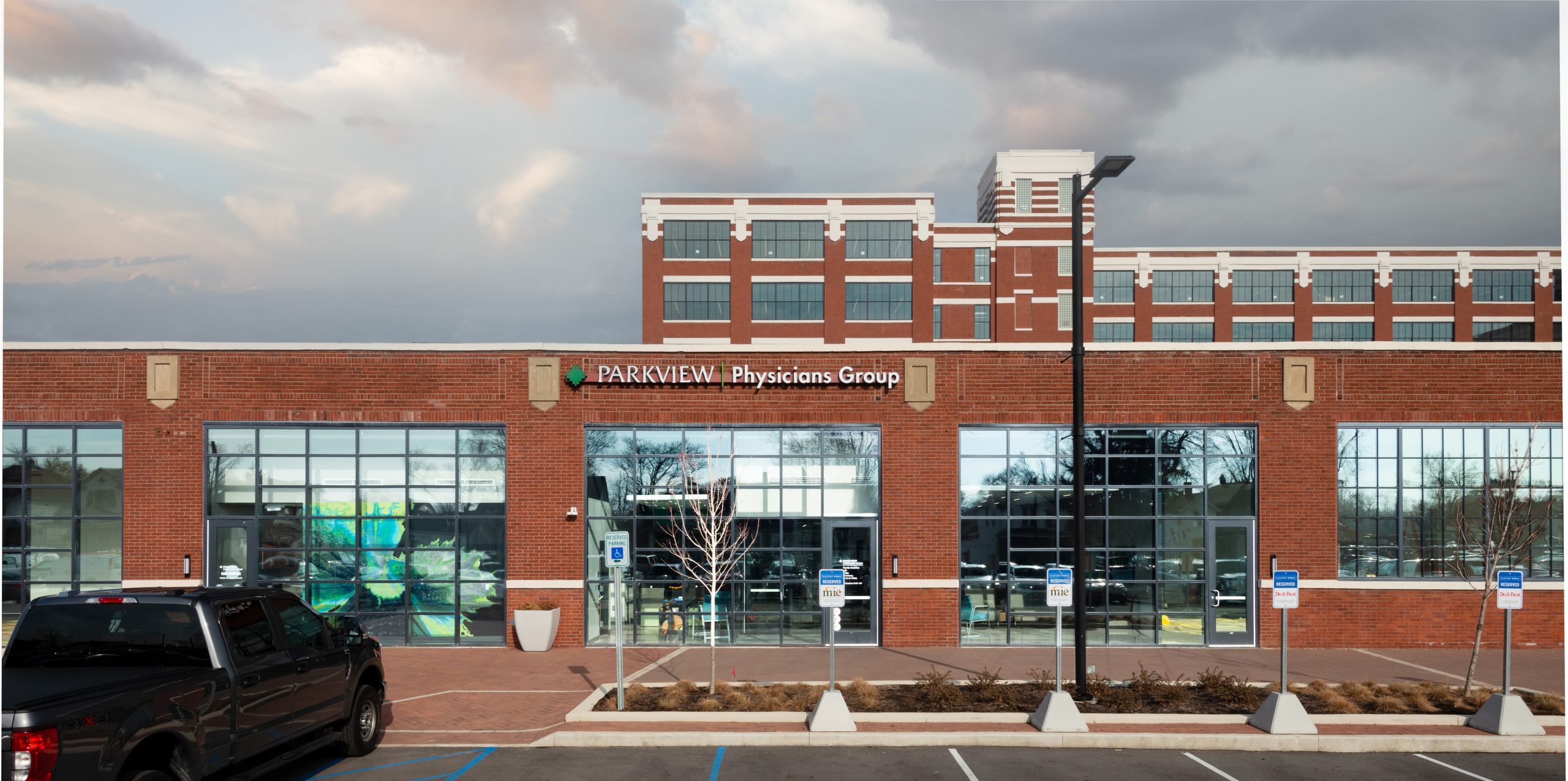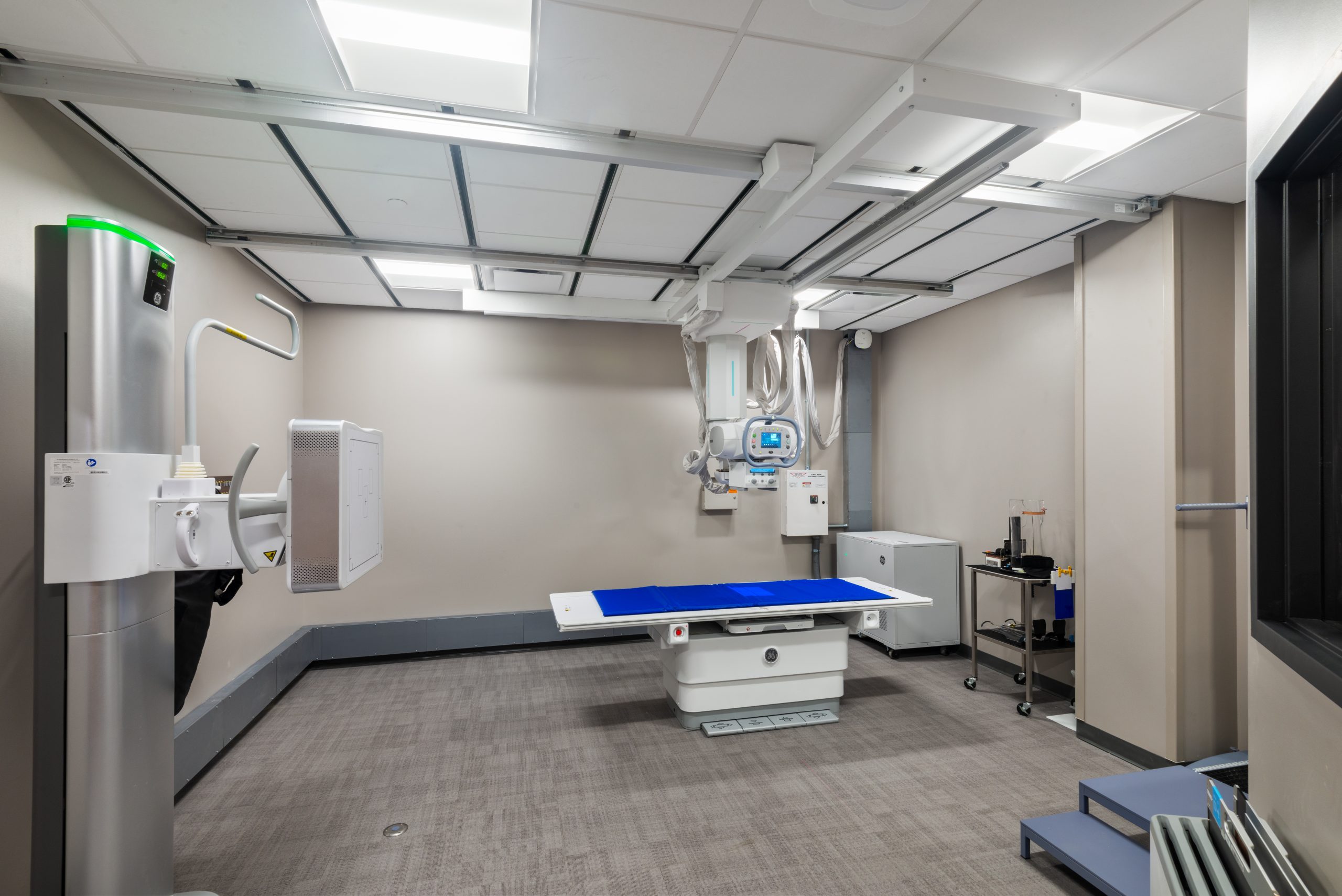 Want to know more about our Healthcare Studio and projects?
Reach out to our Healthcare Studio Leader, Mike Niezer!
Email