Parkview Noble – Therapy
Fort Wayne, Indiana
Most renovation projects face hurdles, but when Parkview Noble Therapy sought to turn a former funeral home into a new physical rehabilitation center, it faced the toughest obstacle of all: changing community perception.
The 8,900 SF facility had been part of the Kendallville community for several years, so locals knew it as a place of sorrow. Despite its original use, the former funeral home fit Parkview's needs perfectly. This allowed the project team to focus on how to use design to communicate to neighbors that the building now became a place of healing and strength.
READ ON
This unique project involved converting a vacant funeral home into a modern healthcare facility.
| | |
| --- | --- |
| Residential-style chandeliers, dark wood baseboards, and crown molding were replaced with a color palette of bright blues and greens, modern lighting fixtures and access to natural daylight, and new flooring. | |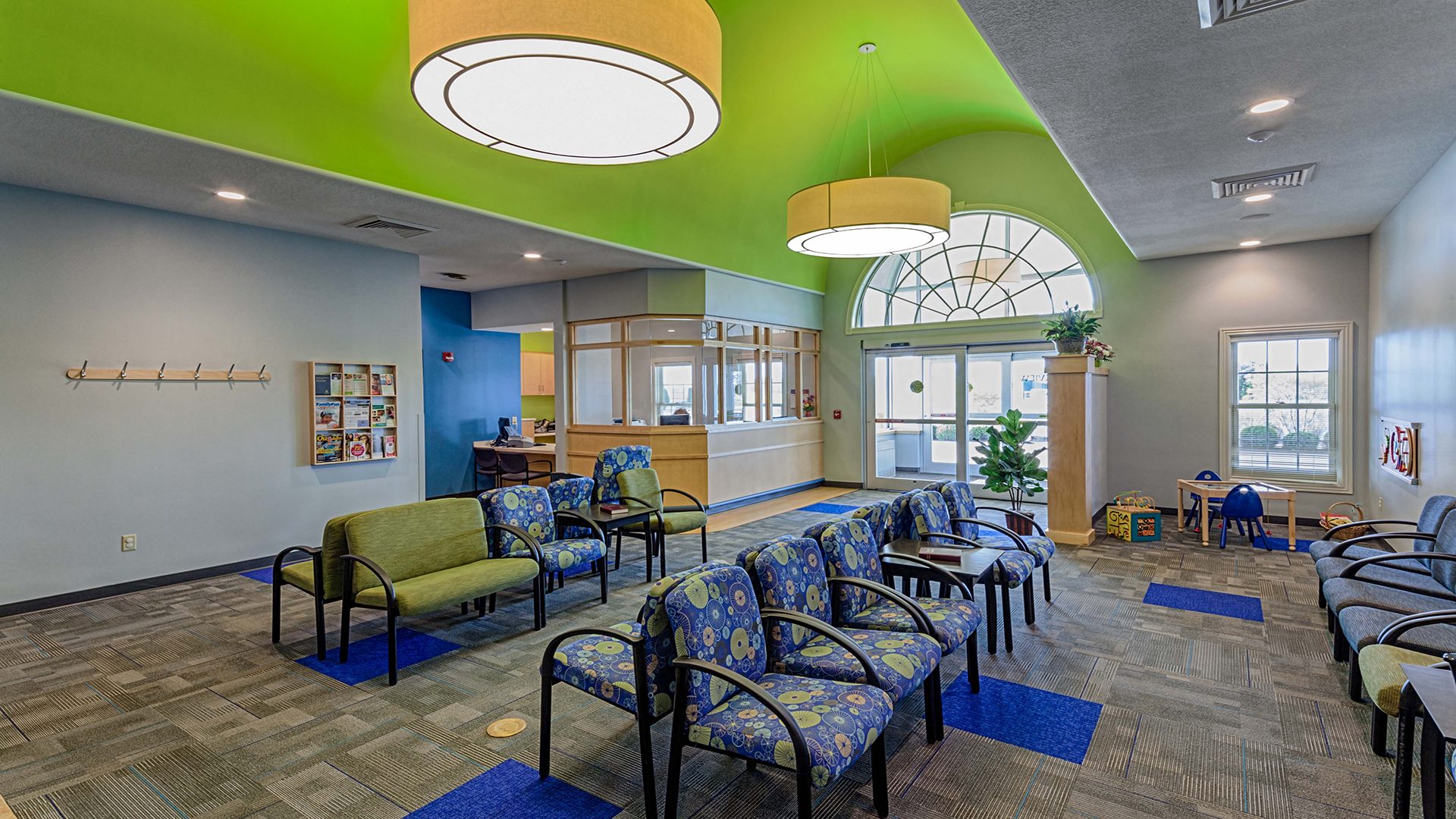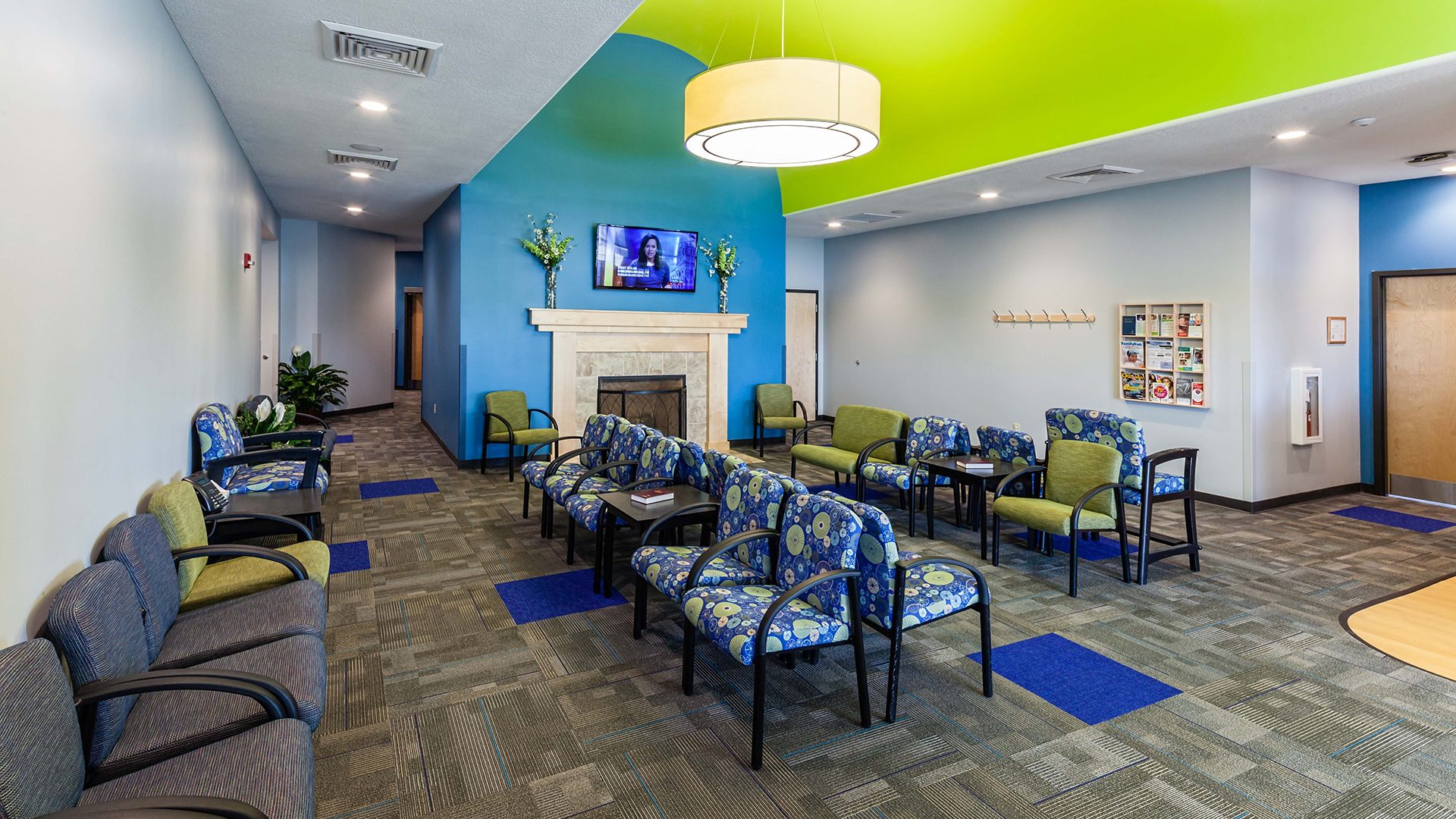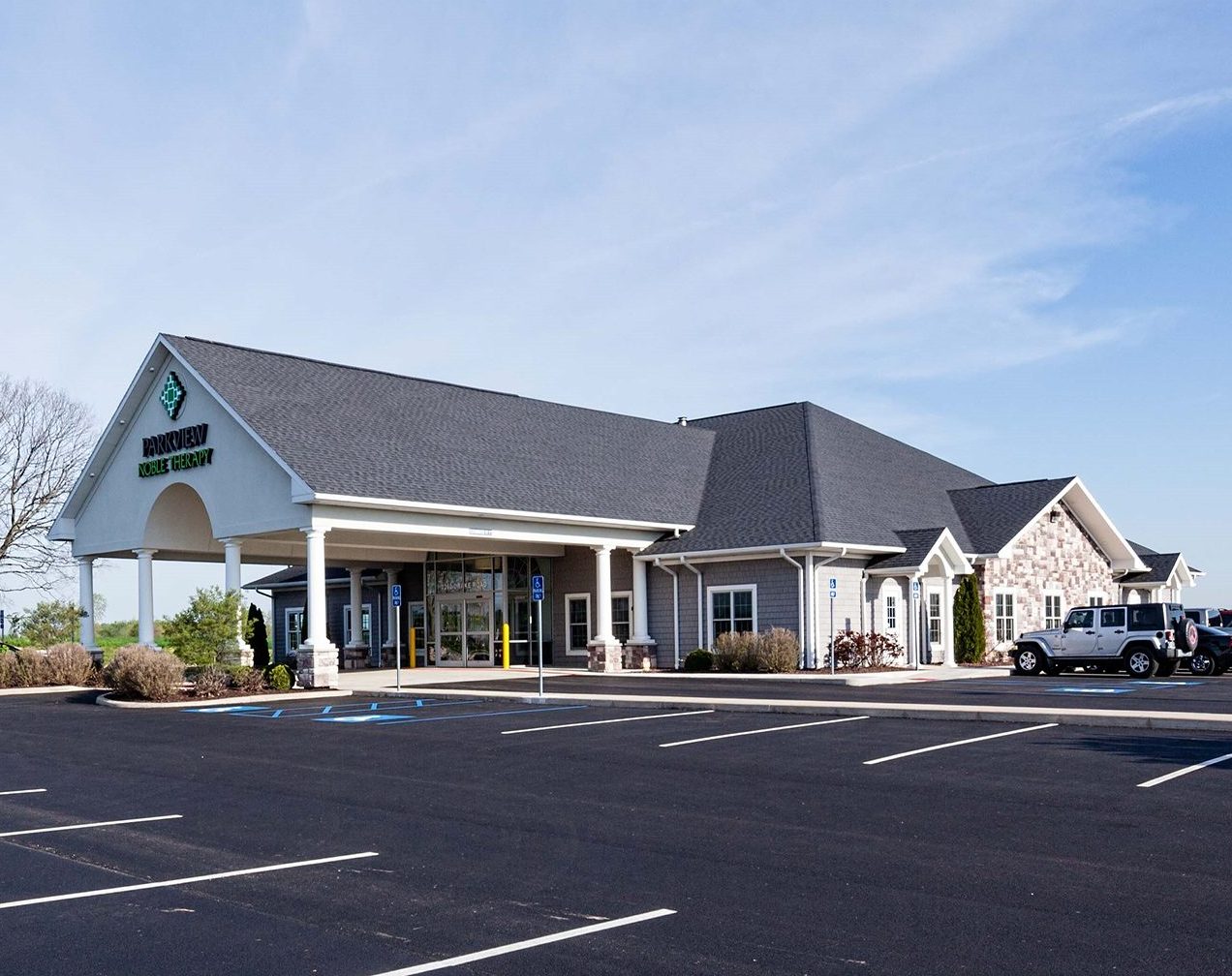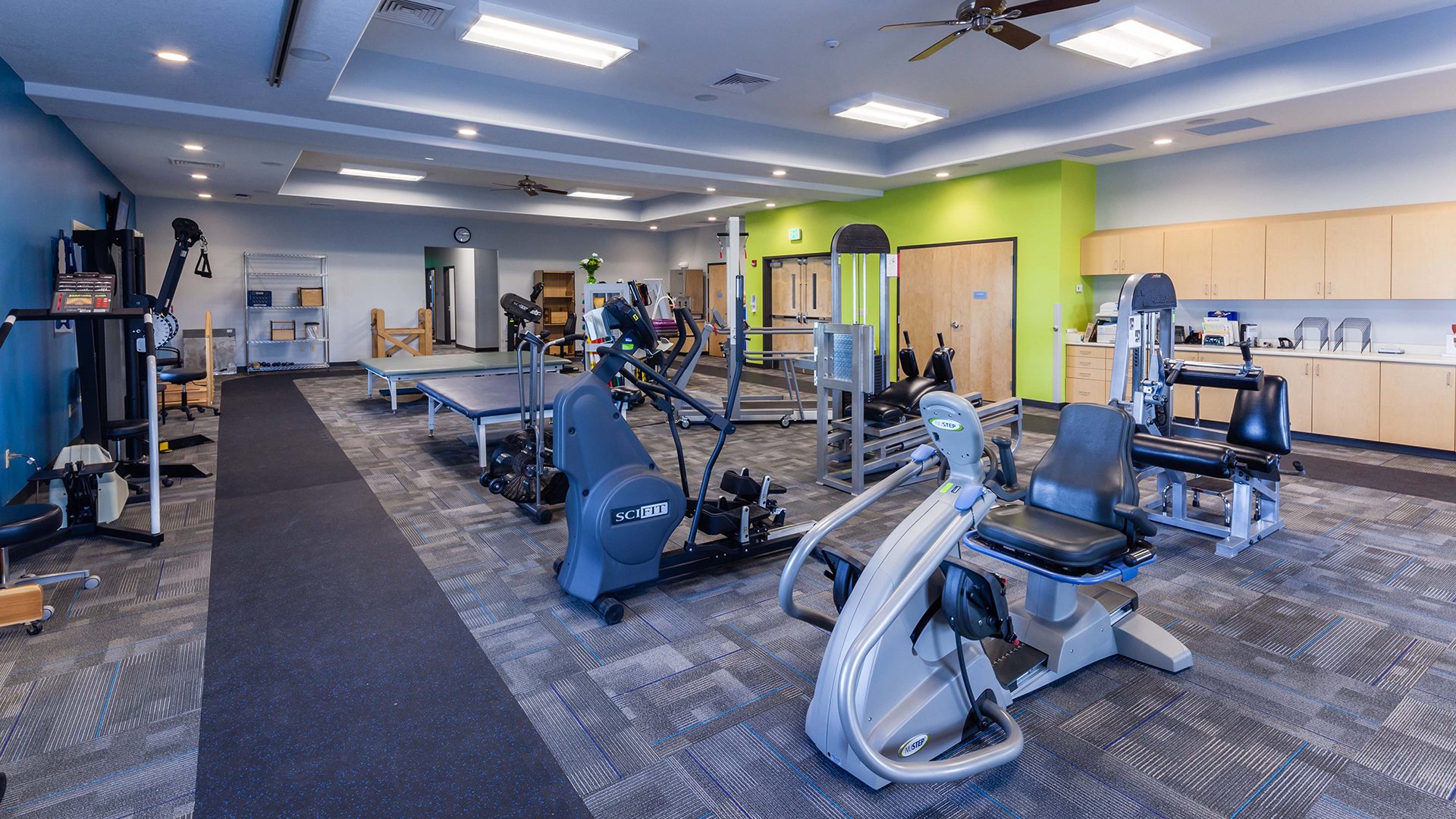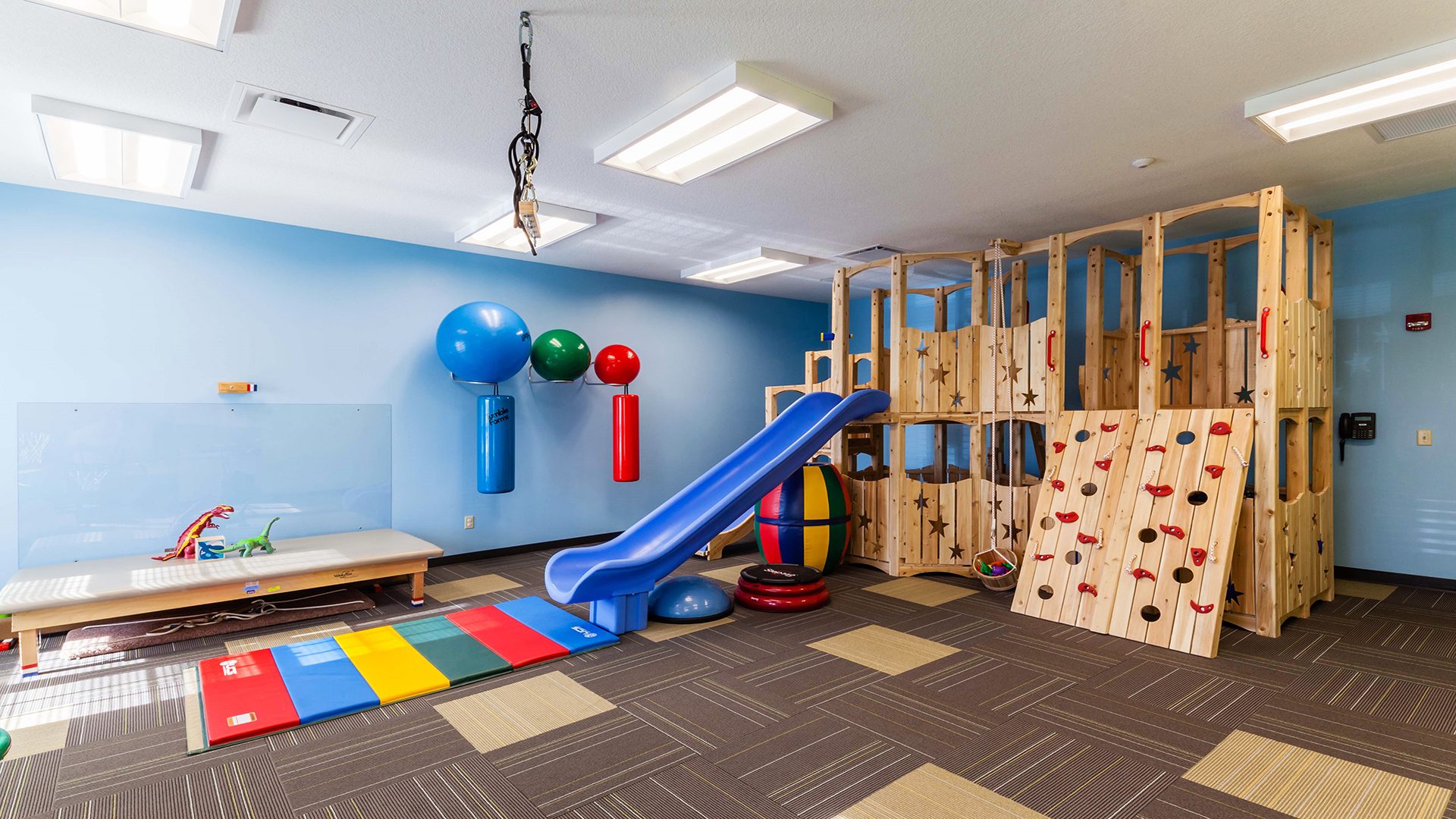 | | |
| --- | --- |
| The less-is-more strategy of removing elements such as outdated crown molding and baseboards made more impact than adding elements and resulted in a project cost of $59 per square foot. In addition, the facility was modernizes with specialized equipment in the gym that helps staff monitor patients' conditions as they exercise and transformed an outdated building into a modern medical facility that the local community has accepted and embraced. | |