Paragon Bank – Oxford Branch
Oxford, Mississippi
Design Collaborative and Structure First worked together to design a stand-alone branch for Paragon Bank in Oxford, Mississippi. The design will serve as a model for future branches and set a precedent for how the public experiences the brand.
READ ON
A traditional teller line is replaced by a Teller Pod and Universal Banking areas to allow staff to meet a variety of customer needs.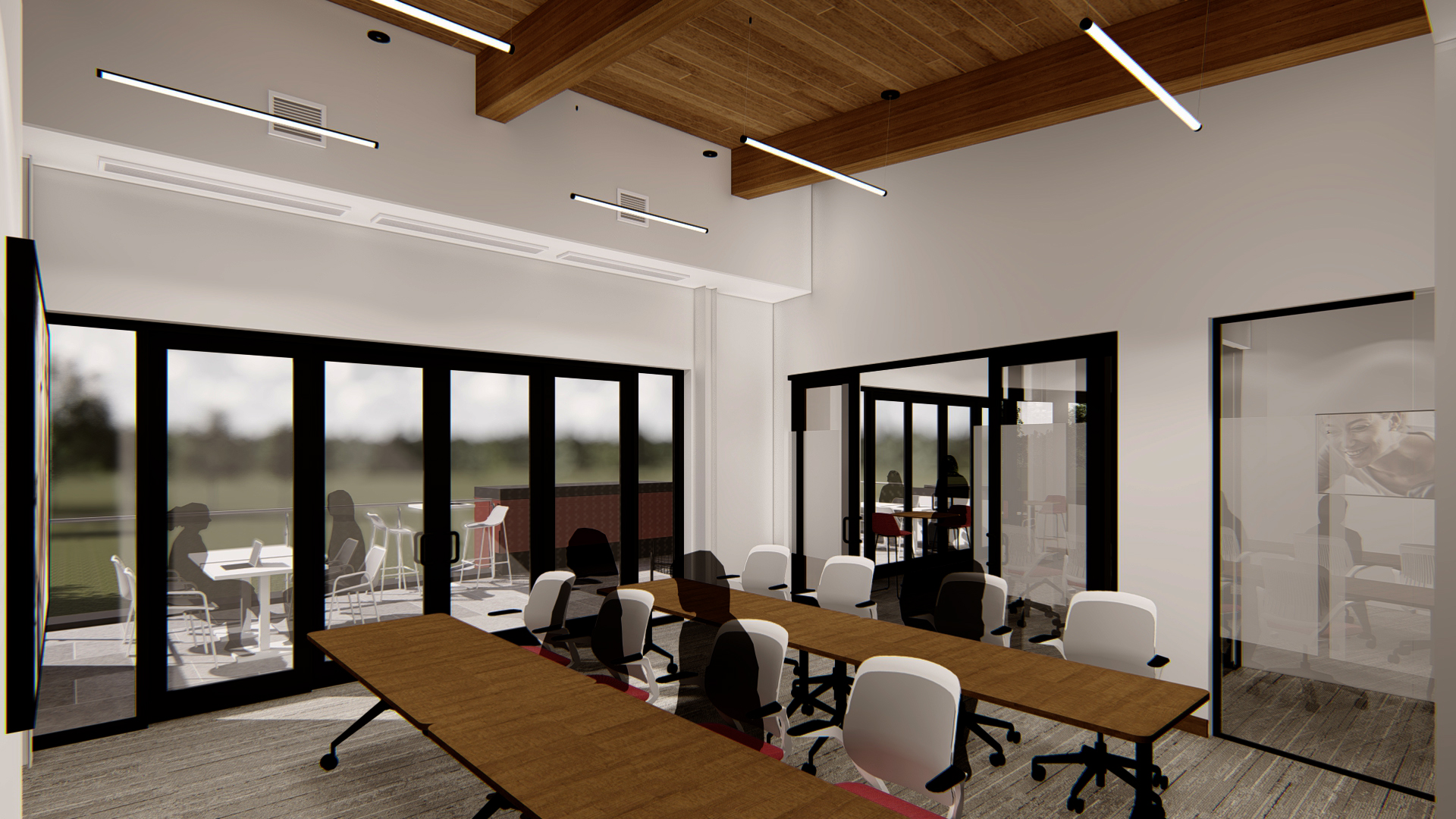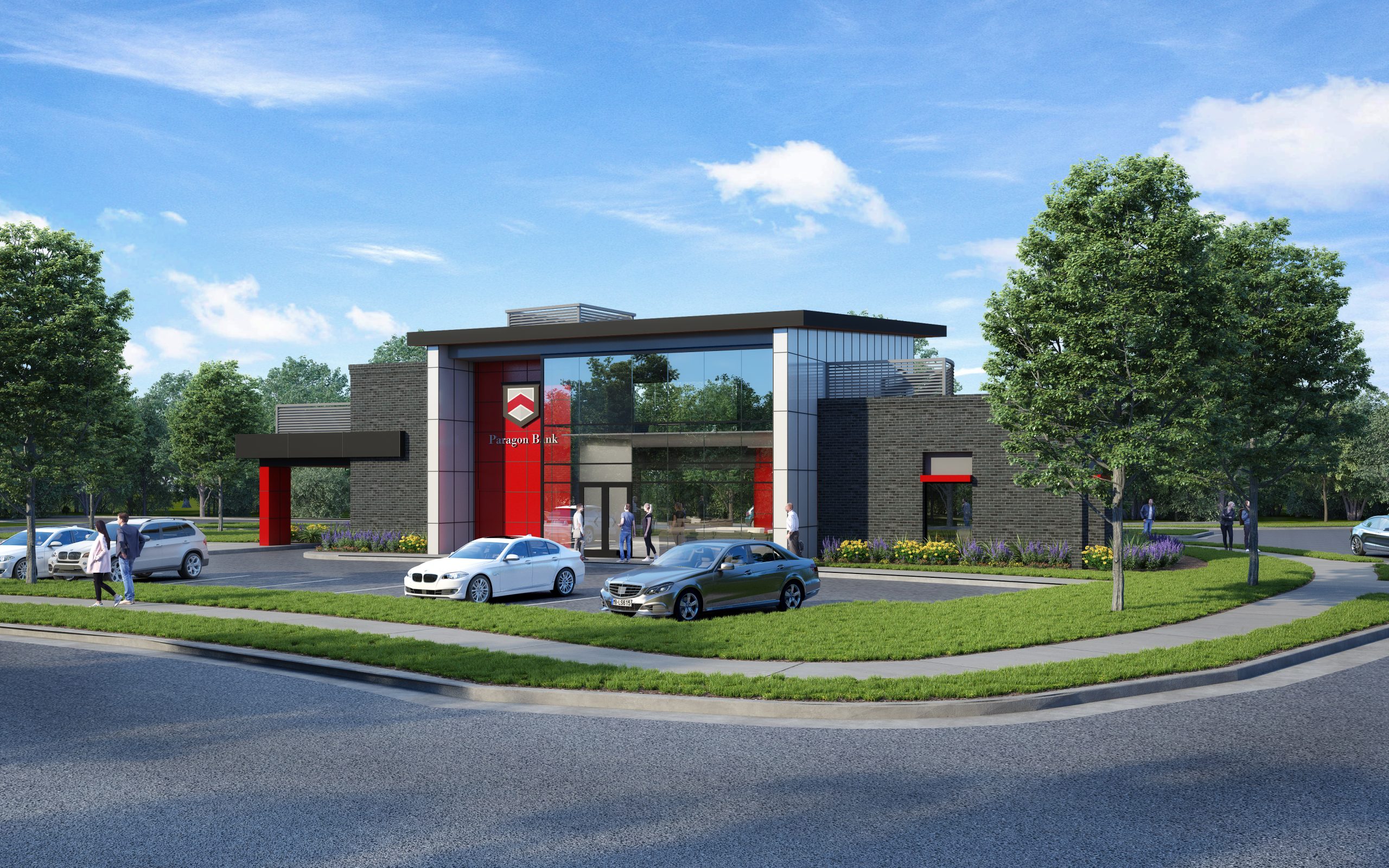 Customers are greeted by a universal banker who takes care of their needs or connects them with the appropriate team member. This "people-first" approach encourages a personable experience for all member needs. Universal Banking, a relatively new approach, was a key driver in designing this branch. In addition to in-person banking, the building will be equipped with a drive-thru night deposit and ITM (interactive teller machine). Located minutes from the heart of Ole Miss and intended to be a focal point at one of Oxford's key entrances to the town, a second-floor flex space is dedicated to community events and game day festivities.