ORNL Federal Credit Union – Corporate Offices
Knoxville, Tennessee
Northshore functions as an operations center for ORNL Federal Credit Union in Knoxville. Various departments are housed in the 24,000 SF building with a member-facing branch on the main level.
Daylight pours in through the building's large windows surrounding the interior space and allows for views of the area's natural landscape, including a 5-acre lake. The building's exterior and interior feature similar, sleek materials, helping to create cohesive design elements and celebrate the connection between the interior and exterior of the building. The finish materials and colors throughout are consistent with the ORNL brand and surrounding branches. Thoughtful material choices and design elements showcase and embody the ORNL brand, fulfilling a significant design goal.
READ ON
Recognition
Key design features include decorative wood ceilings that highlight key areas for members and employees, as well as the use of natural materials.
Because this building is both member and employee-facing, it was important to design a space that accommodates both groups.

The first floor features all member-facing areas, including a large branch and training space for the community. The branch features state-of-the-art banking equipment, integrated technology, and various amenities for its members to enjoy. The second and third floors are dedicated spaces for employees. These floors take advantage of a central open office layout, with glass front offices along one perimeter. The workstations are paired with conference rooms and open cove spaces that support a variety of work postures.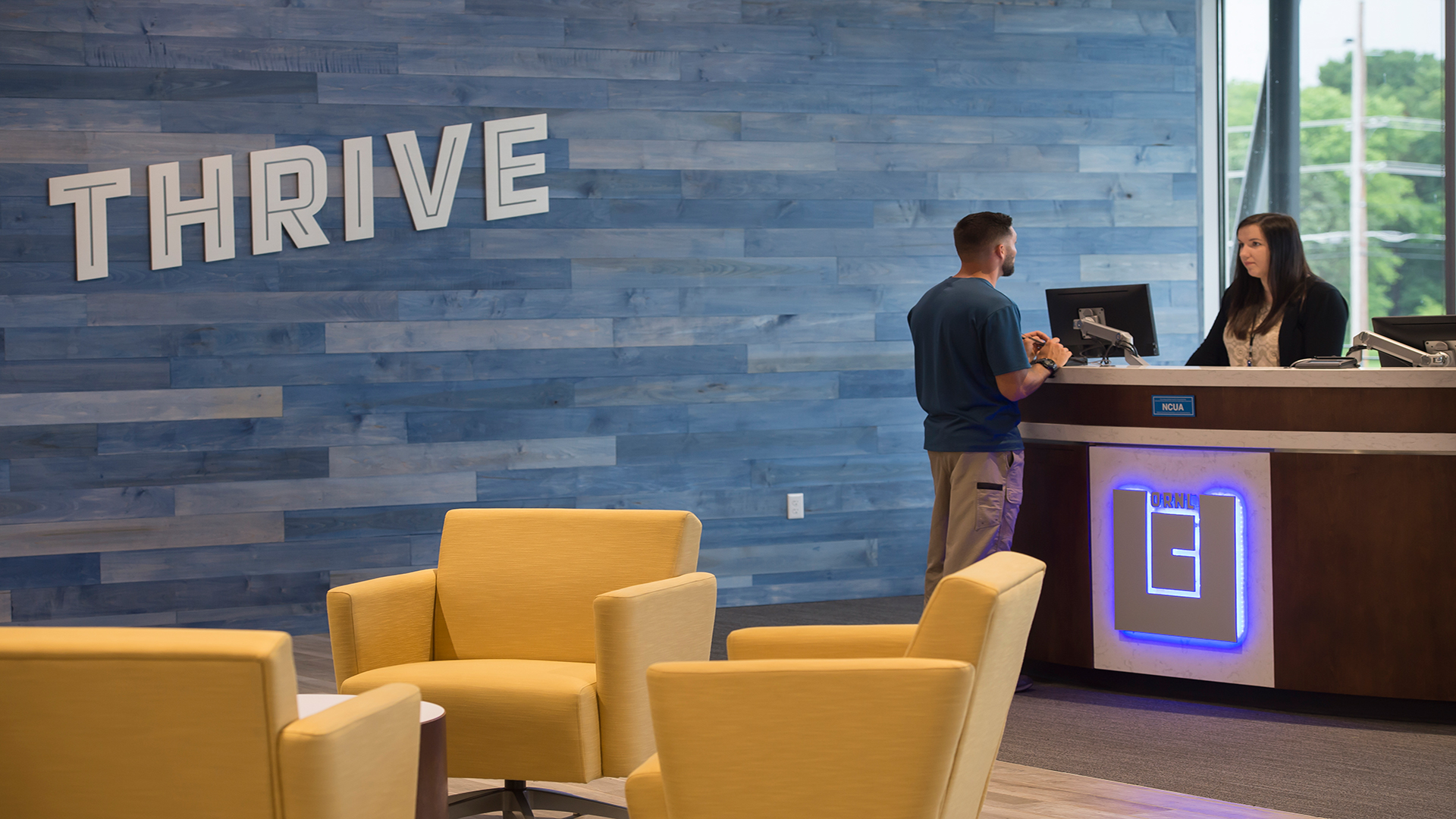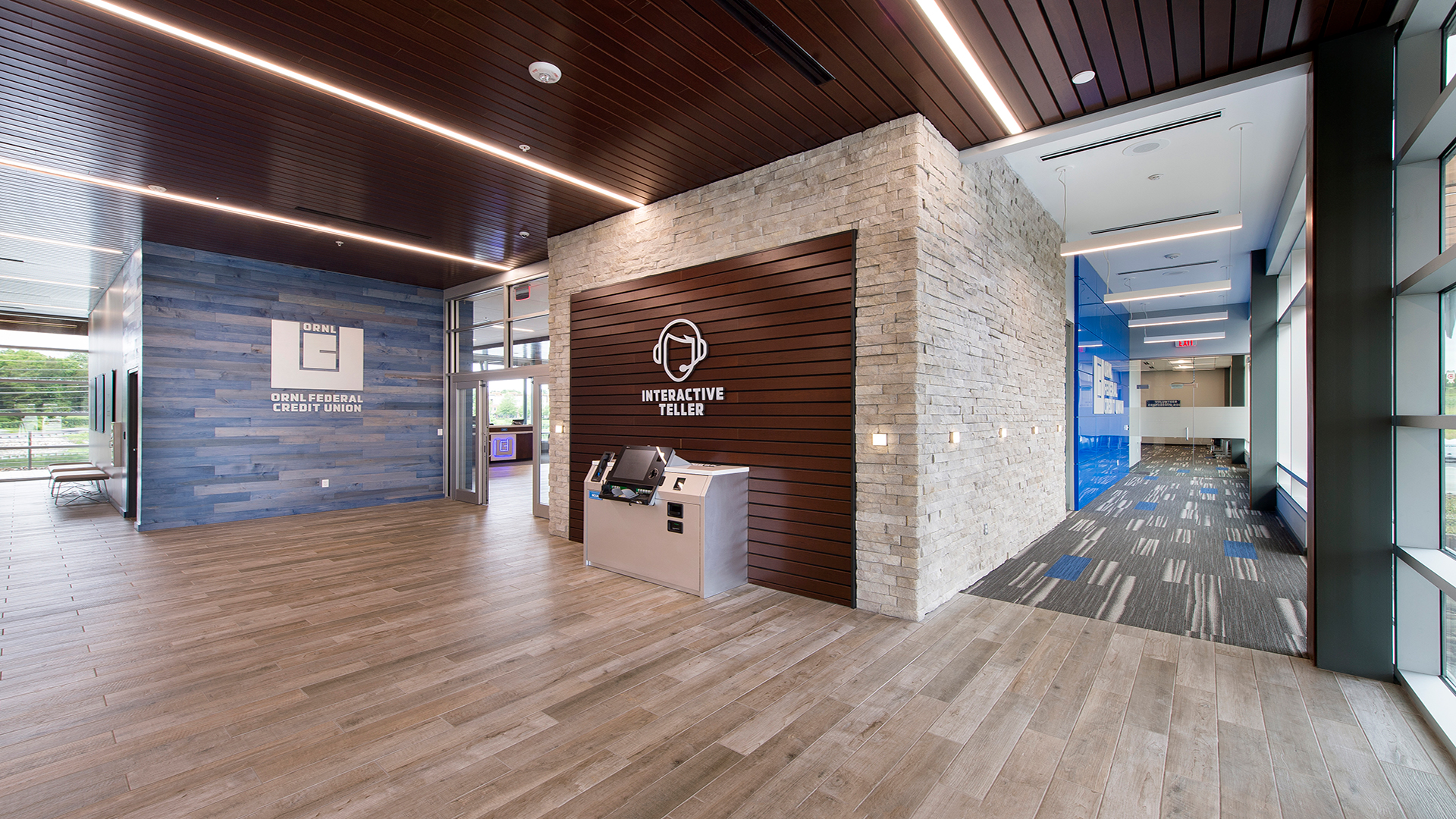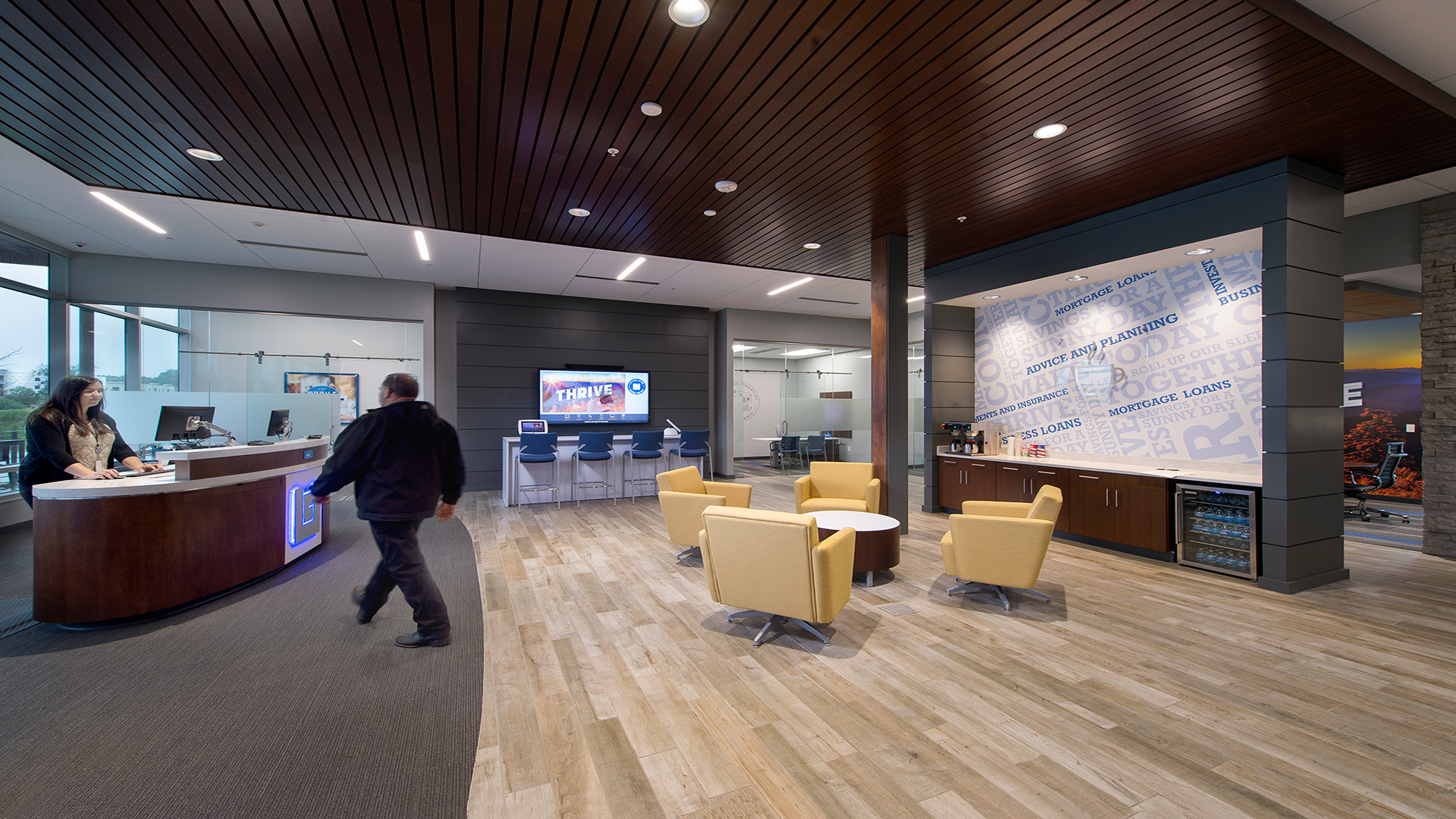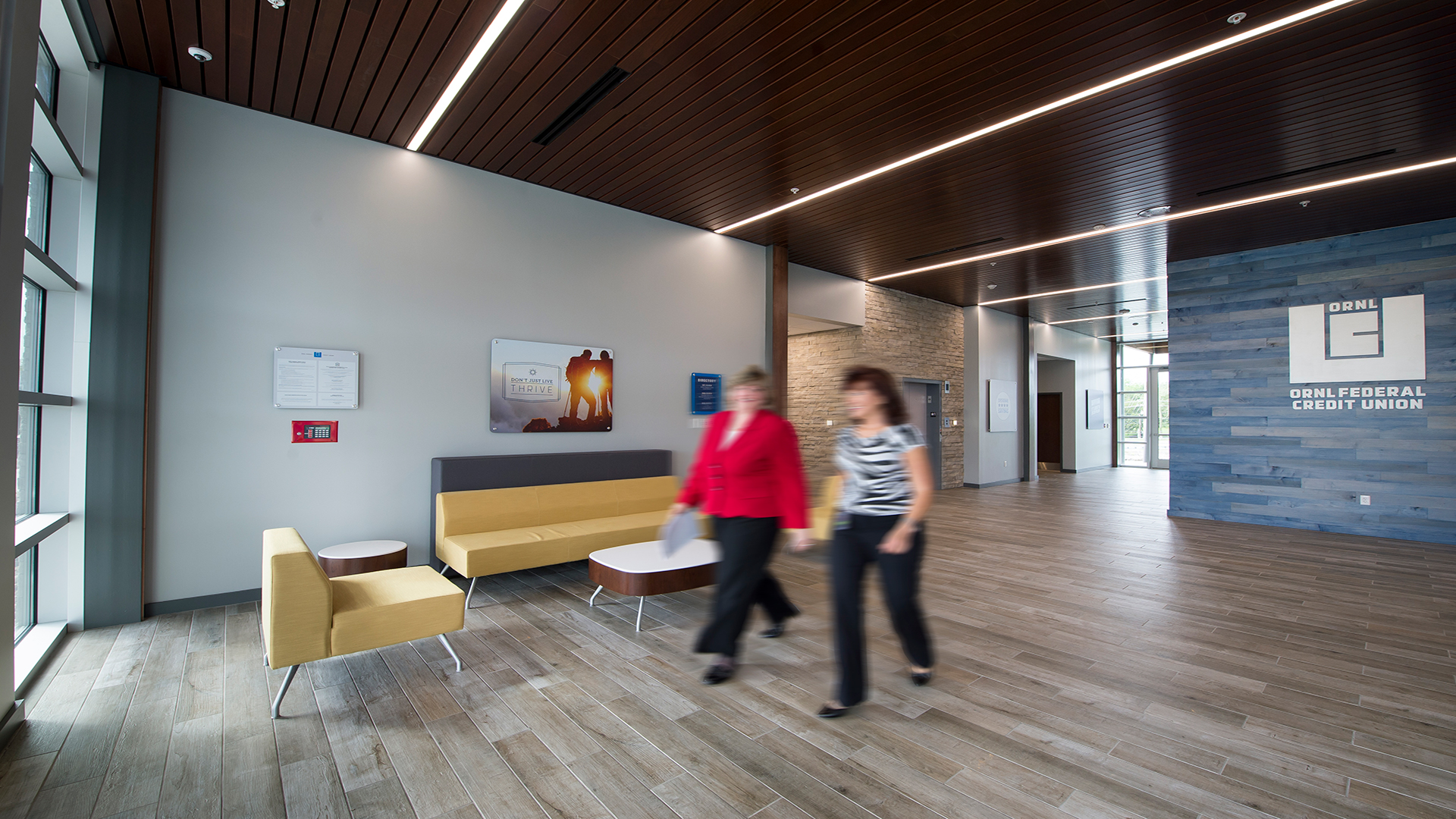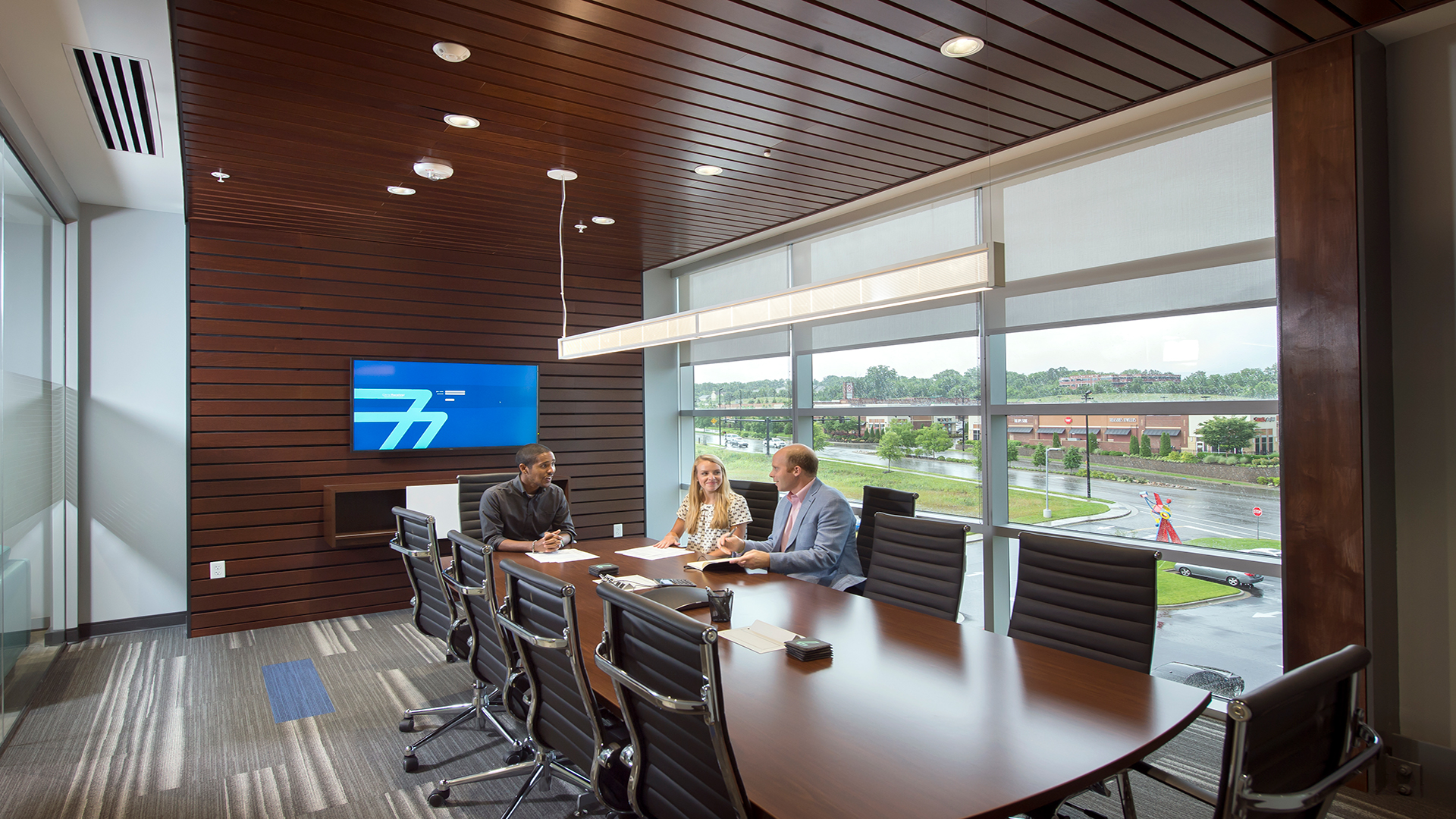 Throughout the building, wood and stone are used on both the interior and exterior to add warmth and depth to the design.

A variety of floor materials and patterns were used to highlight different areas of the building, as well as to improve circulation. Overall, this project is a beautiful yet functional space for ORNL members and employees.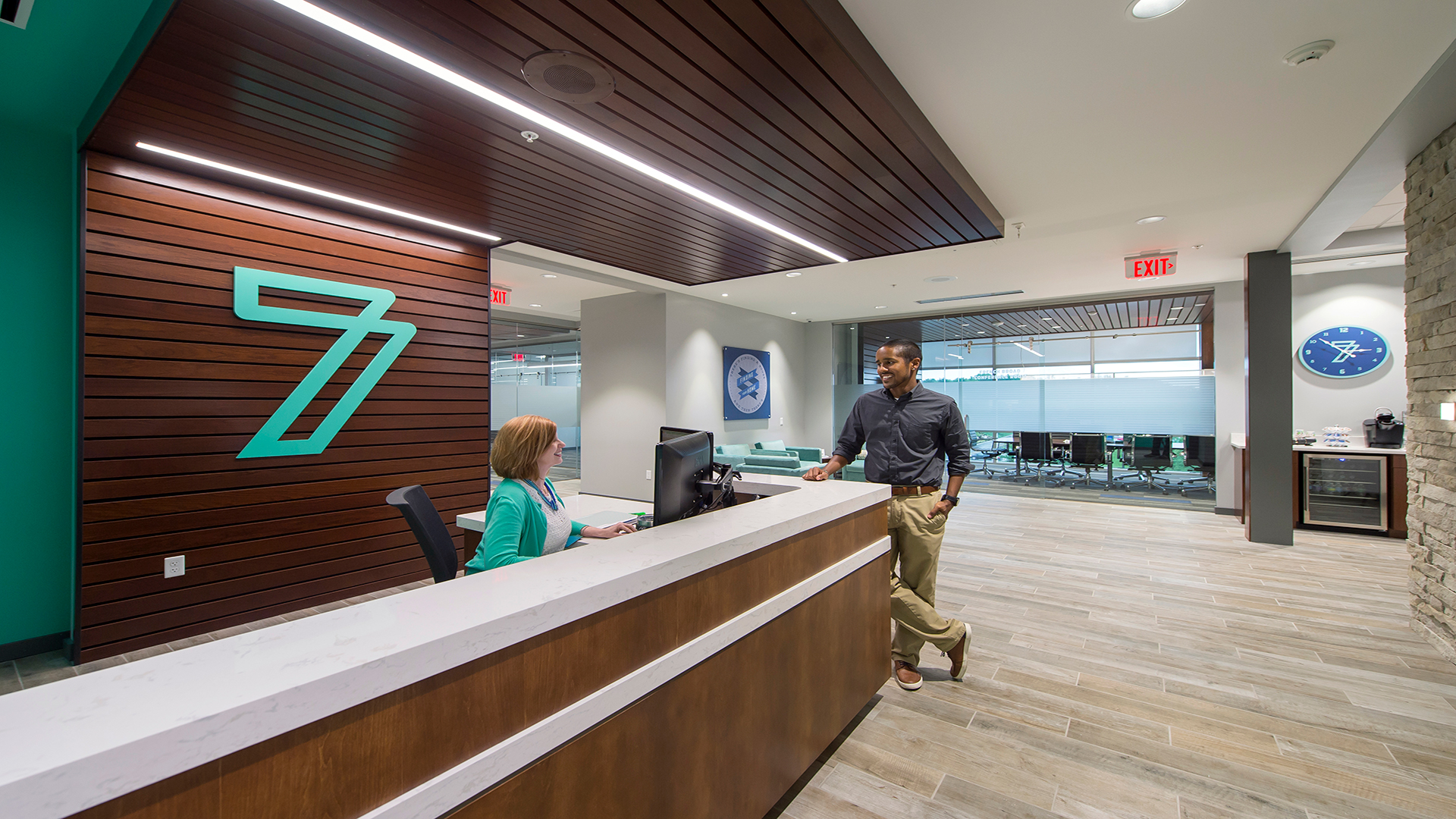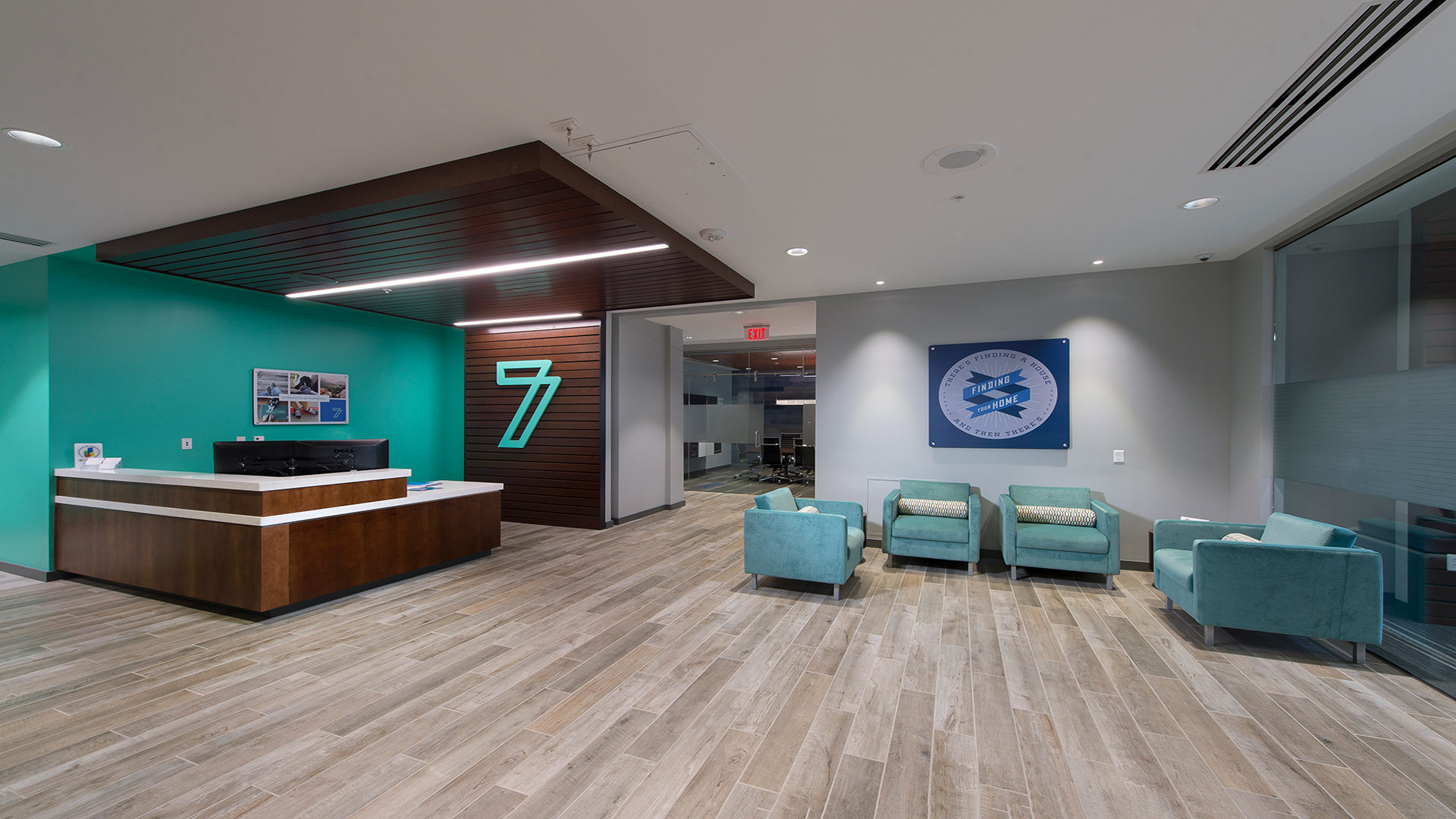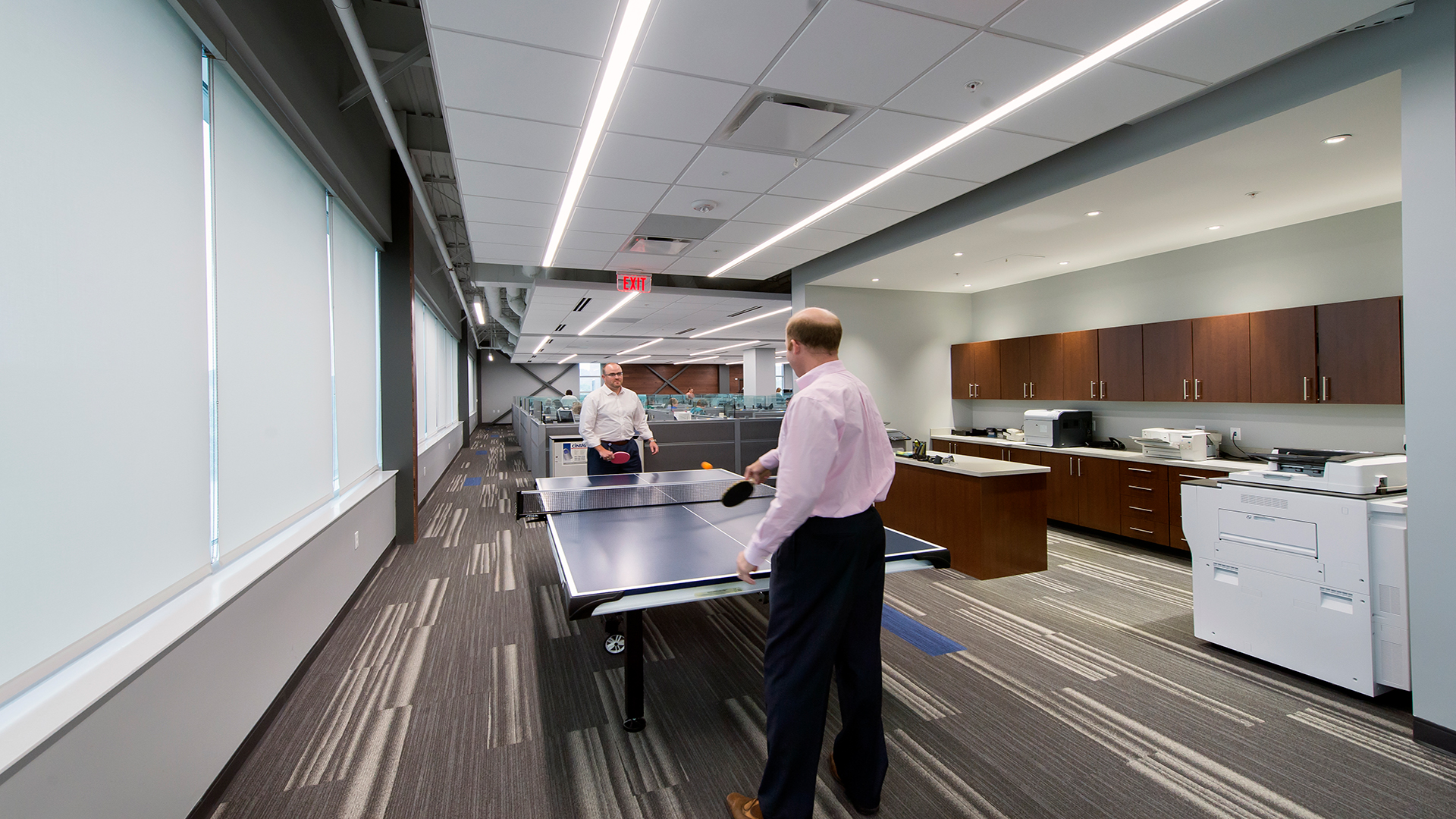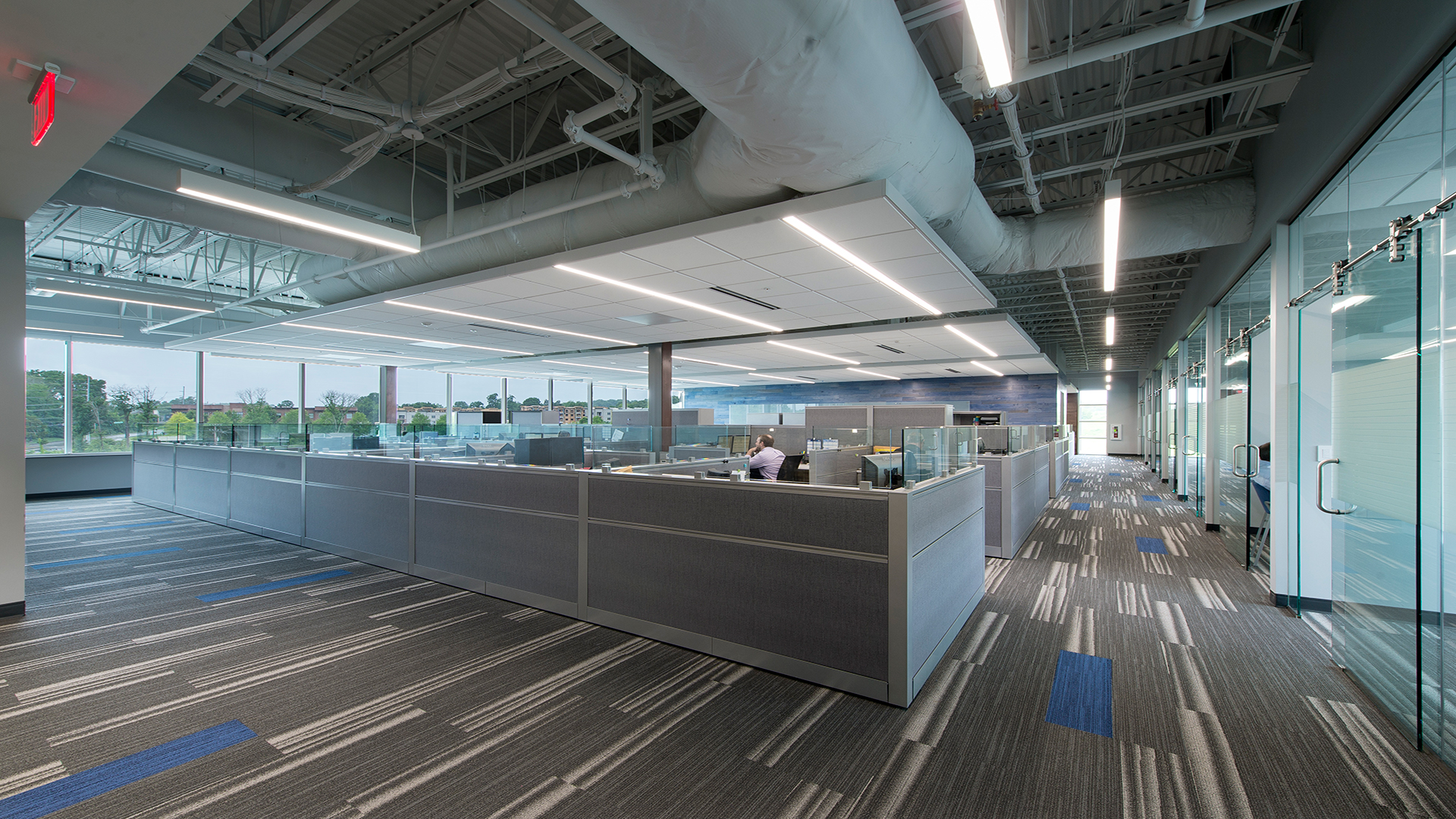 From the beginning, the team at Design Collaborative lived up to their name – it was a collaborative process focused on the desired outcomes. The DC team engaged us early and often working sessions to ensure that all aspects of the operation were smartly considered in the design, functionality and appearance of the building (both inside and out). The DC team coordinated with all partners throughout the process to ensure that both timelines and budgets were managed appropriately. Upon completion, we have received positive dieback from members, employees and the community, so the project was a success!

Colin D. Anderson, President & CEO
ORNL Federal Credit Union