ORNL Federal Credit Union Bearden & Alcoa Branches
Knoxville, Tennessee
ORNL Federal Credit Union has 29 branch locations in Tennessee. The ORNL Alcoa branch is located in Alcoa, Tennessee and the ORNL Bearden branch is located in Knoxville, Tennessee.
READ ON
Project Details
Project Attributes
Lighting Design
,
Financial
,
Financial Institution
,
Architecture
,
Engineering
,
Interior Design
,
Solar
,
Solar Panels
,
Credit Union
,
Community Engagement
,
Collaboration Space
The scope of each branch renovation includes updated interior finishes, including brand colors and modern elements.
The updated branches will incorporate glass walled conference rooms, private offices, and a new lobby design for clients and members.

New teller pods were designed to create a new member experience for today's banking. Exterior finishes will be updated to match updated interior design elements.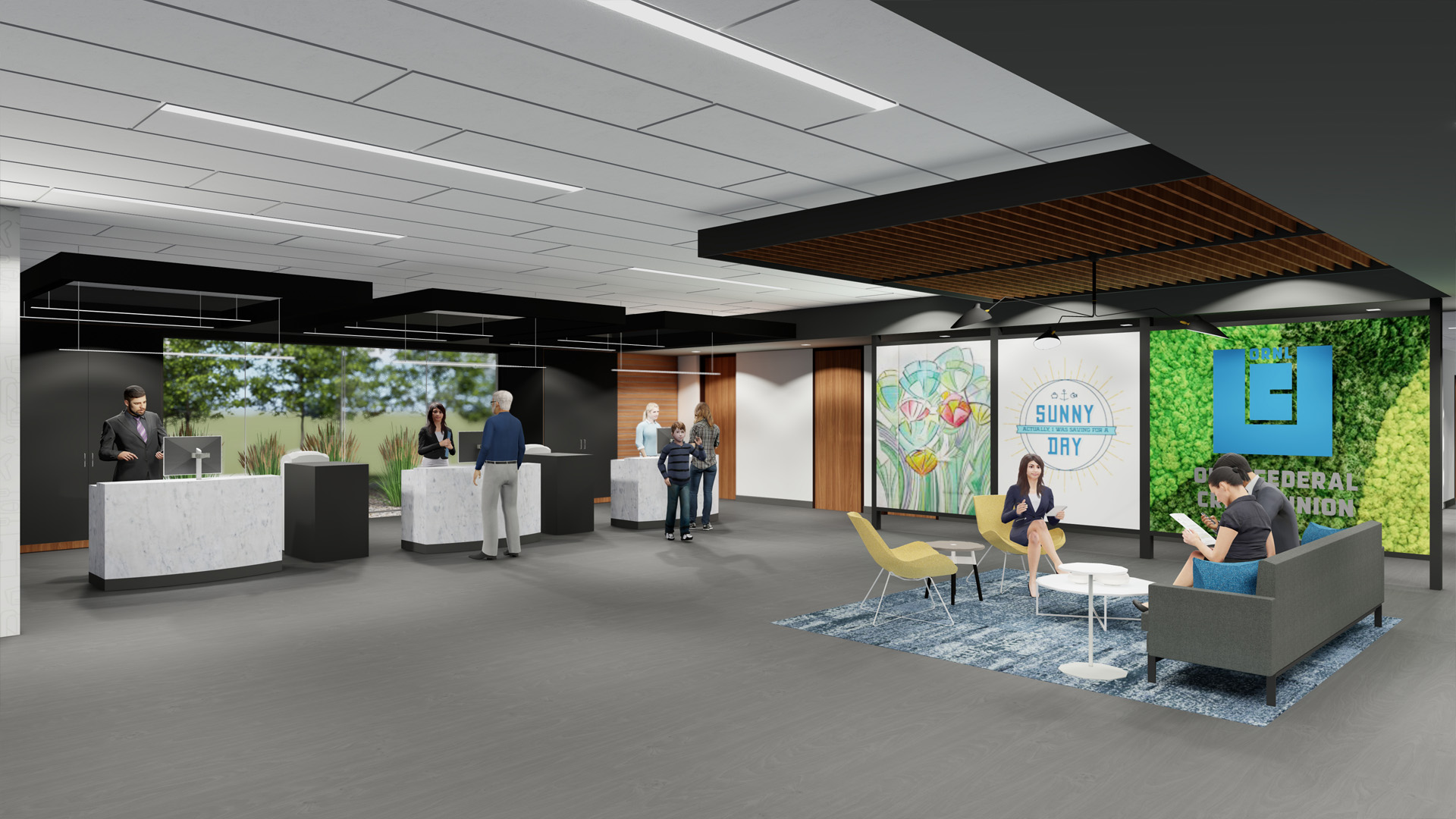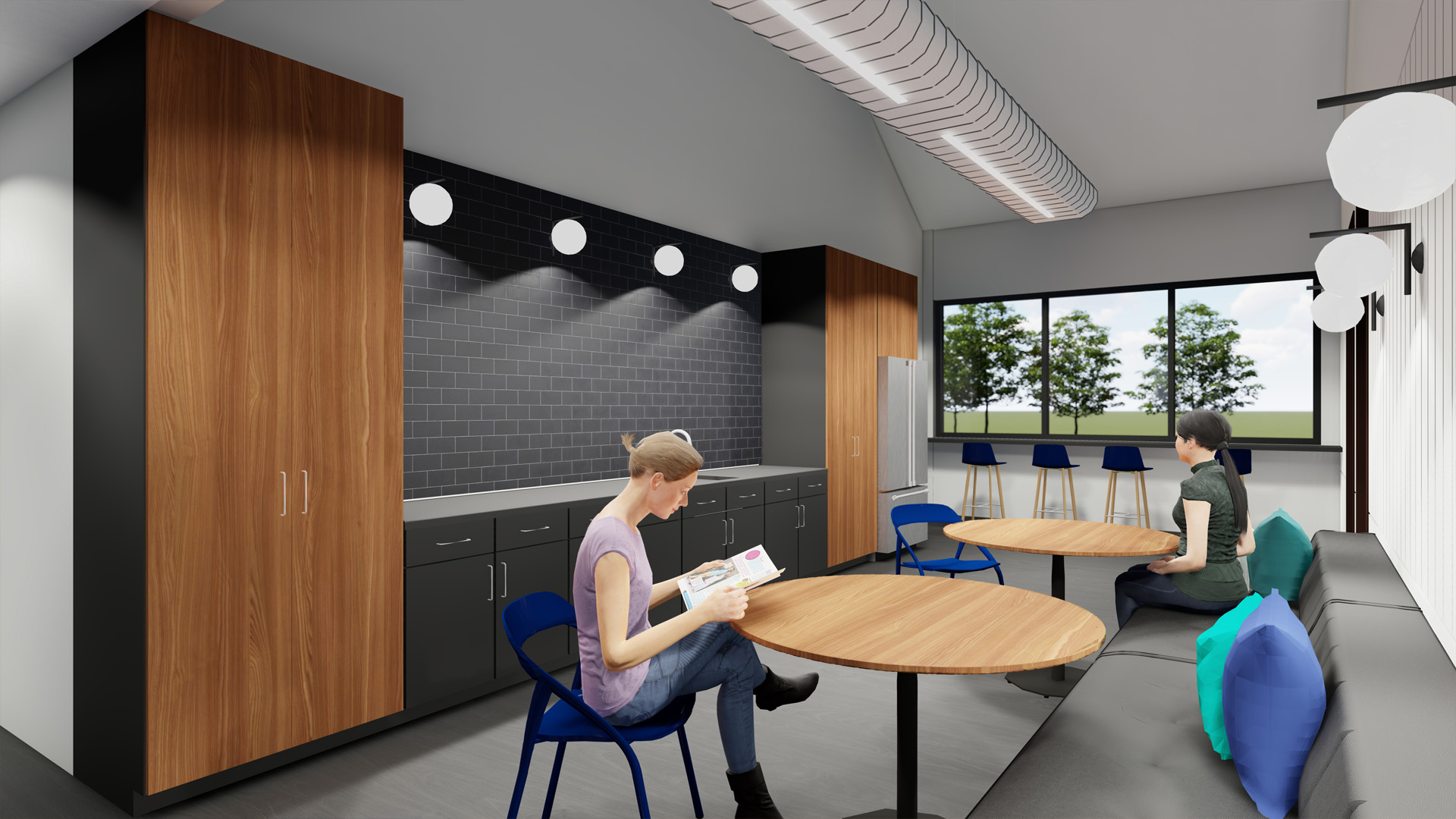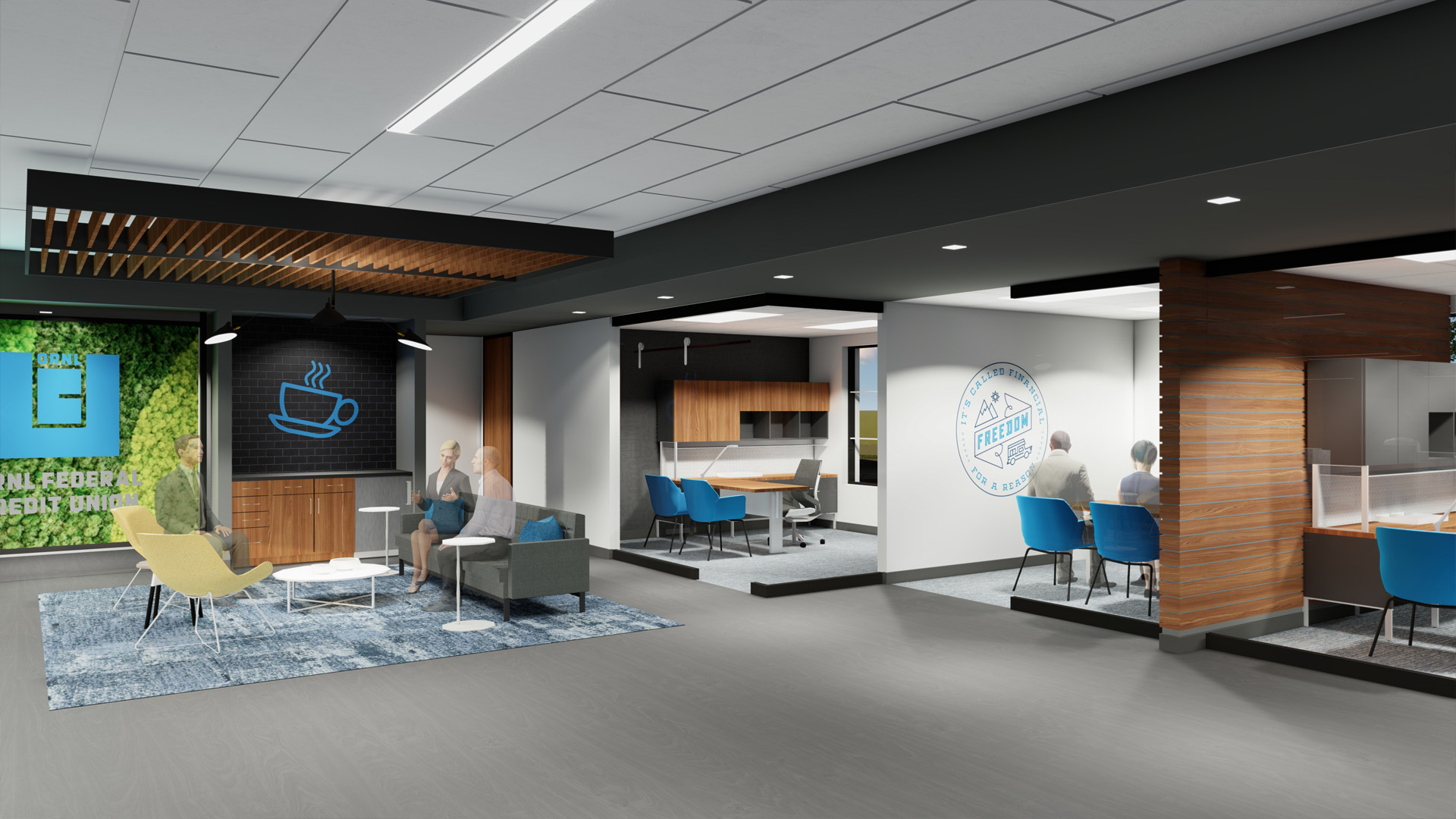 ORNL FCU wants employees to feel as though they have spaces to retreat to throughout the work day.

Both the community hub and outdoor patio allow employees to collaborate, enjoy their lunch, and get outside for part of their day!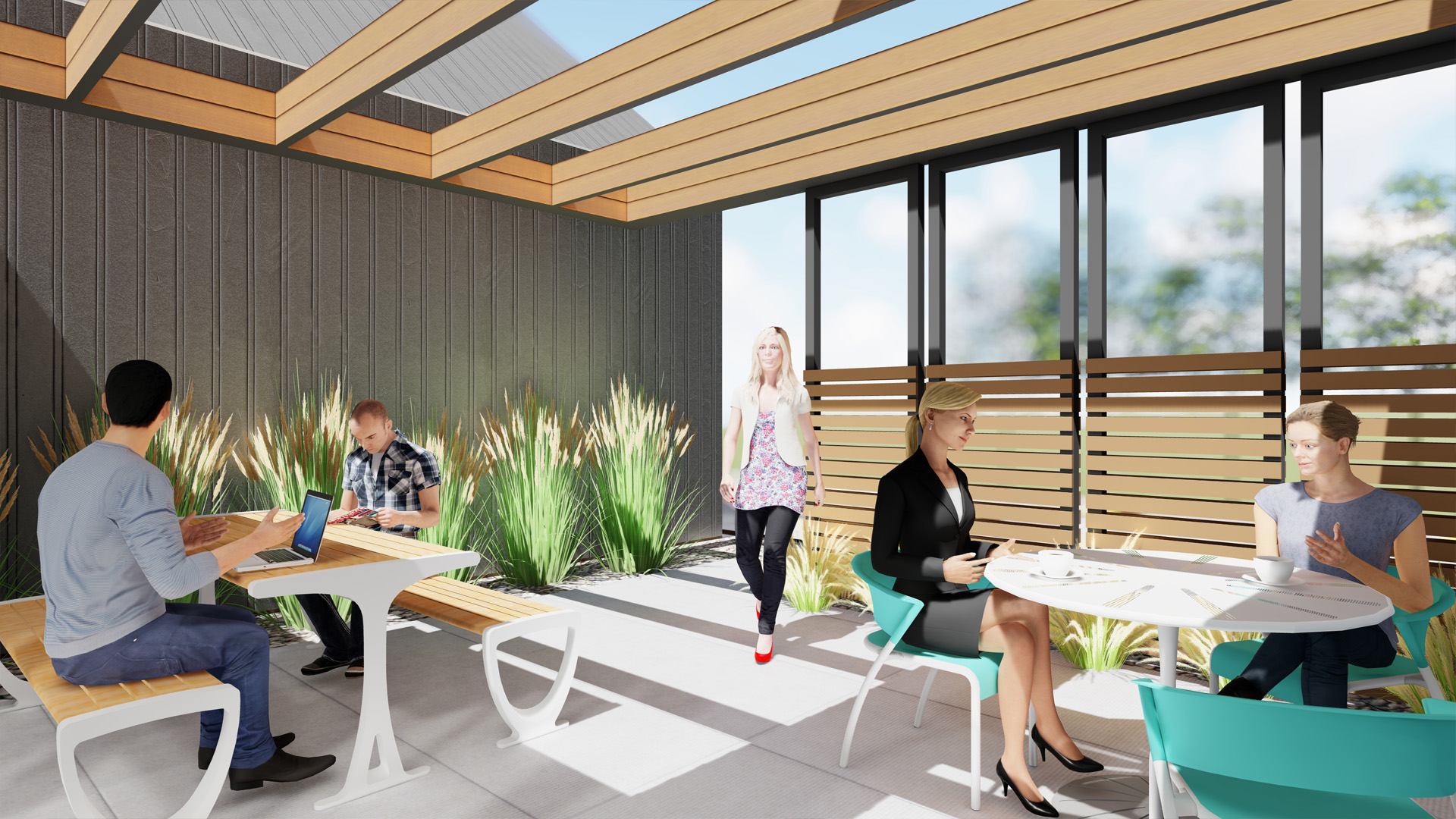 Want to know more about our Financial Studio and projects?
Reach out to our Financial Studio Leader, Adam James!
Email