Mercado on the Landing
Fort Wayne, Indiana
Mercado On The Landing is a lively restaurant in downtown Fort Wayne. The space is full of color, patterns, and festive materials.
READ ON
The owner of Mercado wanted to capture the joy and passion he felt towards his food truck business and turn it into a restaurant!

The use of bright colors, earthy and industrial materials, and patterns all bring this dream to life.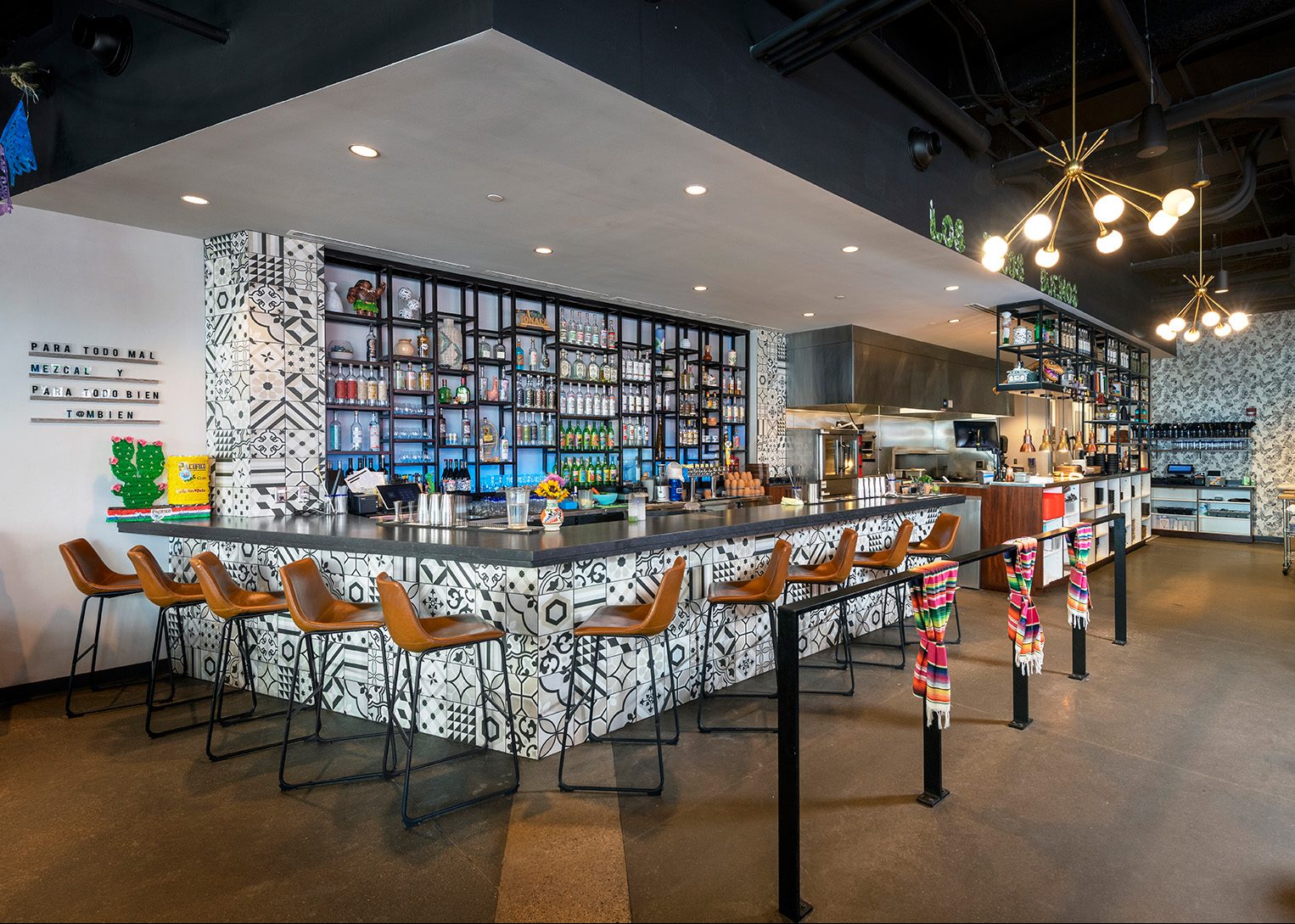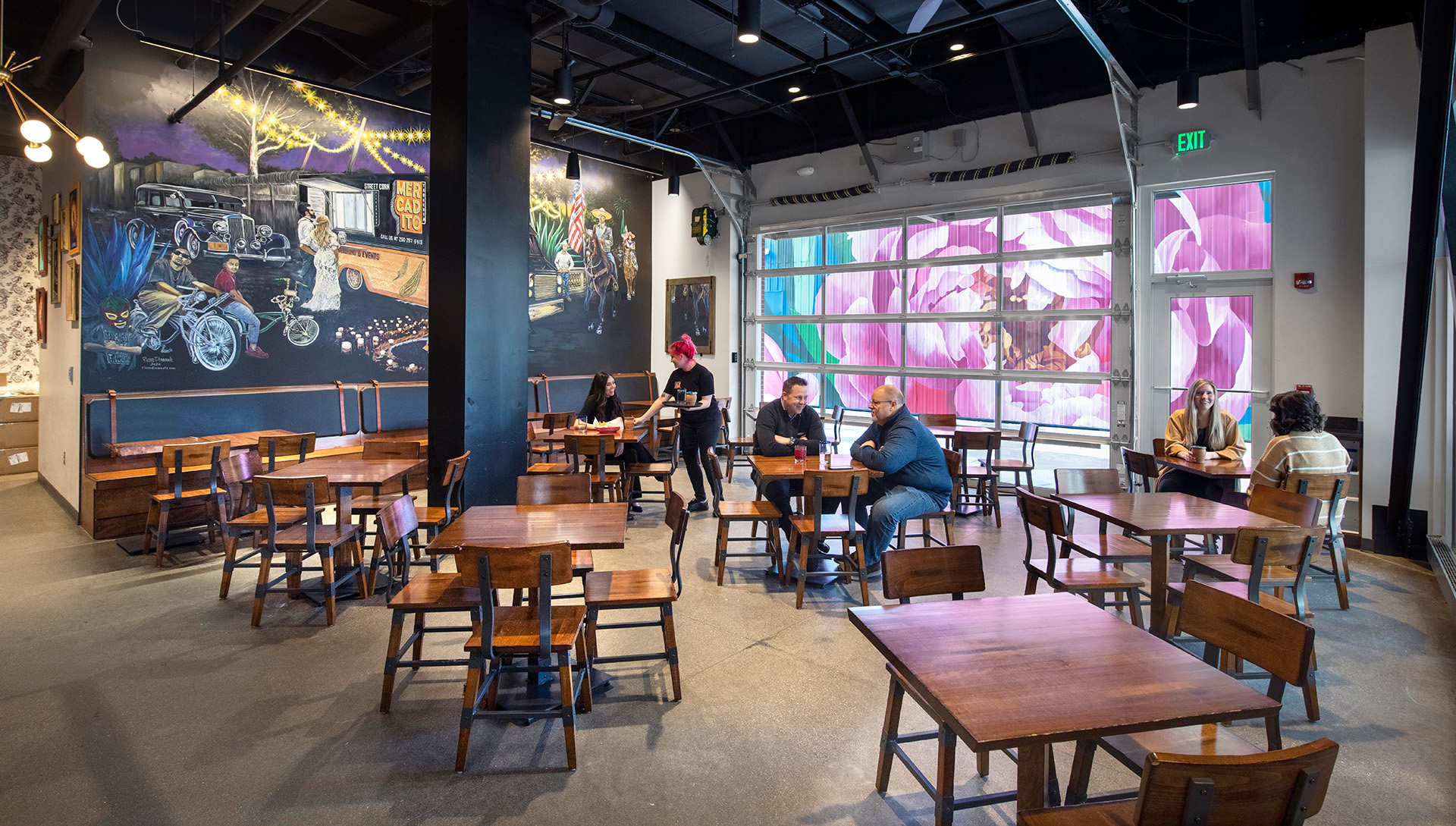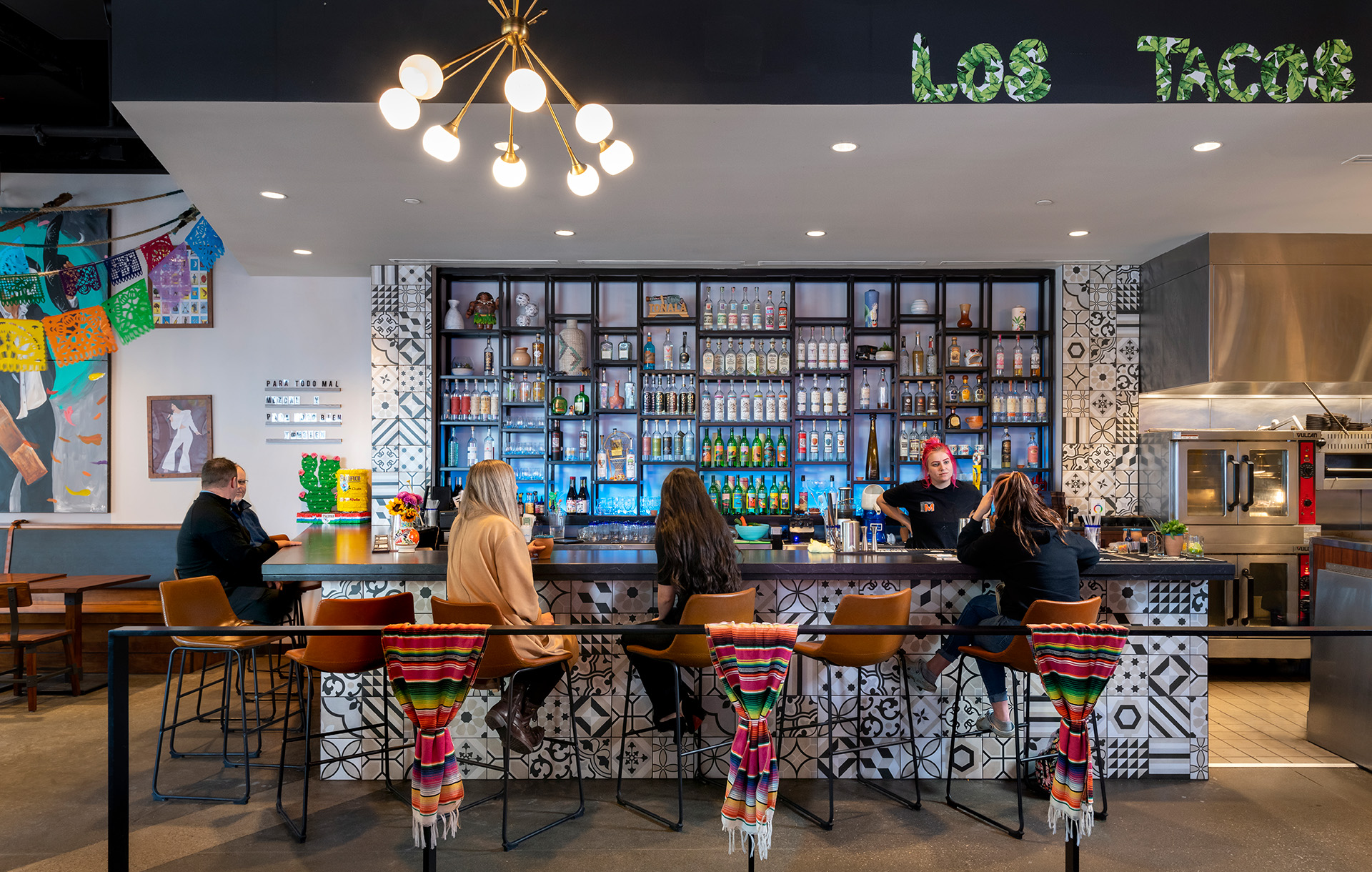 A section of the kitchen is visible to guests, allowing them to be part of the creative cooking and dining experience.

Sleek equipment, decorative shelving, and deliberate lighting design blend the kitchen and dining spaces.