INterra Credit Union
LaGrange, Indiana
INterra Credit Union is growing rapidly. To expand their reach, they recently opened a new branch in LaGrange, Indiana.
READ ON
Project Details
This branch includes a drive-thru which will better serve the customers in surrounding areas.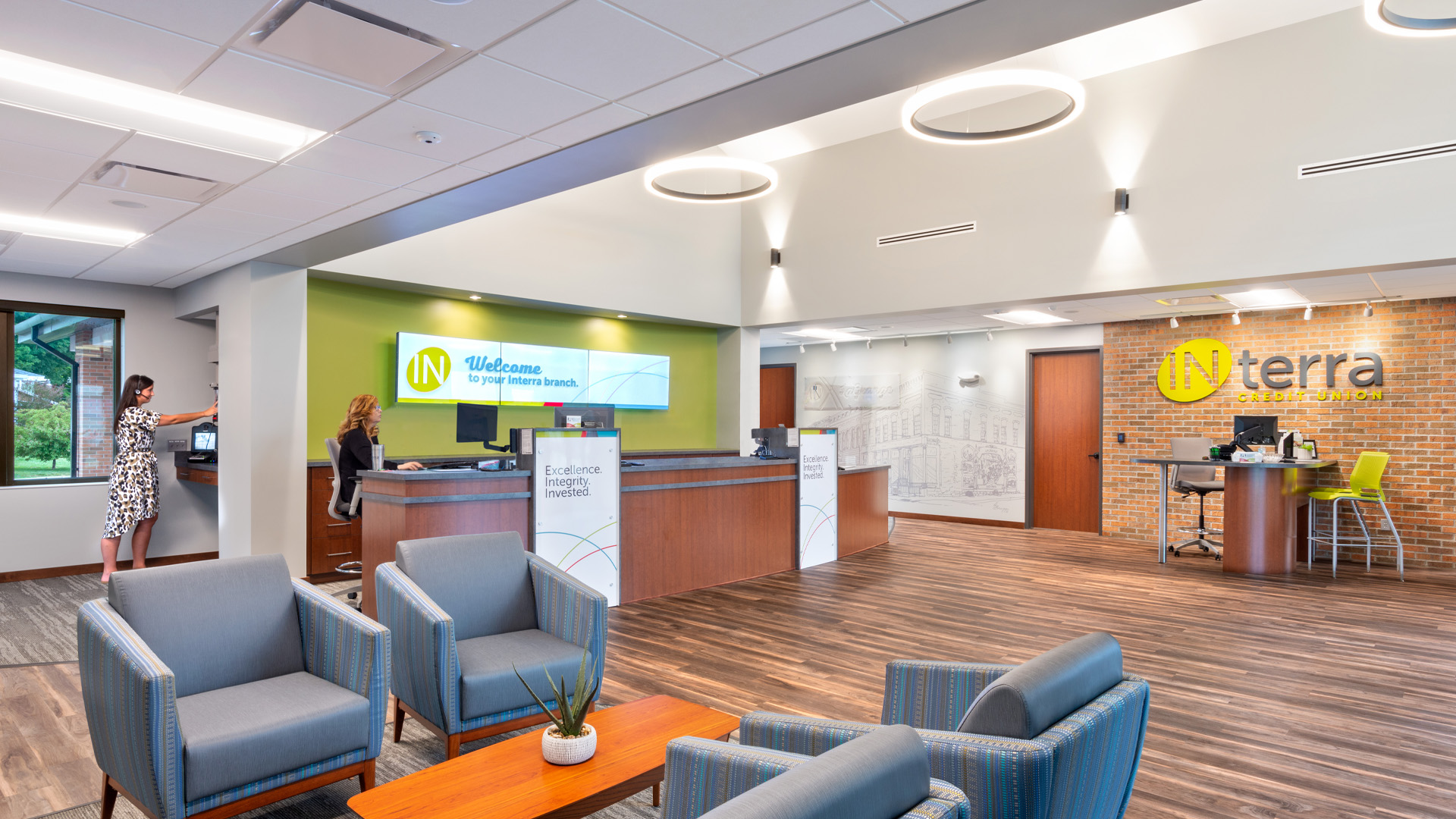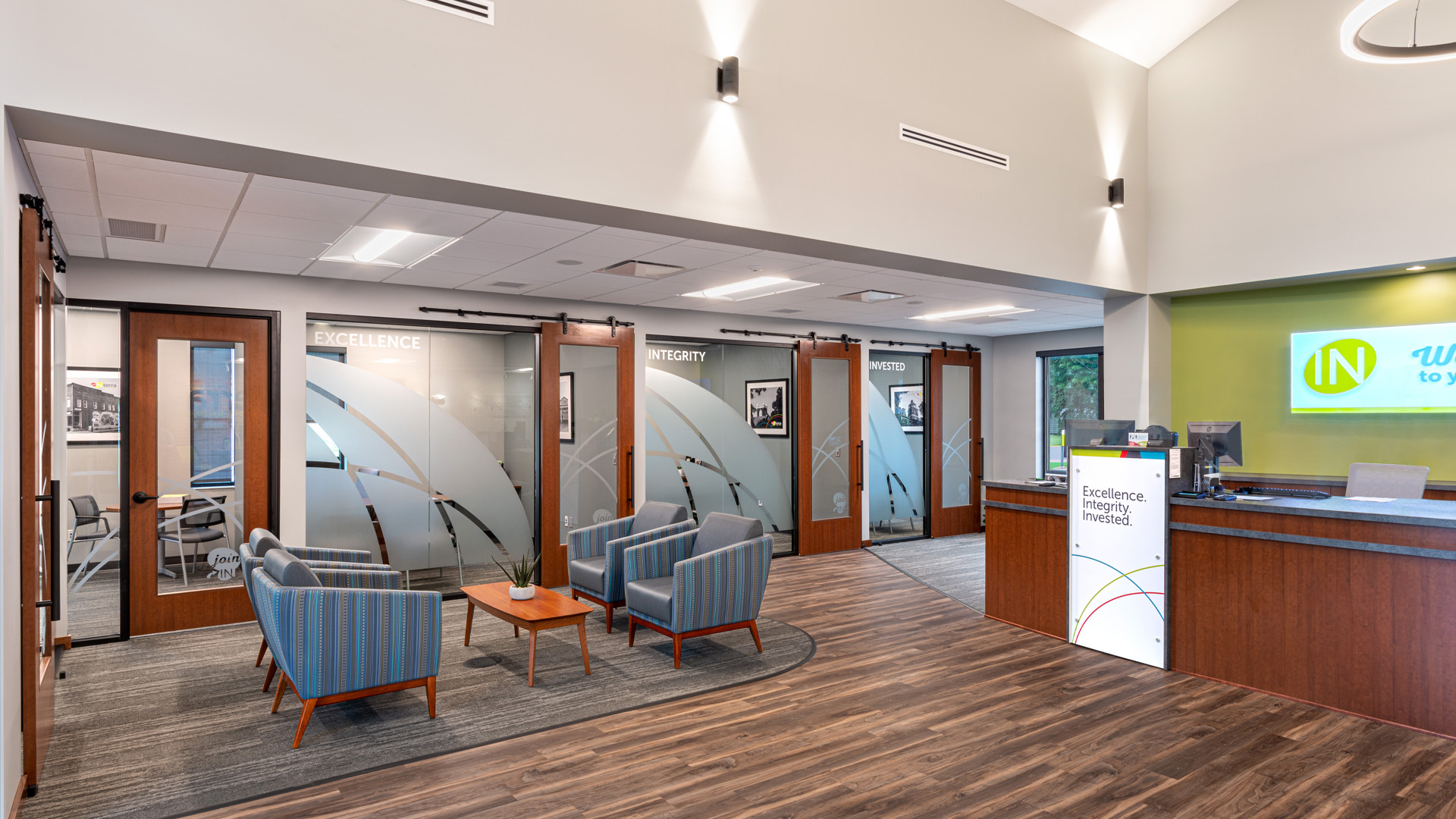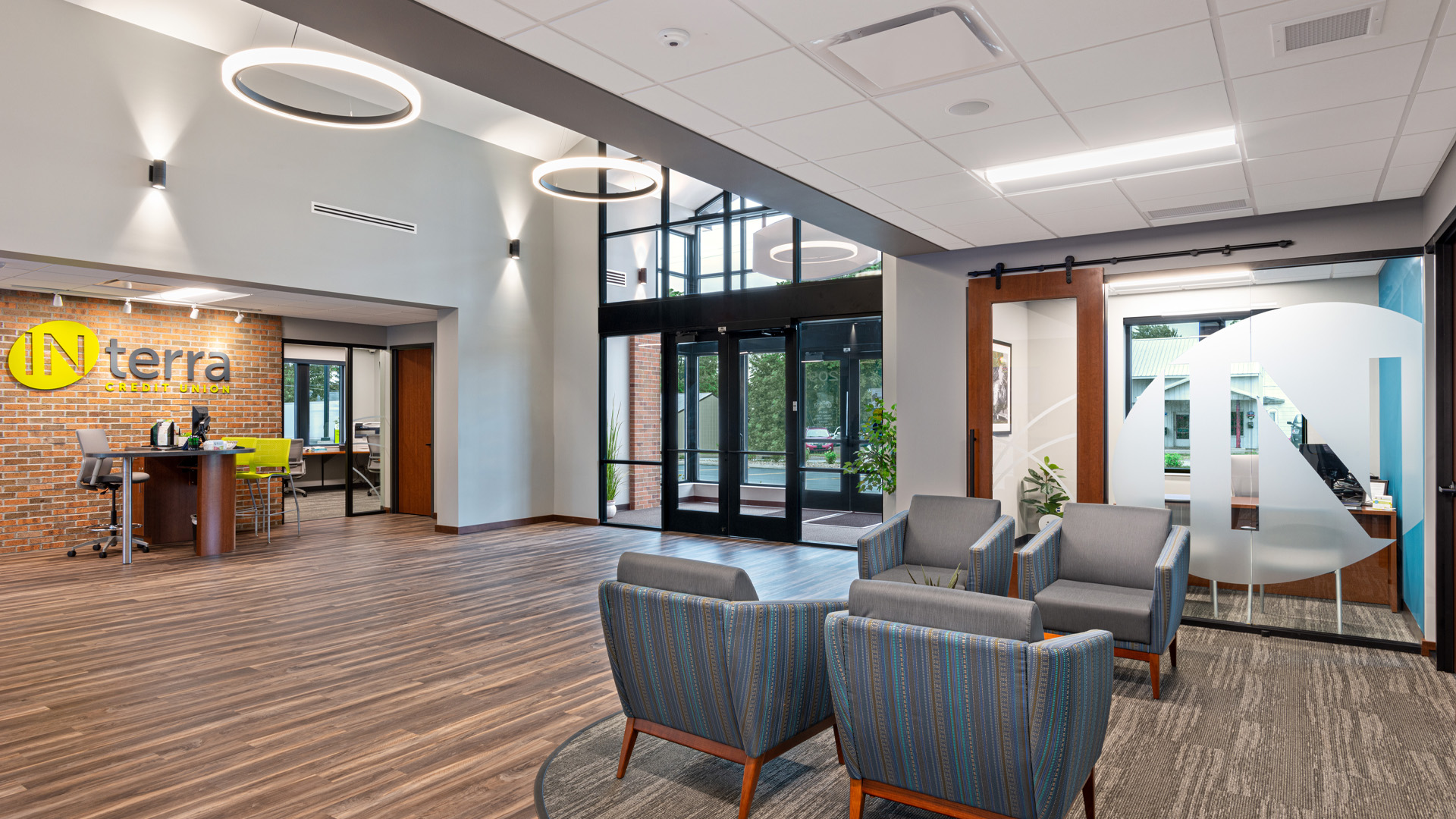 This new branch and drive-thru will serve the growing membership of LaGrange County and surrounding areas with a new teller lines, multiple offices for loan, mortgages, and wealth management services, as well as support spaces for the staff. Materials, colors, and finishes represent the Interra brand.