Indiana Wesleyan University – Don Wood Foundation Hall of Engineering
Marion, Indiana
It is Indiana Wesleyan University (IWU)'s mission is to create an environment where students learn about engineering through a Christian worldview, while also having the resources necessary to be successful in their future career paths. With the new Don Wood Foundation Hall of Engineering building, IWU is one step closer toward that goal.
READ ON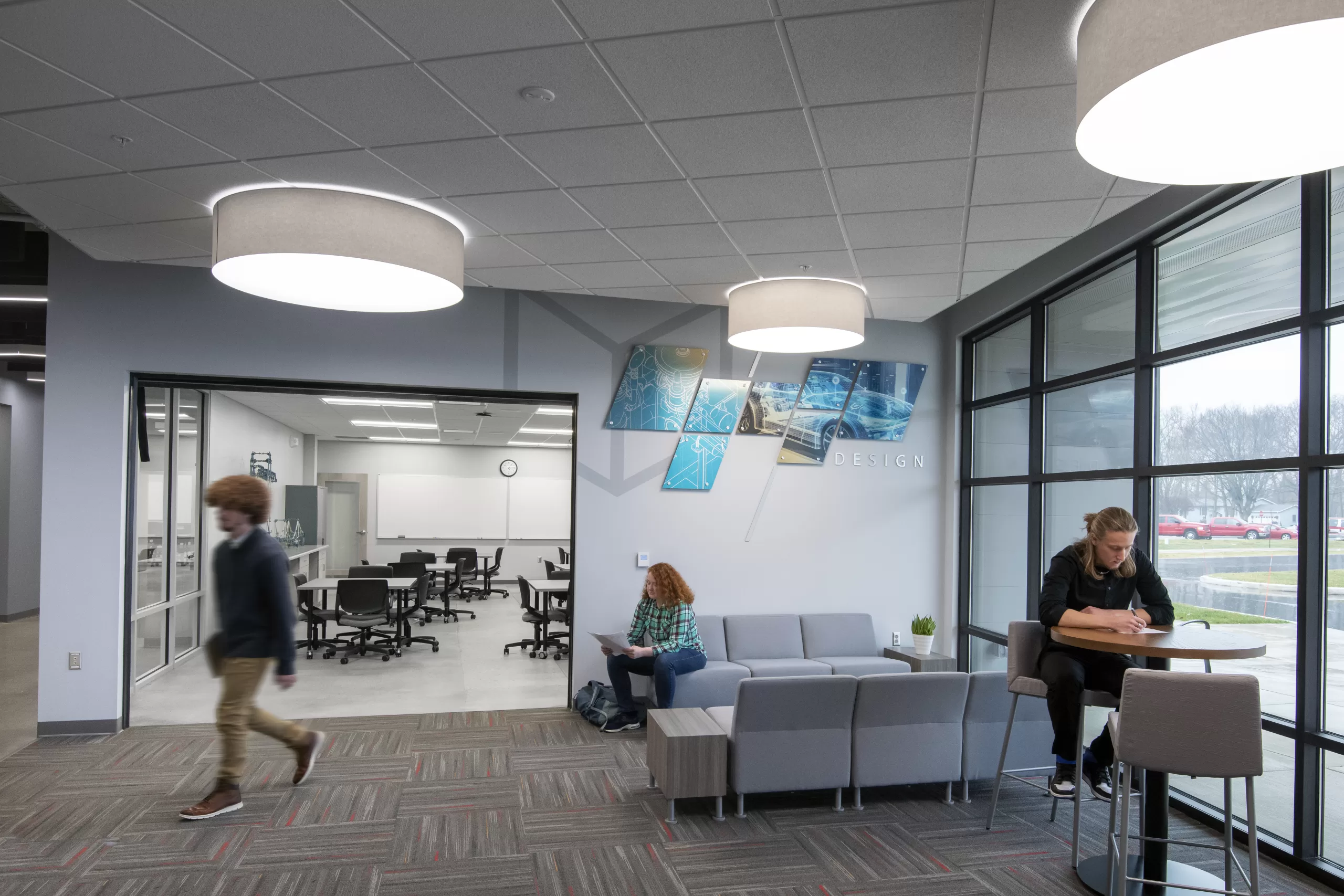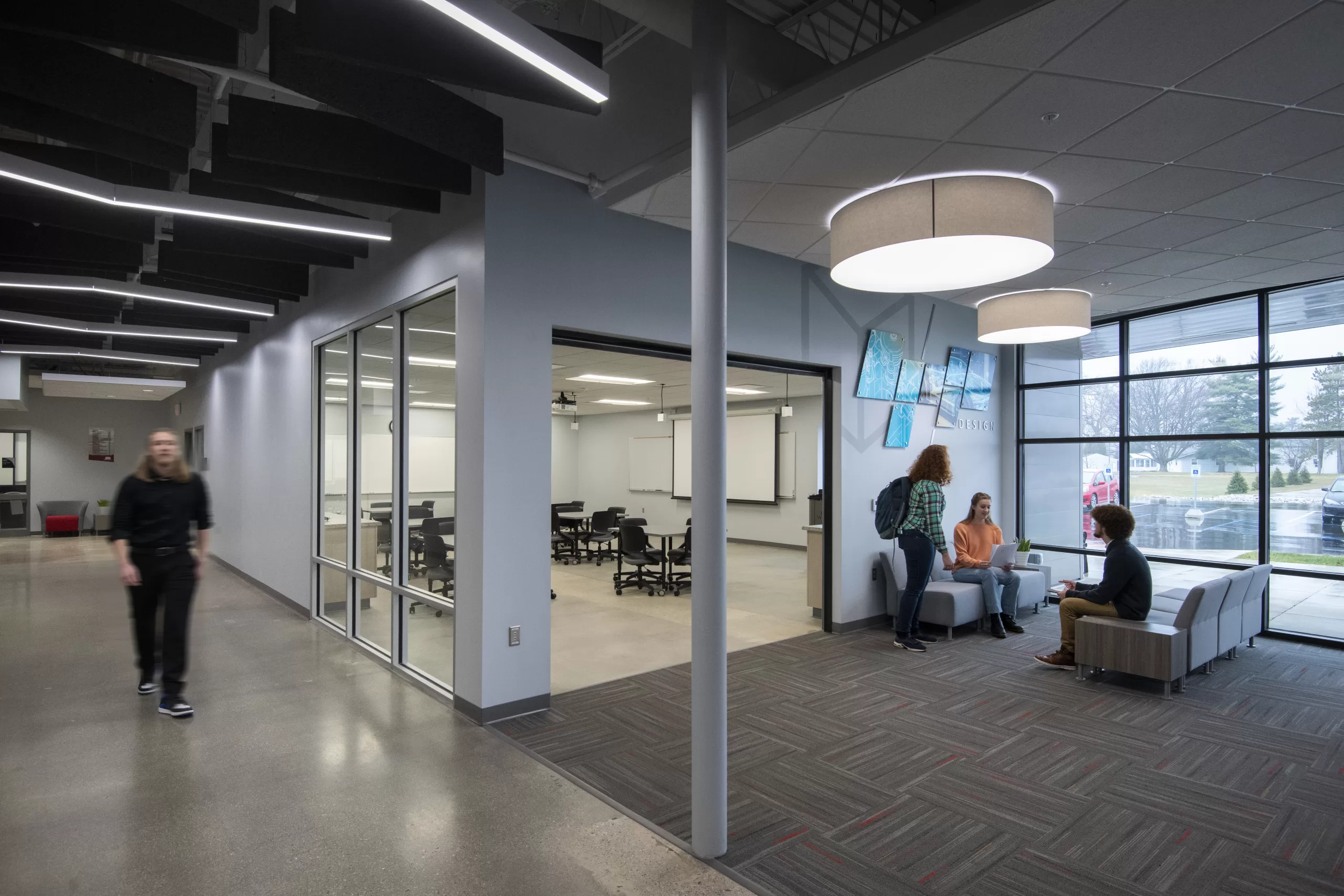 Project Details
The newly developed space includes a variety of features such as offices and dual-use classrooms, engineering shops, computer labs, robotics and automation lab, circuits and instrumentation lab, civil engineering lab, materials lab, thermo-fluid lab, and senior design and collaborative space.
The University has made it a priority to ensure faculty members are up-to-date on the latest technologies and developments within engineering disciplines to further improve classroom experiences for students.

With the availability of new resources and facilities, faculty members have access to additional curricular material that will enhance their teaching style and provide students with greater understanding of engineering concepts.