Hoppy Gnome & Gnometown Brewery
Fort Wayne, Indiana
The owners of Hoppy Gnome were looking for a modern and fresh way to bring a new restaurant to life in downtown Fort Wayne.
Design Collaborative designed a space that included industrial finishes like polished concrete, steel, and distressed metal in contrast to warm finishes, reclaimed wood, and Edison lights for a fun visual experience.
READ ON
Recognition
Awards
2018, Architectural Digest: Most Beautifully Designed Bar in Indiana
The kitchen is on full display from the main dining floor, separated by large glass windows. This provides customers a peek into a bustling kitchen but ultimately allows daylight in for kitchen staff.
An outdoor patio with an aluminum trellis expands the seating availability during nice weather.

A custom tap system accommodates Hoppy Gnome's rotating beer list, including what they craft in the adjacent Gnometown Brewery.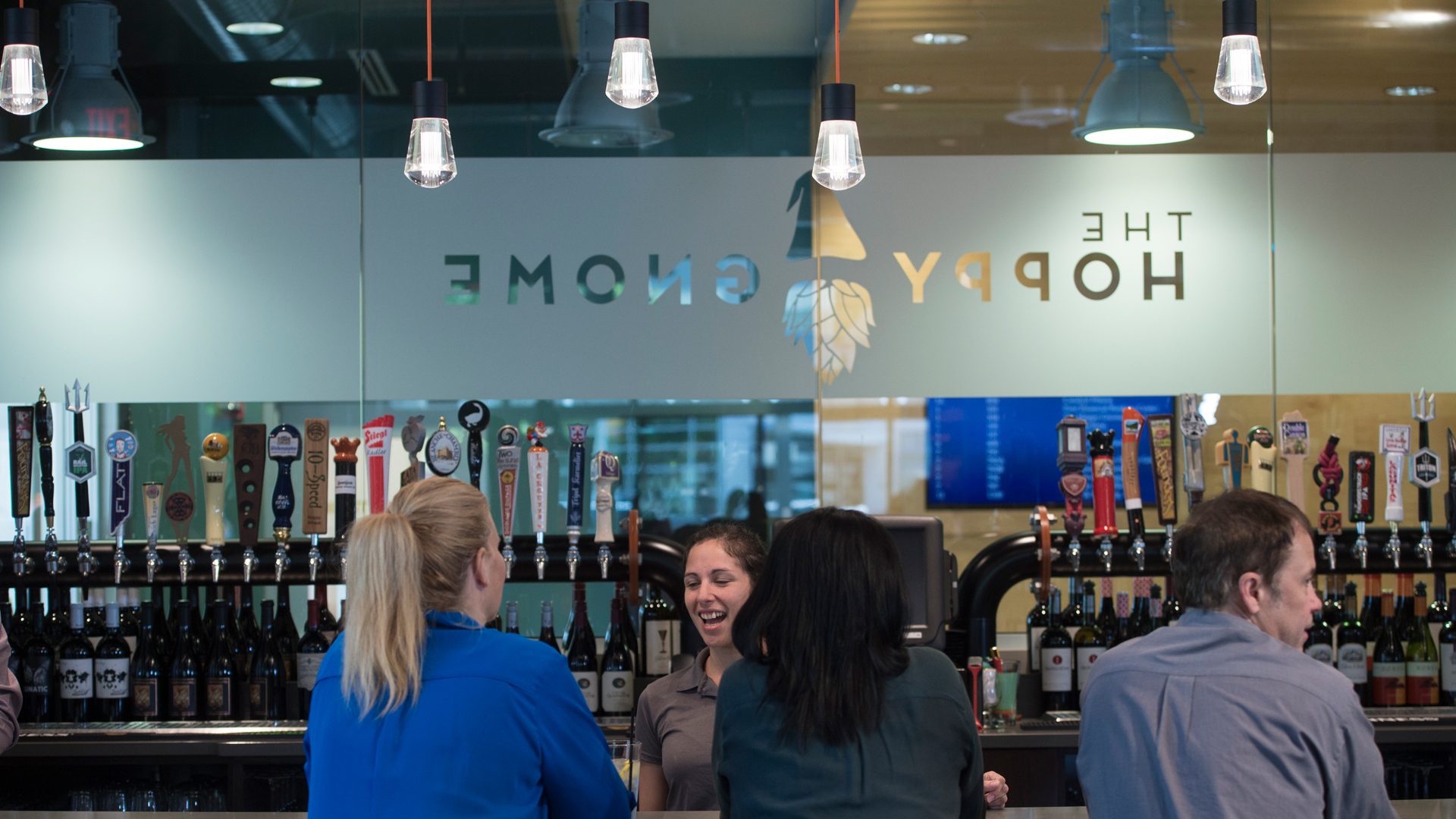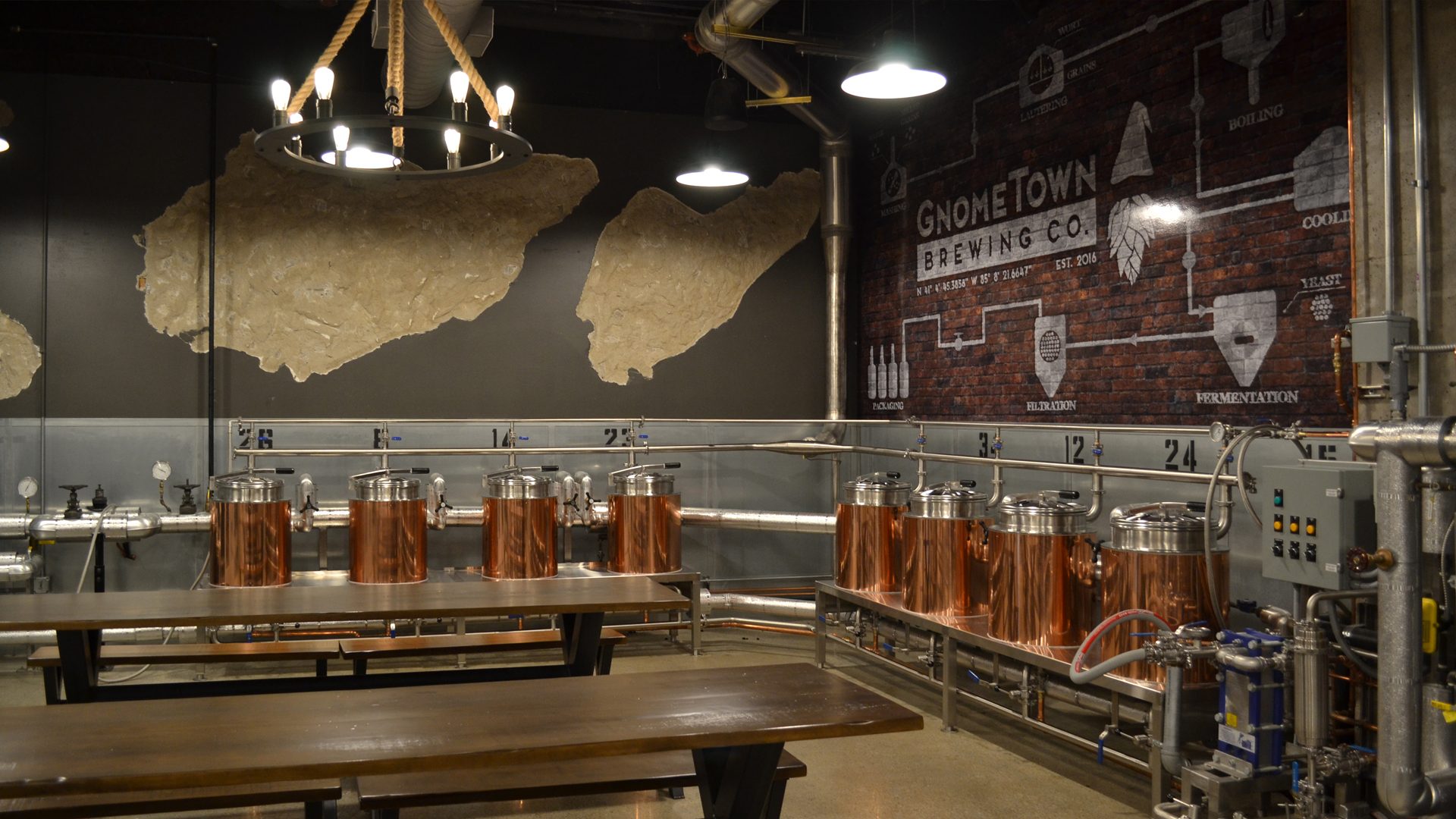 Indiana's only on-premise brewing operation at the time, Gnometown Brewery, was designed to educate about craft beer and the process of brewing.

The open concept design puts the customer at the center of the brewing experience. With an industrial, behind-the-scenes aesthetic, the finishes were designed to feel unvarnished and feature distressed walls, dark tones, stone, and wood. Stained wood, industrial shipping palettes create a focal point above the bar and highlight rugged light fixtures. Glass walls at the entrance and private dining room allow visibility into the space from a lobby shared with Hoppy Gnome.