Bridge of Grace – Early Learning Center and Neighborhood Clinic
Fort Wayne, Indiana
Bridge of Grace's HOPE Unleashed Campaign, encompasses Opportunity, Progress, and Education with a big focus on Housing, for Mount Vernon Park.
READ ON
Providing free high-quality education and programs, healthcare, and other resources is imperative to the growth, hope, and opportunity Bridge of Grace dreams to bring to residents in southeast Fort Wayne.
The state-of-the-art Early Learning Center will house three facilities in one location.

The new building will include the Mount Vernon Park Early Learning Center, Bridge of Grace Compassionate Ministries Center, and the Mt. Vernon Community Clinic.
Early Learning Center

The state-of-the-art Early Learning Center will house various classrooms, dedicated sensory areas, easy access to outdoor play spaces, and more.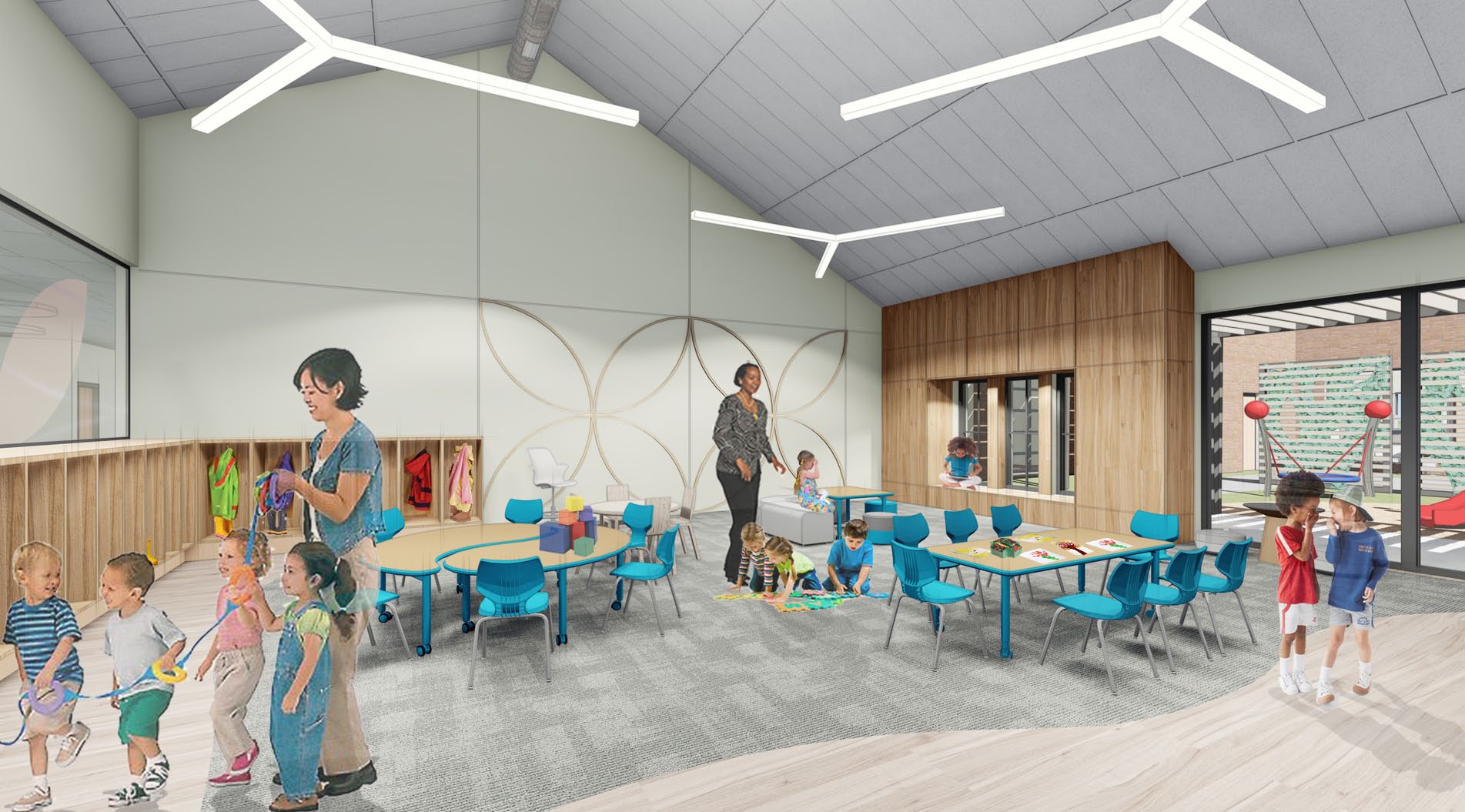 Compassionate Ministries Center

The Compassionate Ministries Center will act as the headquarters for staff. This space includes individual workspaces, conference rooms, and private offices.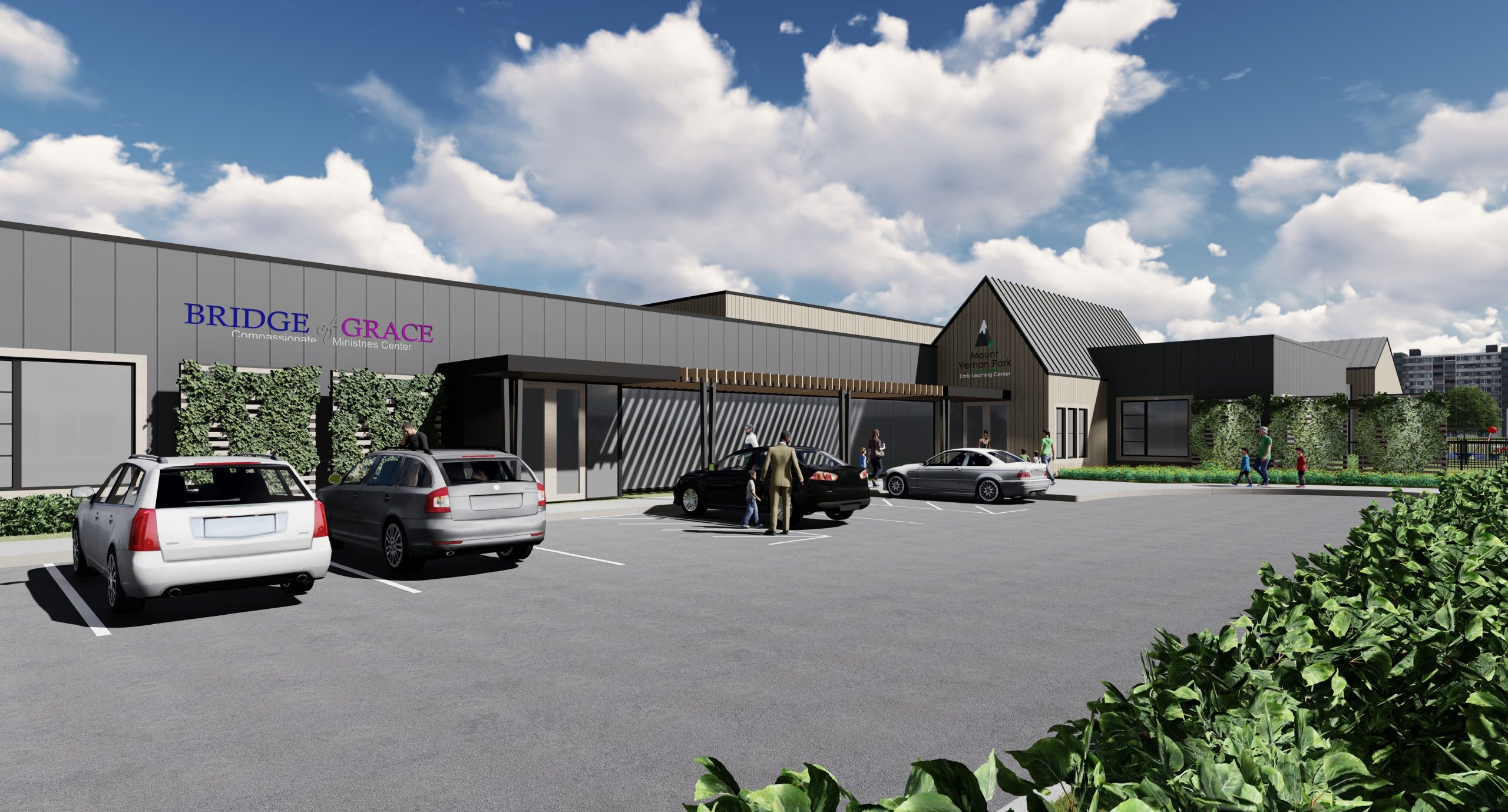 Mt. Vernon Community Clinic

The Community Clinic will be a local resource to equip the community with accessible healthcare.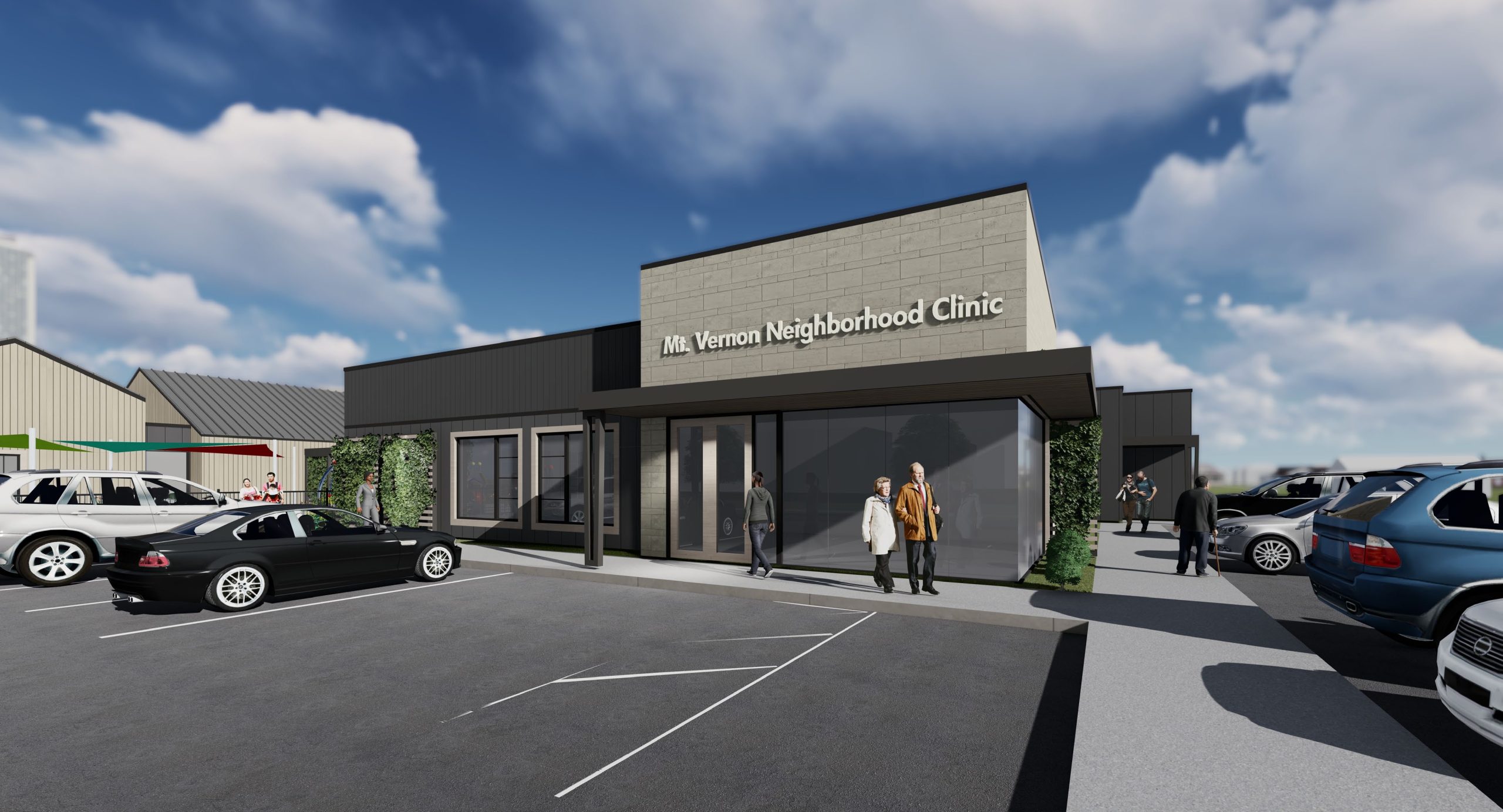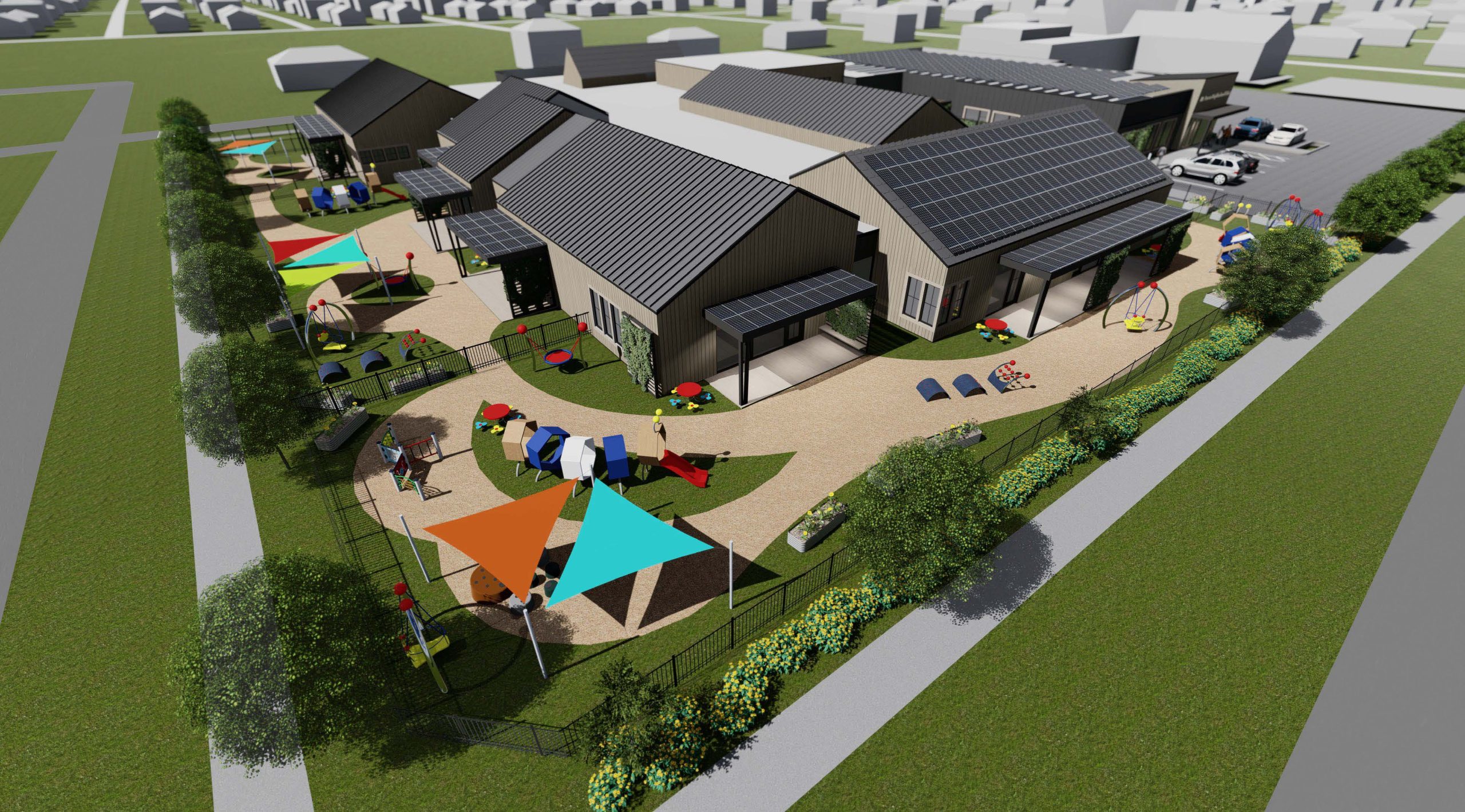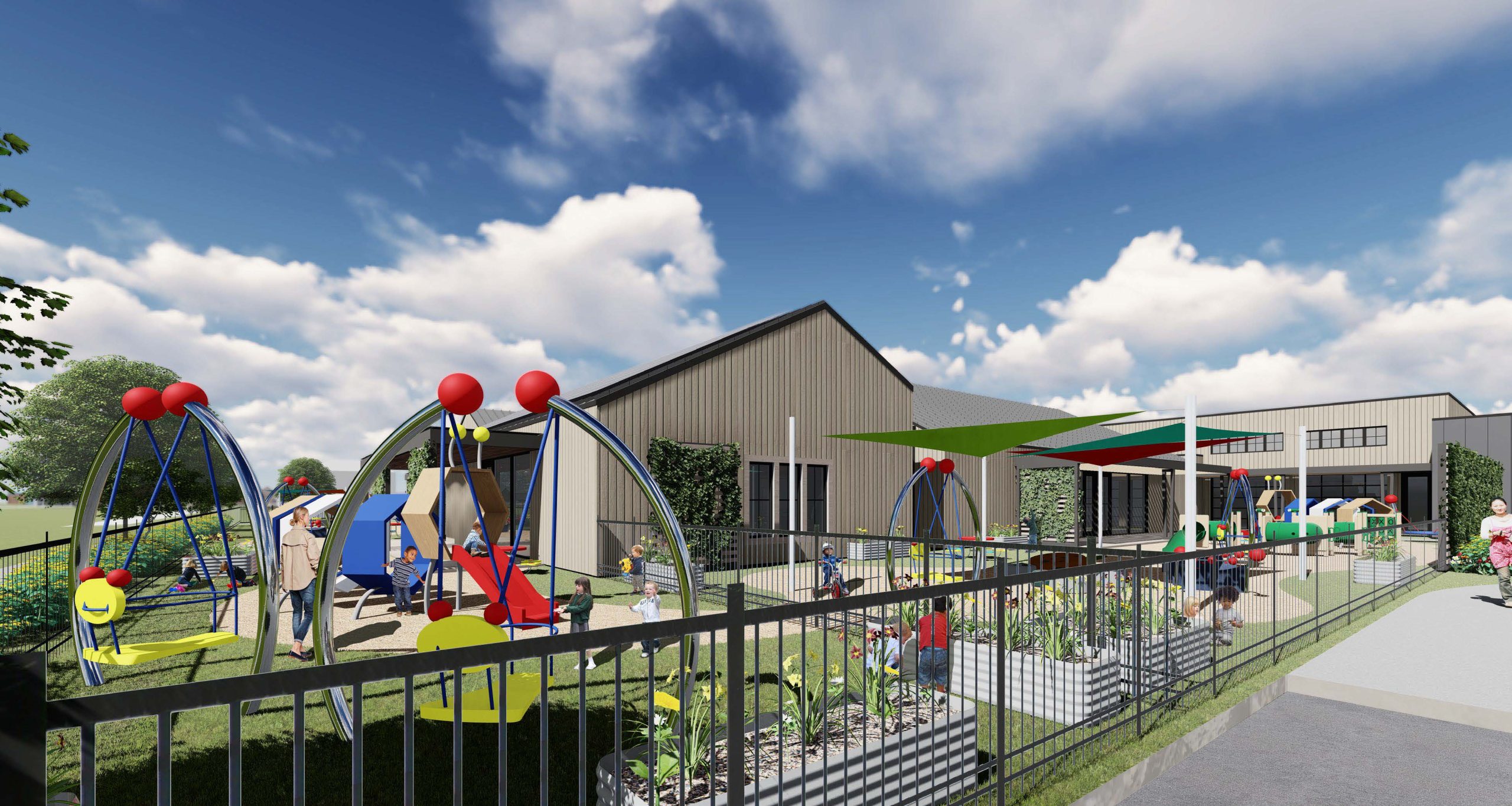 Want to know more about our Workplace Studio and projects?
Reach out to our Workplace Studio Leader, Matt Elliott!
Email