Ancilla College – Student Housing
Plymouth, Indiana
Ancilla College had no on-campus housing and wanted to break away from the commuter campus stigma. With a modest budget and an interest in sustainability, the design of the new on-campus housing had to be flexible enough to be converted into a senior living facility in the event that Ancilla students did not fill the space. Design Collaborative's experience allowed for the design of a master plan, housing design, and dining facility, all within a very tight time frame of eight months.
READ ON
The new student housing space creates a culture of community through the use of gathering spaces, a featured fireplace, and detailing and materials meant to evoke a sense of comfort and home.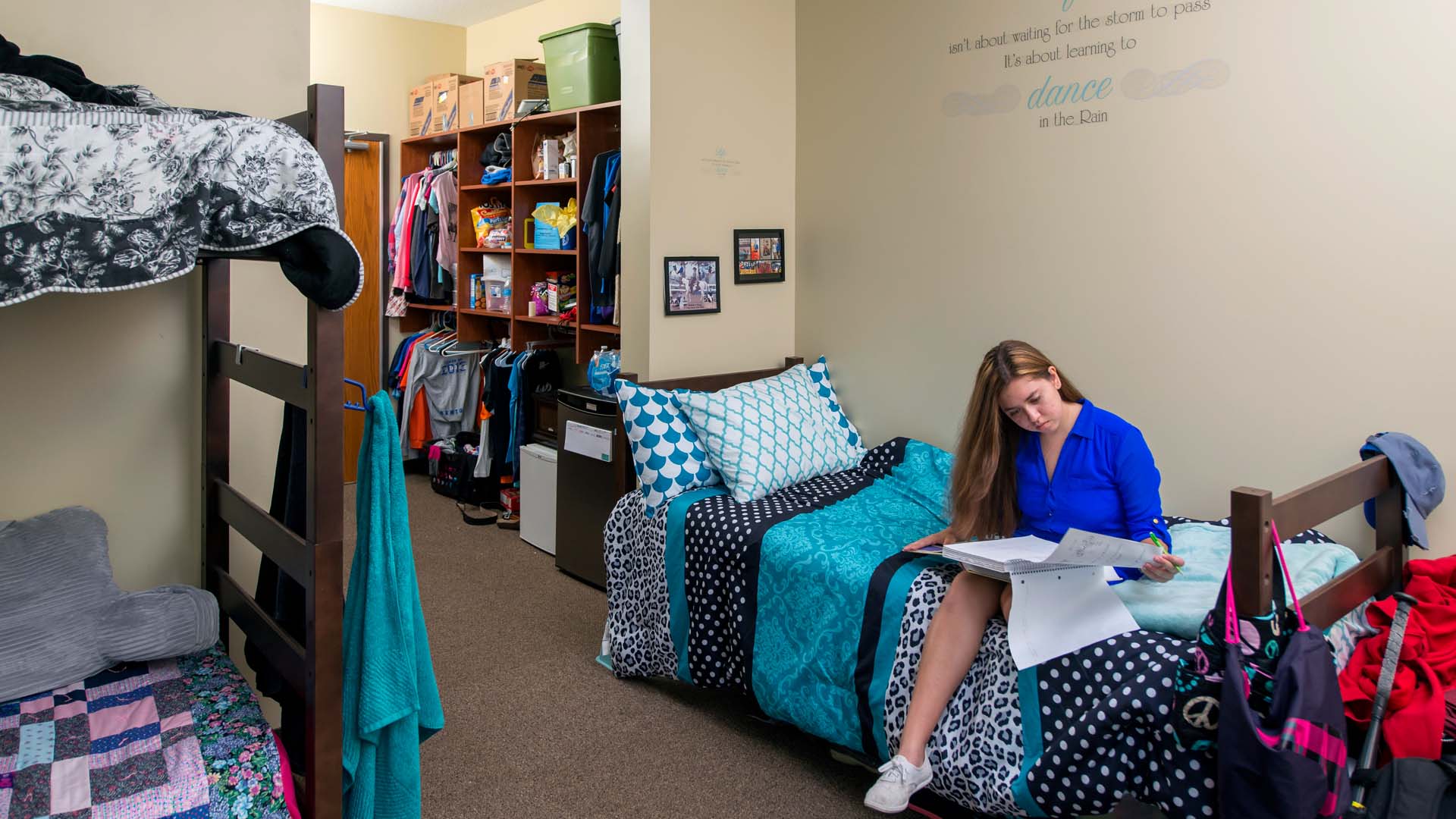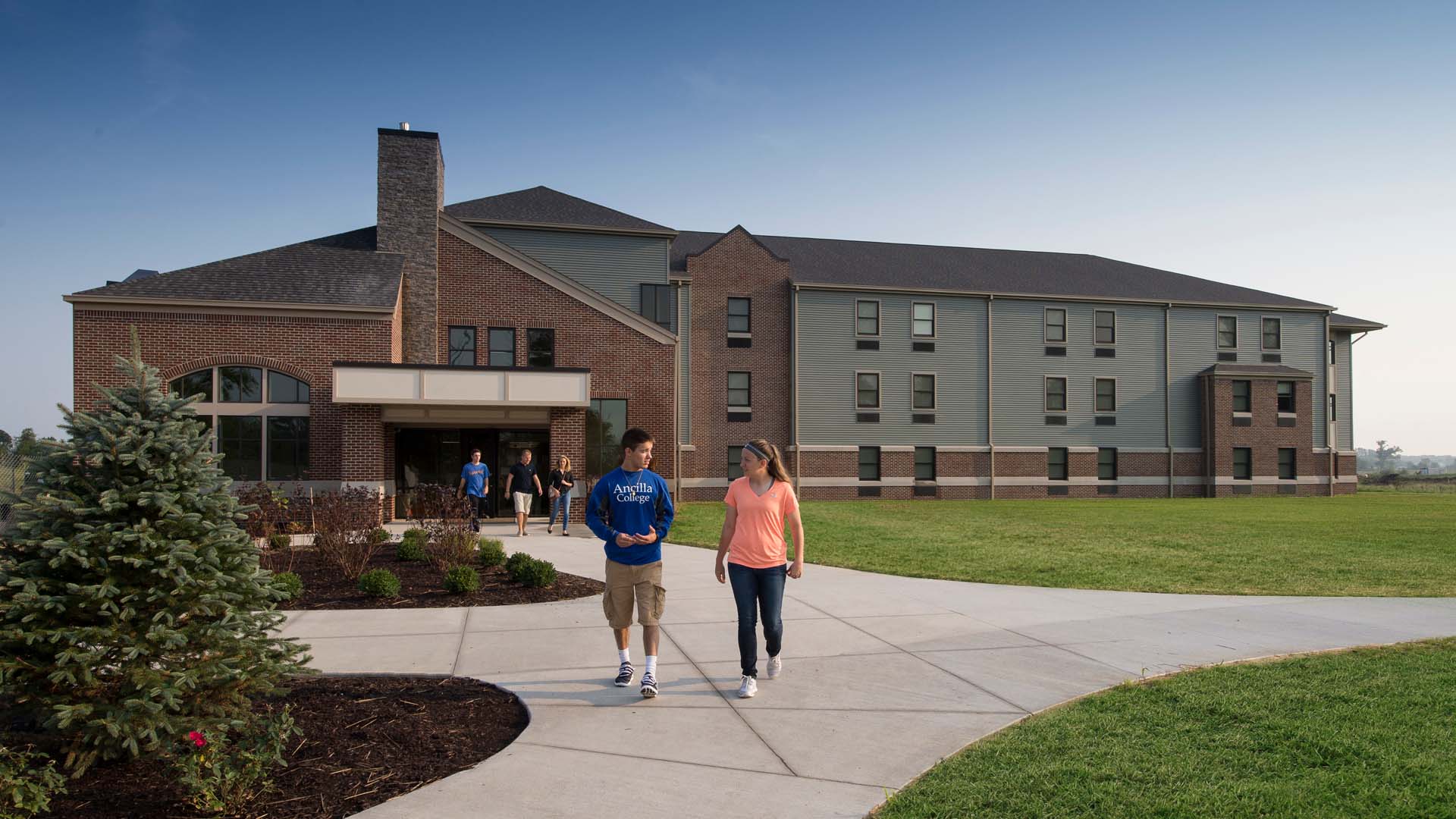 The energy management system used for the dorm rooms minimized energy usage, and high performance windows reduced energy needs in the building as a whole. The students liked the building so much that they filled it within 100 days. That success led Ancilla to hire Design Collaborative for a second new housing project just one year later.